The souvenirs of Urmia are a reflection of the city's rich cultural heritage. Urmia is one of the northwestern cities of Iran, which has a lot of natural and historical tourist attractions. This has led to an annual increase in the number of domestic and foreign tourists traveling to this city. Therefore, Urmia is a tourist-friendly city where visitors should take some key souvenirs with them as a reminder of this city. In this article from Eligasht Tourism magazine, we intend to talk about Urmia souvenirs so that when you travel to this Iranian city, you know what to buy as souvenirs for yourself or your loved ones. Stay with us to get familiar with Urmia souvenirs, including delicious pastries, handicrafts, and various herbal extracts.
Book a flight to Urmia with the Eligasht UK
The souvenirs of Urmia – Urmia Pastries
One of the best souvenirs of Urmia is the pastries that are baked in this city. Urmia people have been engaged in pastry making from the past until now, and Urmia traditional pastries include Noghl, Halva, Luzanak, Tanoor Sweet Bread, Sujuq, Tareh Halva, Doshab Halva, and Nesa Halva.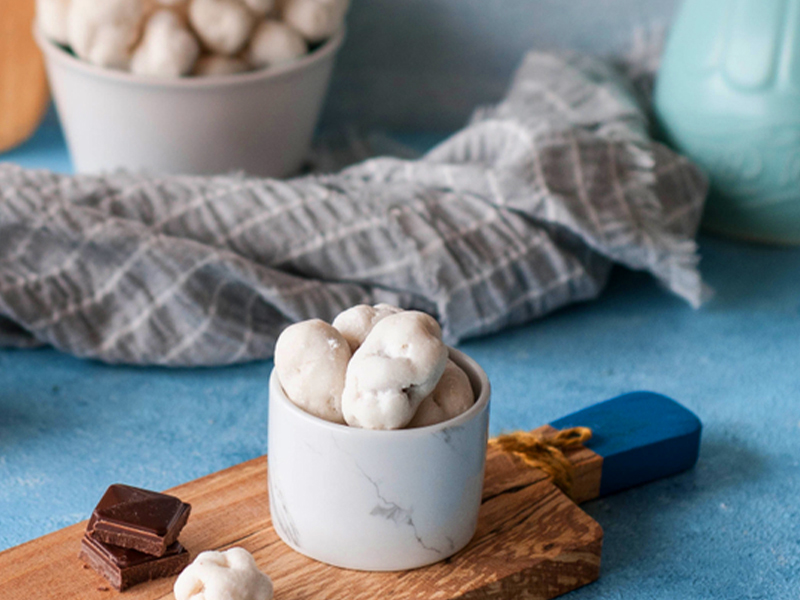 One of the most popular and famous souvenirs of Urmia is its Noghl, which has various types. Noghl has a special place among Iranians and is often consumed instead of sugar alongside tea. In the past, Noghl was prepared traditionally, but now there are machines for preparing Noghl automatically. In the traditional method, sugar was heated until it melted, then nuts were added to it, and finally, the desired essence and flavor were added. Common flavorings used in Urmia to add flavor to Noghl include musk, cinnamon, saffron, vanilla, and various fruit essences.
Noghl that is prepared in Urmia comes in different sizes of packaging, including small, medium, and large, and is available for sale. It can be said that Noghl is one of the most delicious souvenirs of Urmia.
Another popular souvenir of Urmia is Halva, which is made in different flavors and can be bought as a souvenir of Urmia. This Halva is made in different flavors, such as carrot and walnut. Halva is a very warm food, and the reason for this is the presence of walnuts used in it. To prepare walnut Halva, they heat grape syrup, glucose, and sugar in a copper pot, and after the ingredients boil, they add the woodruff and mix it in a special machine for two to three hours to make it firm. Finally, they add walnuts and pistachios to it. Urmia people use carrot Halva as special food for Yalda night, and the preparation of this food is also common in other cities of West Azerbaijan province on Yalda night. If you travel to Urmia, be sure to try carrot Halva. Interestingly.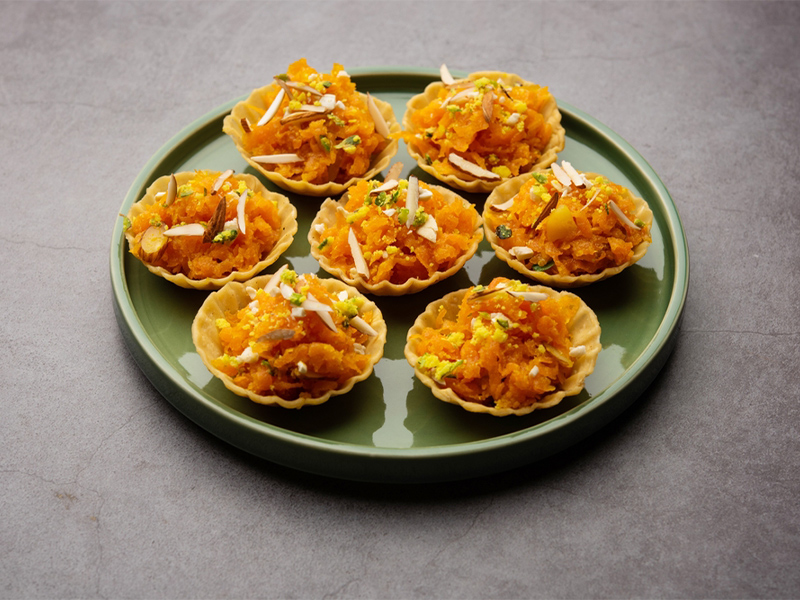 The souvenirs of Urmia – Urmia Herbal Extracts
Due to the favorable climate conditions in the city of Urmia, numerous plants grow there, some of which have medicinal properties and are very useful and effective in treating many diseases. One of the most famous herbal extracts of Urmia is Bid Meshk and Baderanjbooyeh extracts. Other useful herbal extracts in this region include Baharnarenj extract, rose water, borage, beet leaves, walnut leaves, chamomile, pennyroyal, tarragon, purslane, chicory, chicory leaves, cumin, marjoram, borage flower, purslane, celery, mint, nasturtium, cabbage, mountain watermelon, alfalfa, and seven herbs.
Bid Meshk and Baderanjbooyeh extracts are among the most popular and famous herbal extracts of Urmia, as they have many medicinal properties. For example, Bid Meshk extract is very suitable for treating dizziness and anemia and is even used in many cases to calm heart diseases. Baderanjbooyeh extract is also known for strengthening the heart and expanding the soul. Bid Meshk extract is also used to treat dizziness, and anemia, and strengthen the heart.
Lozanak or Bastekh in the local Urmia language is a sweet made from grape syrup, starch, rose water, and water, which is called "Masghati." Pistachios and walnuts are used to decorate Lozanak. Lozanak is one of the most popular souvenirs of Urmia and is used for hospitality at many formal events.
The souvenirs of Urmia – Sujuq
Sujuq is one of the delicious sweets of Urmia. To prepare it, grape syrup, starch, and rose water are used. After mixing these ingredients, a dough is made and filled with walnuts. Then, it is shaped into a round strip and cut into small pieces, and decorated with coconut powder.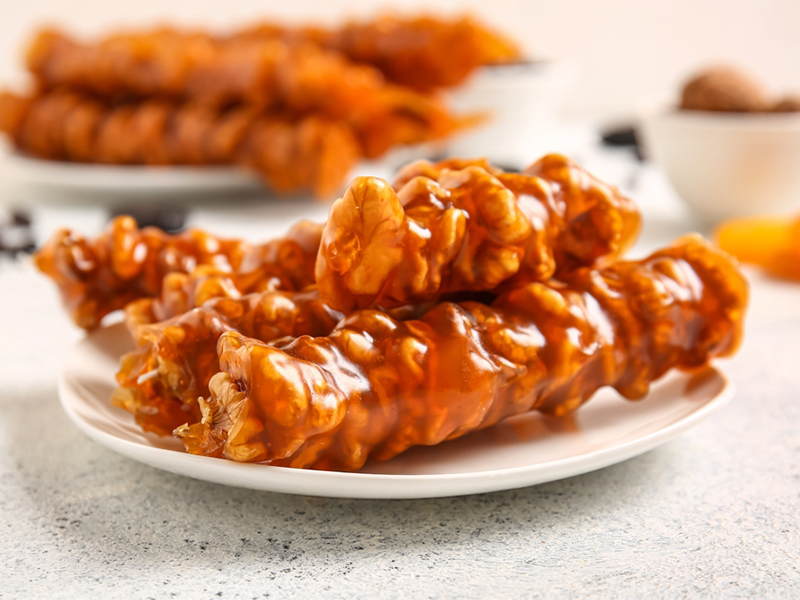 Urmia's sweet bread is made from yogurt and flour. It is one of the best souvenirs of Urmia that you can prepare for your loved ones during your travels. After mixing the yogurt and flour, sugar is added to the sweet bread and then egg yolk is brushed on top of the dough before baking it in the oven. This sweet bread is a good choice for souvenirs.
Urmia is full of delicious foods and sweets, but one of the most delicious and traditional foods is its bread. Some of the traditional bread of Urmia include Tanoor-e Chereh, Yakhchereh, Ardeh, Jozla Chereh, and Tavachereh.
The souvenirs of Urmia – Urmia Handicrafts
In addition to the delicious sweets that are cooked in this city, handicrafts are also very popular and you can buy them as gifts for your loved ones. Some of these handicrafts include rugs, marquetry, ceramics, carpets, embroidery, wooden items, painting, and traditional printing and carving.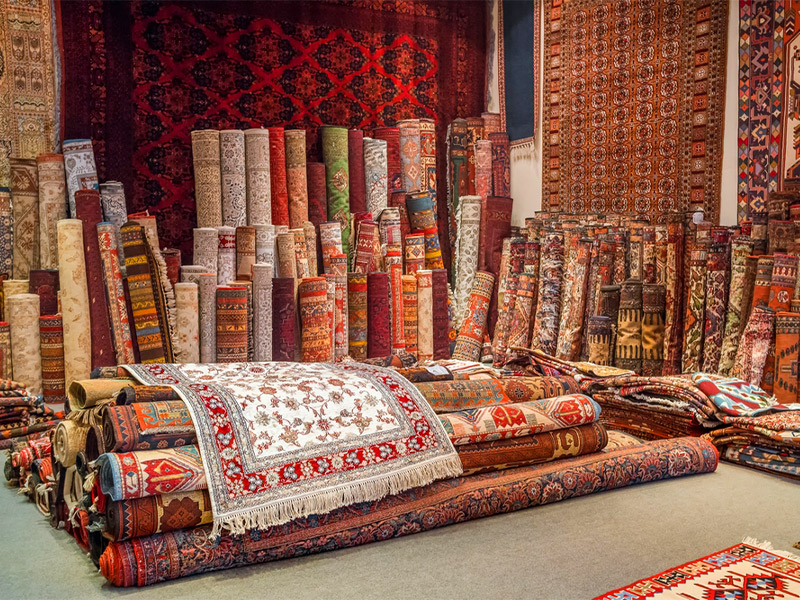 We have arrived at one of the most famous souvenirs of Urmia, which is also known as a tourist attraction in this city. Urmia rugs have a high share in the country's carpet exports and are pioneers in the field of weaving fine carpets among the cities of West Azerbaijan provinces such as Khoy, Urmia, Takab, Bukan, Shahindezh, and Miandoab. However, among them, the fine Mahi and Afshar rugs of Khoy and Takab are well-known for their delicacy and high strength and are even recognized internationally. One of the most distinctive features of West Azerbaijan handmade rugs is their color and design, which in addition to being very stable, is also attractive.
One of the most common handicrafts in Urmia, which is also on the list of Urmia souvenirs, is wood carving. In this art, wooden pieces are placed on a base with glue based on a specific design.
Another popular art in Urmia is sculpture, which is used to make wooden sculptures. The history of this art in Urmia is very old and has been prevalent in this city for centuries. The reason for this is also evident in the works of Persepolis, from prominent roles to sculptures.
In West Azerbaijan, mainly products in the field of dyeing are produced, including brush pens, molds, and stencils.
The souvenirs of Urmia – Embroidery
Embroidery is a branch of needlework in which a simple fabric is covered with colored silk threads to create a pattern on it. This work is done by housewives alongside their daily chores to fill their spare time.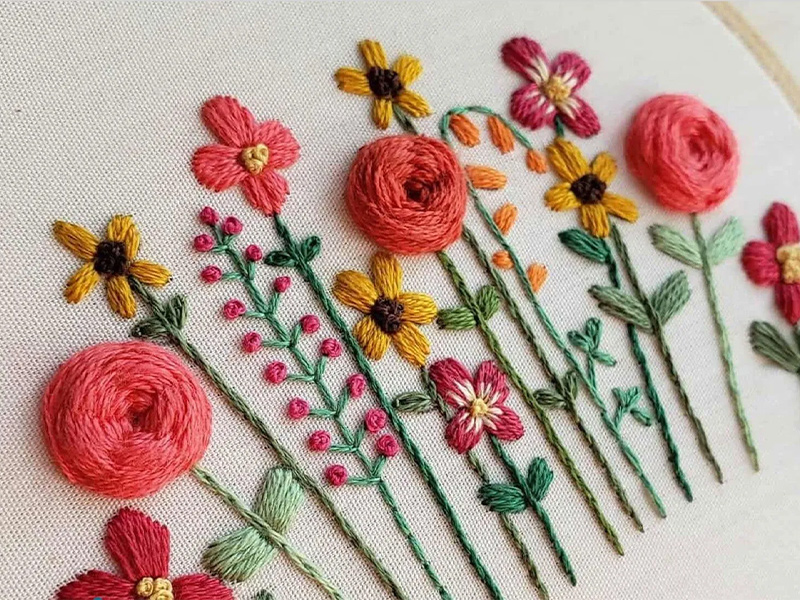 One of the oldest souvenirs in Urmia is the wood industry, which has a long history in this city. You can buy carved wooden items for your loved ones, or use calligraphy tools, marquetry, and other popular items in this city. Wooden decorative items are very popular in Urmia.
Conclusion about The souvenirs of Urmia
In conclusion, Urmia is a city with a long history of handicrafts and traditional arts. The city is known for its diverse range of souvenirs, including pottery, sweets, rug weaving, wood carving, textile dyeing, and sculpture. These crafts are not only a source of income for the people of Urmia but also a reflection of their culture and identity.
Urmia's handicrafts have been passed down through generations, and the skills and techniques used to create them have been refined over time. The city's artisans take great pride in their work, and their attention to detail and dedication to their craft is evident in the quality of their products.
Visitors to Urmia have the opportunity to witness the creation of these beautiful crafts and pastries firsthand and purchase them as souvenirs to take home. The city's bustling bazaars and markets are filled with colorful rugs, delicious bread and sweets, intricately carved wooden items, and vibrant textiles, all of which are a testament to the city's rich cultural heritage.
Overall, the souvenirs of Urmia are not only beautiful and unique but also represent an important part of the city's cultural identity. They serve as a reminder of the city's rich history and traditions and are a testament to the skill and creativity of its people.