As a country with a bright history of music, Germany is one of the best destinations to travel if you have a taste of music. You can visit impressive sights related to music history or just participate in one of the different music festivals in Germany. Whichever you choose, Germany will make sure of an unforgettable stay.
Germany is home not only to famous classical musicians like Ludwig van Beethoven, Johann Sebastian Bach, or Johannes Brahms but also to some of the world-class present-day names in the music industry. The likes of popular film score composer Hans Zimmer or International DJ Paul van Dyk, famous pop band Modern Talking or the best in the world rock bands of Scorpions and Rammstein are among the amazing names you can find in German music.
With that variety of music styles, there are surely various music festivals in Germany, so that the fans will enjoy the live performances of their favorite bands, as well as newcomers. In this article, we will have a look at the most popular names among them.
Stay tuned with us.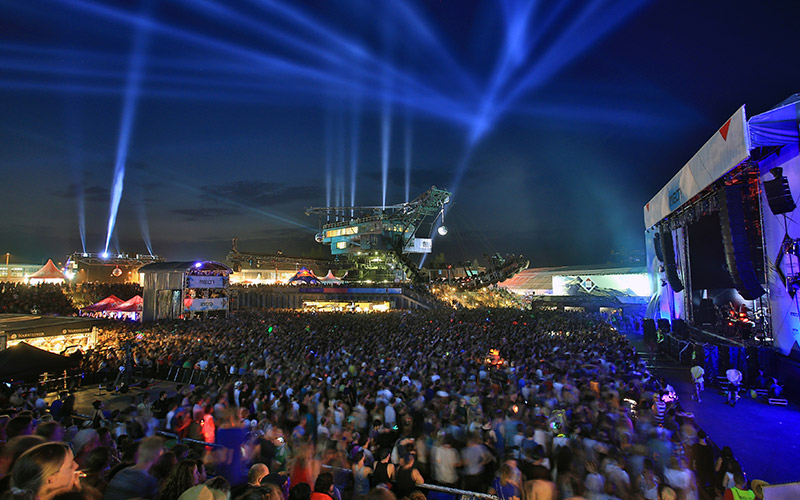 Melt! Festival
With an eye-catching number of the crowd attending and the pleasant diversity of music styles, this famous festival is one of the best for the ones to attend.
At Melt! genre borders are broken down, the stage is set for all styles, such as techno, rock, and pop. This festival has a history of more than 20 years. Famous musicians like Bjork and Lana Del Rey were among the popular artists who had concerts in it, as well as some up-and-comers to the industry.
Melt! is known as one of the biggest open-air music festivals in Germany and is taken place in the Ferropolis museum, near Gräfenhainichen.
Bachfest Leipzig
Held to celebrate the memory of one of the greatest musicians of the history, Johann Sebastian Bach, this is one of the most amazing festivals in Germany.
It takes place every July, in the Leipzig city, where Bach worked as the director of the orchestra for the last 27 years of his life. Bachfest is being held since 1908.
There are around 100 events during each Bachfest Leipzig, beginning with a concert conducted by the serving director of the orchestra. The Festival traditionally ends with a performance of Bach's Mass in B minor in the Saint Thomas Church.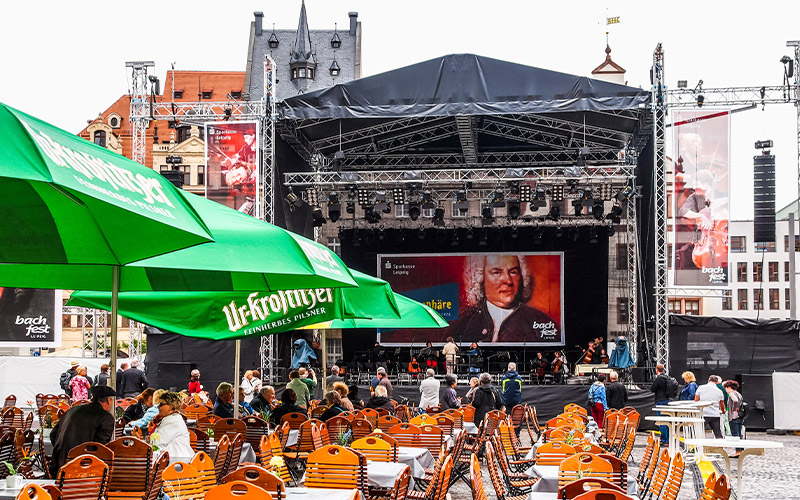 Wacken Open Air
With a history of around 30 years, this open-air heavy metal music takes place at the beginning of August every year in the village of Wacken in Schleswig-Holstein which is close to Hamburg.
Although at the beginning it was a festival with 6 local bands and only 800 visitors, now it has become one of the biggest music events in the world with more than 100,000 attendees.
Every year the most famous metal bands perform for popularity coming from 80 different countries. The tickets of Wacken festivals are usually sold out within the first 48 hours.
Pop Kultur
Started since 2015, this 3-day festival draws around 10,000 people to Berlin in order to watch performances of the pop icons.
This festival which is held on August and in Kulturbrauerei arts complex is not limited just to music, but some film events are among its main events.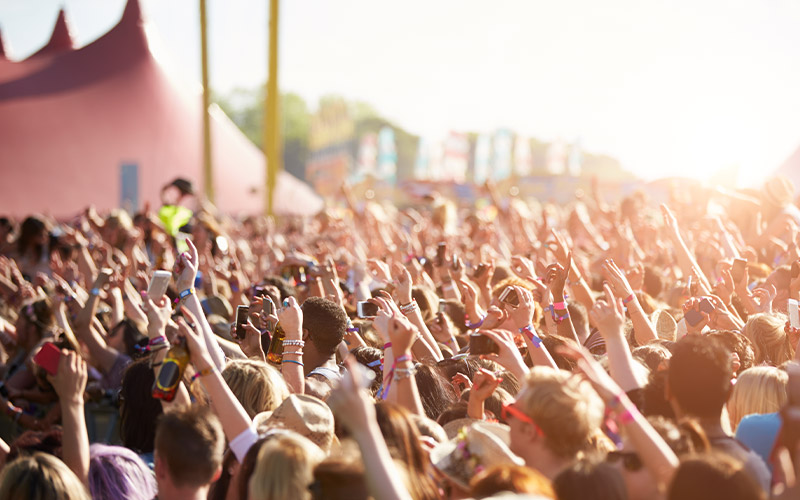 Rock am Ring
A worldly known, top-class festival, held in June. Rock am Ring is the largest music festival in Germany and one of the largest ones in the world.
It was first planned to be a one-time festival to celebrate the opening of the race track of the Nürburg city in 1985. But with an audience base of 75,000, which brought a remarkable commercial success, it was decided to become an annual festival.
During these years, various bands have performed in Rock am Ring, which lots of them were the most famous rock bands in history. U2, David Bowie, Aerosmith, Metallica, Rammstein, Iron Maiden, Slipknot, and so on are just a few of the bands performed in the festival.
Rock am Ring takes place in the Nürburgring motorsport complex's race track, in the Nürburg.
Rock im Park
Held at the same time, and in the same city with the Rock am Ring, with even the same band lineup, this festival is usually regarded as one, combining with Rock am Ring.
The only difference is the location. While Rock am Ring is held in Nürburgring motorsport complex's race track, Rock im Park is held in Zeppelinfeld, a vast area with a remarkable grandstand, which was formerly used as a rally ground.
It is notable that normally the bands perform in both festivals but at a different time.
Citadel Music Festival
A fabulous music festival which is not restricted to any type of music. You can enjoy the amazing performances of different bands playing jazz, rock, German pop, and even hip-hop music.
With performances from the likes of Bob Dylan and Bjork, the Citadel Music Festival is among the most favorite music festivals in Germany.
It is being held at the Spandau Citadel, which is an ancient stronghold from the renaissance, located in Spandau District in the western outskirts of Berlin.
The Citadel music festival is a series of concerts which are held during June, July, and August every year.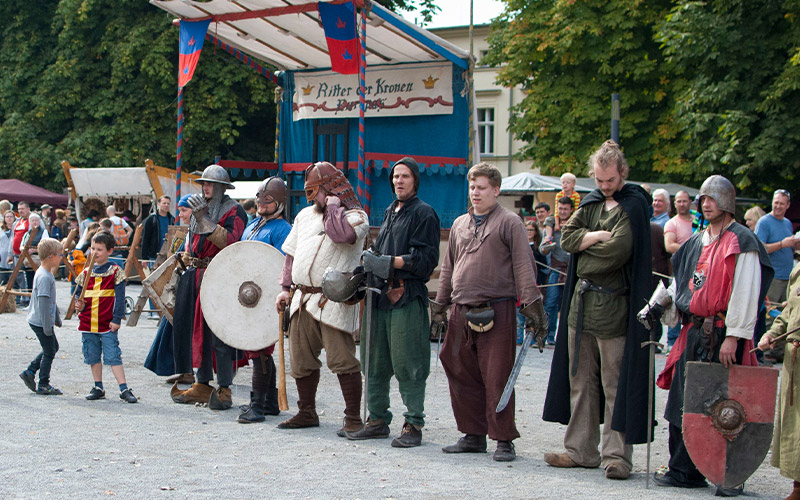 Kissinger Sommer
The beautiful city of Bad Kissingen located in Bavaria hosts one of the best Classical music festivals in Germany. Kissinger Sommer which is held every summer was founded in 1986.
In the beginning, it was aimed to improve the cultural relations between eastern and western Europe, and to achieve this goal, every year different classical musicians from different east-European countries were featured as guest performers.
After some years, it is now a majestic festival. Every summer there are around 50 concerts being held, attracting more than 30,000 attendees.
Famous musicians like Cecilia Bartoli, Lang Lang, David Garrett, and Arcadi Volodos are among the performers who had concerts in Kissinger Sommer in different years.
As a new addition to the Kissinger Sommer, since 1999, there is a prize called the Luipoldpreis, which is awarded to a young interpreter of the festival.
Reference: festicket.com