Without the shadow of a doubt, Germany is one of the best countries to visit, not only among the West European cities but also between the countries of the entire continent. There are attractions everywhere as well as an attractive culture. In addition to these, you can count on the vibrant festivals that are being held in the country. As a tourist, you can be sure that there are always plenty of amazing foods to eat in Germany as well.
With adorable rivers everywhere in the countries, scenic forests that look like the ones in old stories, impressive mountains, and of course the lovely North Sea, there is everything a lover of nature needs to visit during a holiday. There are also numerous architectural wonders in Germany that will make everyone fall in love with them. To be honest, Germany has everything you want to see during a visit, and it has a lot more.
In this article, we will take a look at the best foods to eat in Germany, so that you will have a better idea about what to look for when you need to eat. With the information provided here, you can find a nice approach to the world of foods to eat in Germany.
Stay tuned with us.
Foods to eat in Germany
While you are packing up your bags for your upcoming travel to the country, it is better to have a list of to-do things. As you are traveling to the country of Germans we suggest you have a list of the foods to eat in Germany. There are a lot of delicious names that you can add to your list, from worldly known sausages to the famous German beers.
Germany homes some of the most popular dishes and drinks in the world. With meat as a key ingredient of German cuisine, German chefs do magic in their kitchen. The only thing you need to do is to pay a visit and be pleasantly charmed.
The fact is that for many of us, one of the most important reasons to visit Germany is its rich culinary culture. We have heard a lot and maybe we have tasted a lot, but as we all know, it is better to see something once than hear about it a thousand times.
Here we have listed some of our suggestions about the best foods to eat in Germany. Of course, there are so many more names that are not included in the list as we are talking about some of the most popular foods to try.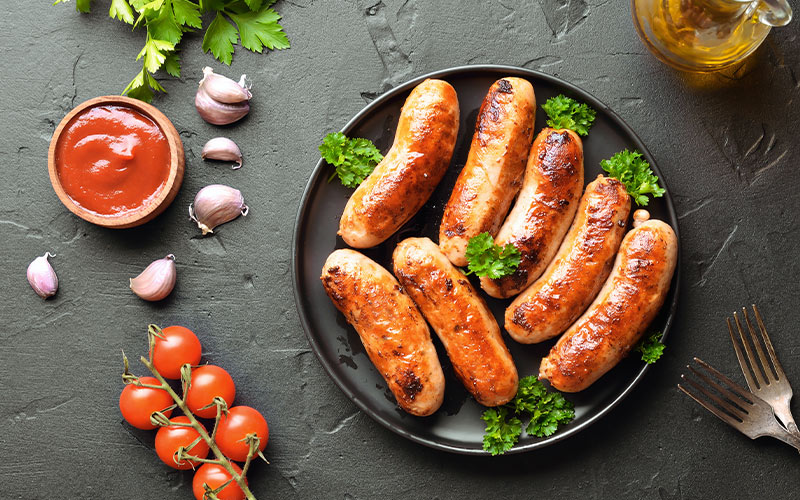 Bratwurst
German chefs are a master of foods that are based on meat. There are various dishes in German cuisine that have meat as a part of them and Bratwurst is one the most popular names among them.
Bratwurst is actually a type of Wurst. Wurst is the German type of sausage that is famous worldwide. There are different types of Wursts such as Wienerwurst that are smoked sausages, Blutwurst and Schwarzwurst that are blood sausages and many more. It is being said that more than 1500 different types of Wurst can be found in Germany.
Bratwurst, as the most popular name among the family of wursts, is sausages made of ground pork that is flavored with special spices. This amazing food is a fabulous barbecue dish and can be found almost anywhere in the country.
Sauerbraten
Sauerbraten is one of the most delicious dishes among the foods you can have in Germany. Some people consider it as one of the country's national foods and to be honest, it is worthy of that title. Germans love Sauerbraten, and so does every tourist that tastes it.
The name is translated to sour roast and it tastes really amazing. The ingredients used for Sauerbraten includes meat as well as wine, vinegar, spices, and herbs. The meat that is usually beef needs to be marinated. In some recipes, it will be seasoned for as long as 10 days.
The result will be an extraordinary dish that is often served with cabbages and dumplings. Have it along with a glass of beer and you will soon understand why it is so popular among people.
Schnitzel
Wherever in the world you are, you have probably tried Schnitzel at least once. You may have liked it or not, but whatever your experience was, you should try this amazing food at least once while you are in Germany.
Schnitzel is essentially a traditional Austrian dish that has been adopted to the German cuisine as is now considered one of the best foods to eat in Germany. Schnitzel is a thin cutlet made of meat that is coated in breadcrumbs.
There is a variety of Schnitzels that you can try while in Germany, from the famous Wiener Schnitzel that uses veal instead of meat, to Hamburg Schnitzel that has a topping of the egg. The cooking style, of course, differs a little but Schnitzel is always delicious. It is better to try it with a small slice of lemon to have a more delicious experience.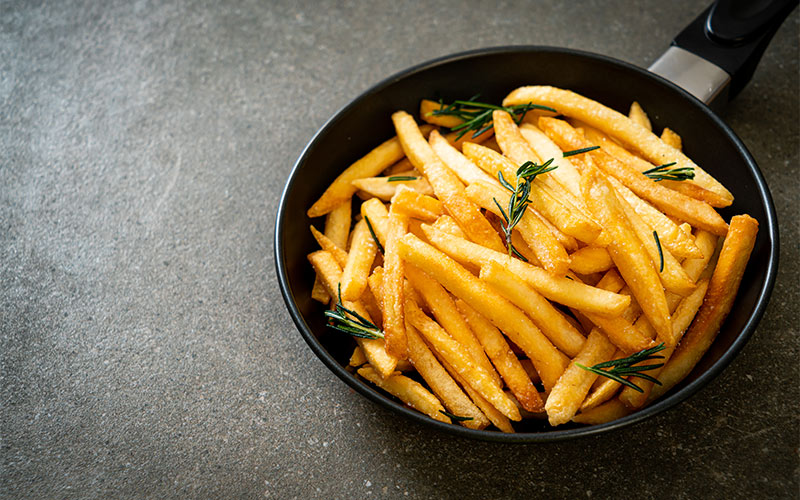 Bratkartoffeln
This is a dish you should try when you like to have fries. Soon you will think about replacing them. Bratkartoffeln is a delicious potato-based dish that almost anyone like it. It can be served both as a full meal and as a side dish. You also can have it as a snack when you are looking for something to eat.
Bratkartoffeln is a dish of thinly sliced potatoes that are first boiled and then fried. It is served crispy, along with fried bacon and onions. Although it is one of the simplest foods to eat in Germany, but also one of the most delicious ones.
Leberkäse
Leberkäse is a traditional snack of German cuisine that you really should have during your stay. It is a combination of delicious items put together, adorable pork, tasty white bread, and sweet mustard. You can consider Leberkäse as some kind of sausage, but it really is not a sausage completely.
This delicious dish that is a traditional food of Southern Germany consists of corned beef, pork, and bacon that are ground and then baked in a loaf of bread in the oven. After a pretty long time, it turns to a crunchy brown crust. Then it will be sliced and served with white bread along with mustard.
In some regions, Leberkäse is made from beef, lamb, or even horse meat, but the original recipe uses pork as its main ingredient.
Reference: Expatica