One of the most amazing destinations in the world, Germany has a lot of things to offer. Magnificent medieval castles and purely natural attractions are just a part of the great beauty you can see during your visit to the country. Apart from the attractions, Germany has some of the most delicious foods that you may probably have nowhere else in the world. There are also some fabulous items you can find among the best souvenirs from Germany that you will fall in love with. As it is obvious, your trip to Germany will be a different one.
An opportunity that traveling gives you is to show how much you care about your family and friends by bringing souvenirs for them. They may like yummy things, beautiful ornamental, or local clothes. Whatever they are interested in, you should not ignore this chance to make them happy and show how important they are for you.
Bringing back a souvenir for your own is another amazing aspect. It will remain whether as a reminder of your good time in a country or as a useful local gift for your own. However you look at it, it is a nice thing you can do for yourself.
On the other hand, the time you spend on choosing and buying souvenirs is an amazing part of your trip. You have to look for special things in some colorful shops all around the beautiful cities you are visiting, and that to be honest, it is sometimes more beautiful than visiting some sights in the city.
In this article, we will talk about some of the best souvenirs from Germany, so that you will have some help during your search for an unforgettable gift, back from an unforgettable trip.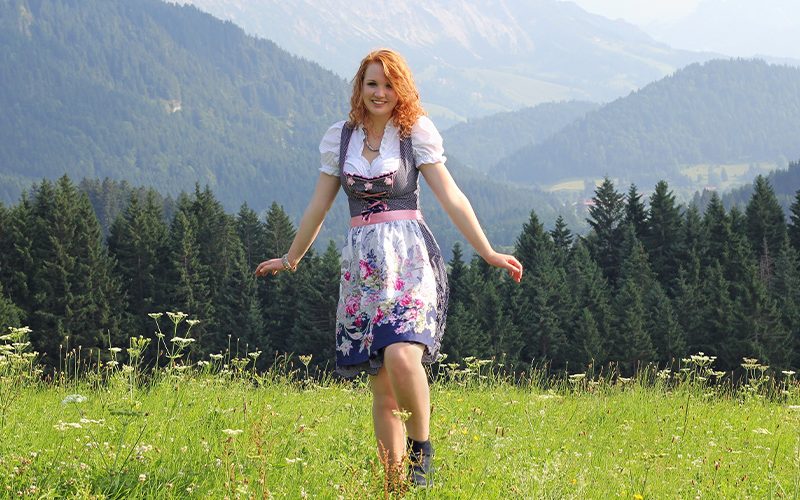 Dirndl
Dirndl is a perfect gift for women. An adorable dress that is beautifully colorful and is an ideal choice to be looked at as a souvenir. Rooted in the Alps peasants' clothes, these unique clothes have consisted of a light circular cut dress and a skirt that falls just below the knee. It is simple as that, but this simplicity along with the vibrant colors makes a brilliant combination that almost anyone will like.
Try your best to select the Dirndls with a nice combination of colors when you are choosing these fabulous clothes, as the color is an essential part of them.
The Cuckoo Clocks             
This souvenir is different from other members of our Best souvenirs from Germany, as the act of shopping looks more interesting than visiting some attractions in the country. When you enter the shop to buy one of these amazing clocks, you feel like you are in a lovely museum. With different clocks everywhere in the store, all with different designs and sizes, you will have a different experience.
Cuckoo clocks are made of wood with a fantastic design that is wonderful souvenirs especially for those who are interested in classic or nostalgic items.
Try your best to protect these fragile souvenirs when bringing them home as they are remarkably expensive.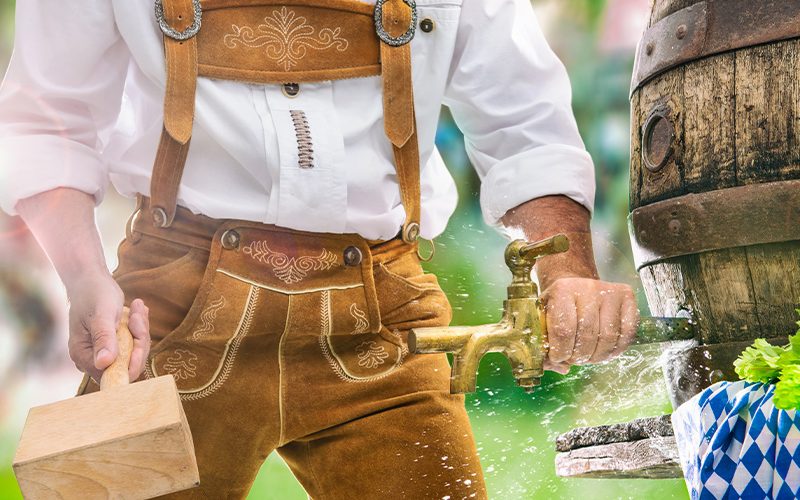 Lederhosen
These traditional garments of Germany are actually knee-length leather breeches. Lederhosen is so stylish that you can bring them as a souvenir for almost anyone you can imagine, and of course, happiness is guaranteed.
The Lederhosen originally belongs to the Bavaria region, the largest German State which is located in the Southeastern part of the country.
Having fine leather as its main material made these amazing trousers an expensive item. This fact may lead you to reconsider buying this souvenir, but Lederhosen is so fashionable that you probably will end up buying more than one of it. There are also other versions of lederhosen that are shorter and worn by women.
Do not forget that you should never wash Lederhosen as it will be kept soft with the wearer's natural oils.
Beer Stein
A lot of people call these iconic steins impractical, and this is maybe true, but not all of the souvenirs should always have a use. They are beautiful, and that is a great point to consider.
These colorful flagons are classic German ones, made of stone, glass, or porcelain, with pretty paintings on them. Beer Steins are sold both with and without a lid.
If you do not think about the use, Beer Steins can be fabulous gifts, especially for those who are fond of beer. Who knows maybe your brother, friend, or father like this kind of stuff.
German Chocolate
Although chocolates are among the most casual gifts one can bring back, these ones are one of the Best souvenirs from Germany.
Home to some of the best chocolate brands in the world like Kinder, Milka, and Ritter Sport, Germany is a fabulous country for chocolate lovers. It seems that every visitor must have some chocolates as souvenirs form Germany.
Although there are some famous brands in the country, you had better like to discover some new chocolates, and experience their different tastes. You may find some hidden treasures within them.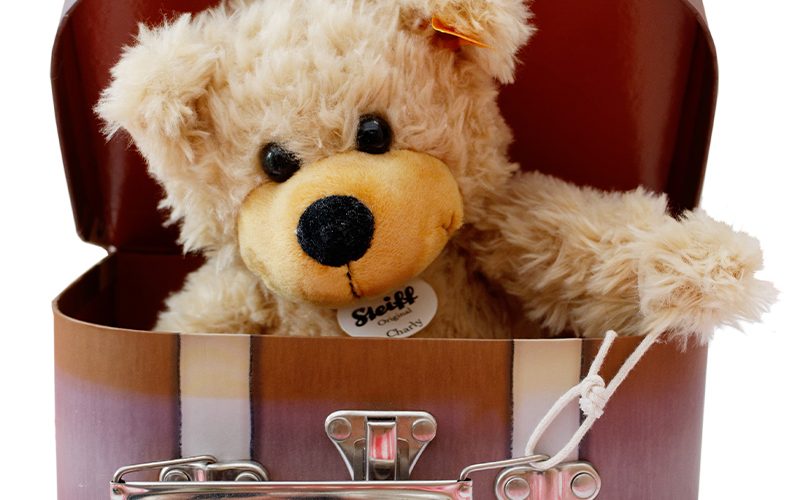 Steiff Bear
Our list of Best souvenirs from Germany must have something for kids as well. Germany homes Steiff, the inventor of the most famous doll in the world, Teddy bear. Steiff is one of the world's oldest toy manufacturers in the world, and a lot of people find their older products nostalgic.
However, for young children, there are a variety of amazing gifts, especially the brilliant Steiff Bear. It is so lovely that you may want to have one for yourself.
Reference: theculturetrip.com