A travel to the Nordic country of Sweden is a fabulous experience. The breathtaking Aurora is not the only attraction Sweden has. Amazing natural sights, brilliant scenery, and majestic historical attractions are just some of the reasons why Sweden is one of the European countries tourists love to visit the most. Apart from the sights, finding the best souvenirs of Sweden and choosing them is one of the most attractive parts of a trip.
You must have some ideas for the souvenirs you want to bring back to your home. There many items you can get, whether as a memento for yourself or something for your family and friends.
In this article, we will take a look at the best souvenirs of Sweden.
Stay tuned with us.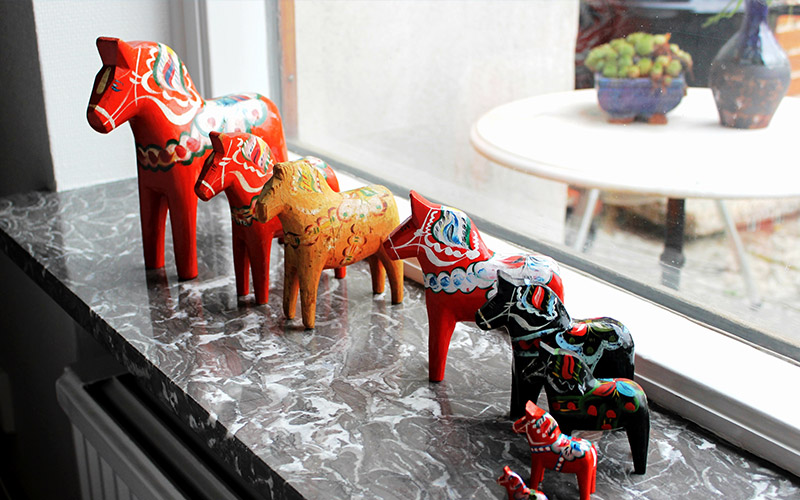 Dala Horse
A symbol for both the Dalarna, its home region, and the whole of Sweden. This toy horse is one of the few souvenirs you can see everywhere during your visit. Painted in lively colors like red, blue, and black, the Dala horses are one of the best Souvenirs of Sweden you can think of.
The cheaper ones can be found almost in every gift shop across the country. But a detailed, hand-carved, and hand-painted version of Dalahäst that is built in the Dalarna, which is a more proper souvenir, can be rarely found in shops with higher prices.
Kubb
A Swedish lawn game played with some wooden blocks, called kubbs, and some wooden batons, called Kastpinnar.
This amazing game is a combination of the famous horseshoes and bowling but needs a small area as its playing field. You may have the chance to play it back home with your friends or family. But to do so, you first need to take the Kubbs and Kastpinnars home as a souvenir from Sweden.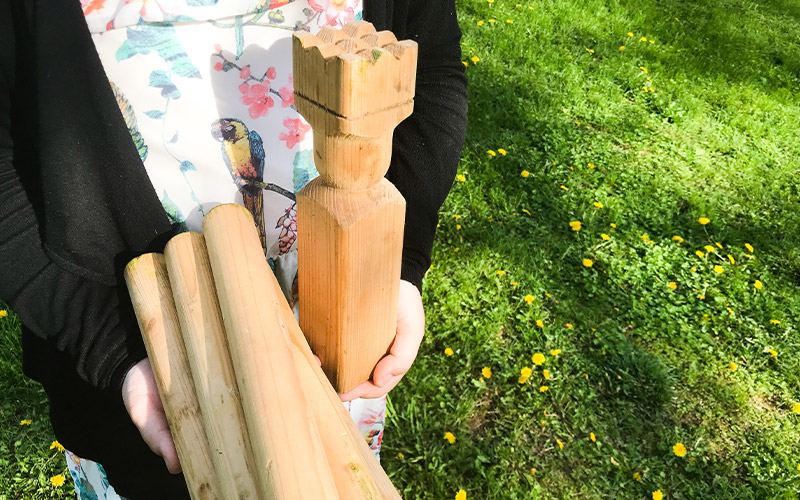 Knäckebröd
There should always be good food souvenir on the list. This famous crispbread which is popular in all the Nordic countries is a good start.
They are different from any other crispbread you may have in your own country. You can have them with different toppings, including cheese.
They are made somehow that can be kept forever. So, this will be a brilliant idea to be brought home as a souvenir.
Falsterbotofflor
An amazing clog, different from the Dutch ones that are made all from wood. The traditional Falsterbotofflor has wooden soles and leather uppers.
Handmade and hand-painted with nice-looking classic design, Falsterbotofflor is a brilliant souvenir. You can take it into account when considering what to choose.
Pepparkakor
Swedish ginger biscuits are known worldwide for their crispiness. They are especially popular during Christmas and are amazing when paired with cheese or fruit, or served alongside a cup of tea, coffee or a glass of milk.
These cookies are fabulous in flavor, with spices like cinnamon, ginger, and cloves mixed to make them.
Although many people bake them at home, you can find them in every shop in the cities and take back home.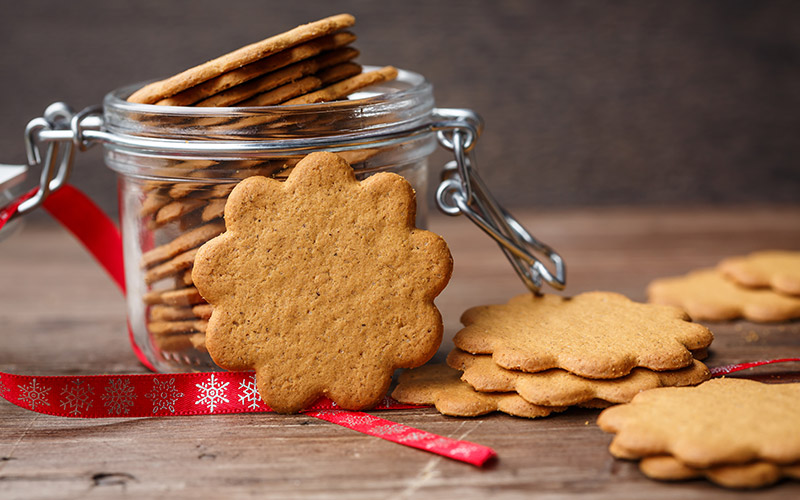 Lovikkavantar
As a cold country, the gifts made up of knitted wool, that make people warm are among the most practical ones.
The Lovikka mittens are recognized by their usually white or grey colors and colorful embroidery and tassels.
Known as Lovikka mittens, they are one of the best souvenirs from Sweden you can think of. They are made in the Lovikka region in the north of Sweden.
Polkagris
Beautiful candy canes invented in the 19th century in the town of Granna. They come in several flavors, but the classic version is white and red-colored, with peppermint as their flavor.
The good point is that they are not sold only at Christmas like the other countries in the world and you can find them almost anytime, anywhere. With Peppermint more subtle, and the flavor more balanced, it is no wonder that they are also tastier than the American Candy Canes.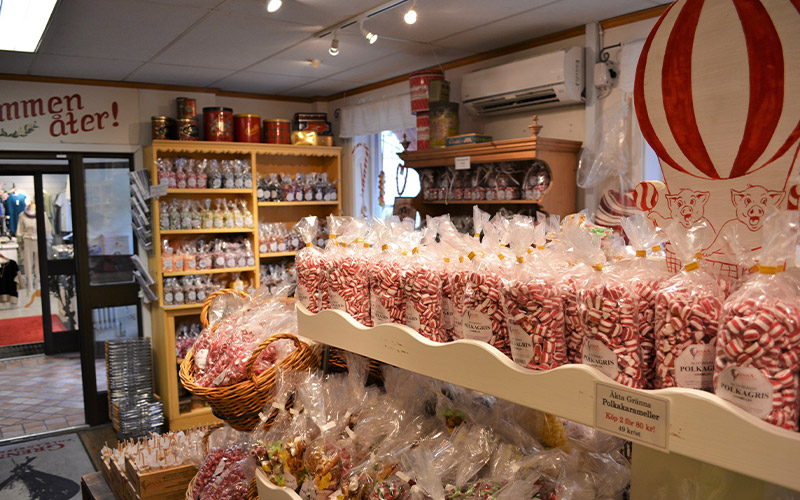 Cloudberry Jam
Cloudberries are one of the most favorite berries in Sweden. Growing in the wild and difficult to cultivate, they are one of the attractions of nature in Sweden due to their fabulous golden yellow colors.
As a favorite in Sweden, the Cloudberry jam is a must-have in every house. You can either have them for breakfast and serve them with bread or add them to waffles and enjoy a unique combination of delicious Swedish flavor.
Reference: souvenirfinder.com