Best souvenirs of Turkey
With its colorful Bazaars all around the country you should have an approach about the best souvenirs of Turkey to prevent confusion while in there. This way the shopping will become an absolutely pleasant job to be done. Imagine spending time in the fantastic Istanbul Grand Bazaar or the famous Spice Bazaar of the city, searching for some gifts as a reminder of the brilliant culture of Turkey. On the other hand, without a clue on what you can have s a souvenir back home, your potentially amazing experience will turn to a struggle in a maze full of shops and you probably will end up empty –handed.
As a country with a great historic and cultural background, there are probably fabulous souvenirs in Turkey that every member of your family or friends will be fond of. The best tip about your trip is to have a good approach about where to go and what to buy.
Souvenirs are one of the most amazing parts of every travel. Even if you have no one to buy souvenirs for them, you still can bring some souvenirs back for yourself. This way you always will remember the good time you have experienced in your destination.
In this article we will take a look at the best souvenirs of Turkey.
Stay tuned with us.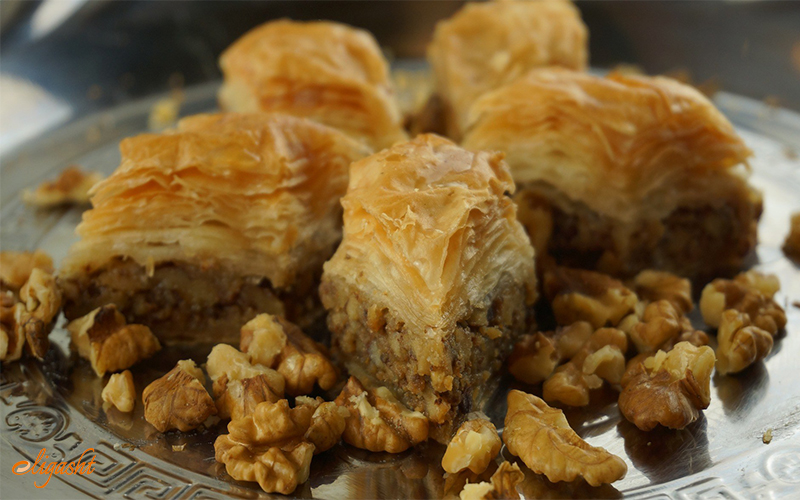 Baklava
Baklava is probably the most famous dessert in the country and of course one of the best souvenirs of Turkey you can bring back home. Although you may see this tasty confection in Balkan, Caucasia, or Middle Eastern countries with different names and tastes, but you can be sure that Turkish Baklava is the best version of this dessert in the entire world.
Baklava is consisted of filo with different types of nuts inside it, and a special sugar syrup or honey to make it sweet. The taste is unbelievably amazing and so is the aroma. It can be served both hot and cold.
The best way to eat Baklava is in the traditional Turkish way, along with hot Turkish tea, while you are seated on a comfortable chair in a café by the streets of the capital, Istanbul.
As Baklava are sold almost everywhere in the country, you can think about buying some packages of it to bring back home. Whether to have them yourself as a reminder of the unforgettable taste of the delicious combination of tea and Baklava, or to show your friends why it is such a lovely confection, Baklava is one of the best options to choose.
Turkish Rugs and carpets
Although these fabulous handcrafts cannot be considered inexpensive, but they are among the best souvenirs of Turkey. These authentic works of art are being sold in different colors, sizes, and materials. You need to search more to find the best one with a reasonable price, but be sure that your time is spent on something everyone will fall in love with.
The carpets and rugs are known as Kilim in Turkey, and the shops selling them are in different places in the country. You can also some places where the Kilims are being produced. These workshops can be a good experience as these artworks are usually produced in a traditional way, and of course it is amazing to be watched.
If you like to pay a visit to the oldest carpet factories of Turkey, the beautiful town of Hereke, located in northwestern part of the country is where you should travel to. This is the town where most of the carpets you can see in famous palaces and mosques of the country like Dolmabahce, Topkapi, or Hagia Sophia are produced.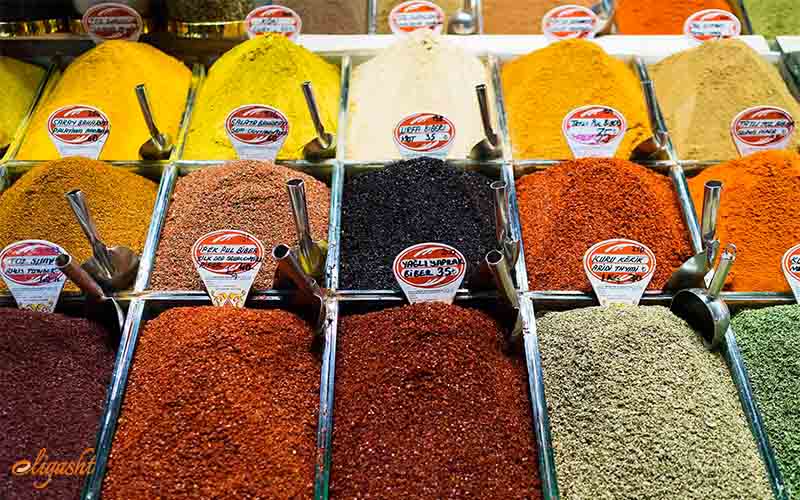 Spice
The colorful Spices are among the best souvenirs of Turkey. Different kinds of spices are being sold in the bazaars and you probably have not seen some of them yet. In addition to the unbelievably pleasant aroma and taste, the spices offered in the shops usually will act like traditional, herbal medicines.
Even if you are not willing to buy spices, try your best to pay a visit to some shops so that you can experience the unforgettable atmosphere of them. The most famous place to buy spices is the Spice Bazaar of Istanbul. Every visitor of the city will finally end up visiting this fabulous marketplace, and often see themselves with bags full of colorful spices, from the brilliant Yenibahar, to Sumac, and Turkish paprika.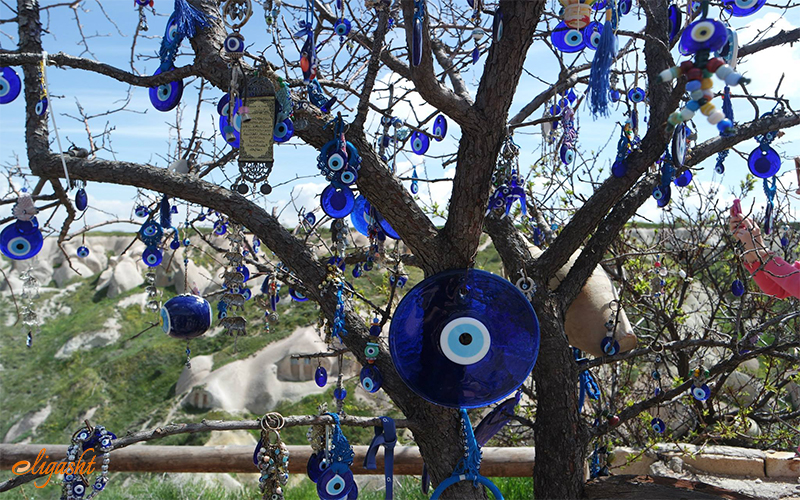 Nazar Boncugu
Also known as Nazar Boncuk, these round dark blue circles with a pale blue eye in their middle can be seen almost anywhere in the country. In every shop, restaurant, and local homes people placed one of these devil's eyes.
They look amazing, especially when designed as a decorative. You can see them in the bazaars or local shop being sold on the cubes, or big round shaped stones, or even on some sculptures. However they look, Nazar Boncugus are one of the best souvenirs of Turkey, traditional and beautiful.
Nazar Boncugu is rooted in the religious beliefs are the Muslims. It is a symbolic talisman used to protect the people inside the place from jealousy and envy.
Olive Oil
As a country with vast Mediterranean coastline, the weather and amazing beaches are not the only gift Turkey inherited from this beautiful sea. Mediterranean is the home to the finest olive trees, from Spain to Greece, and Cyprus there are delicious fruits of the olive trees in the countries.
Turkey is no different from the other countries, although it owns some special olives, and an active olive oil production industry. You can have amazing olive oil bottles back home as one of the best souvenirs of Turkey.
The Turkish olive oils are among the best ones in the world, tasty and with high quality, and they probably last longer than the olive fruit itself. If you are buying them as a gift you can be sure that every chef or people who love cooking will absolutely fall in love with your souvenir.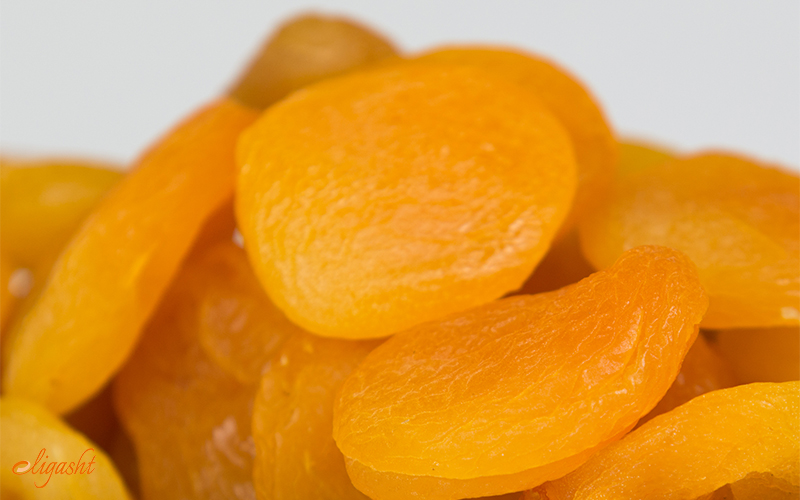 Dried Apricots
When in Turkey do not forget that you are in a country that produces the biggest share of apricots in the world. The eastern province of Malatya produces more apricots than all other countries of the world combined. Apricots are the favorite fruit of Turkey and you can consider it as the national fruit of the country.
Because of that fact, the productions based on apricot and its tree can be seen in almost every shop. The traditionally dried apricot fruits are probably the most amazing product base on the fruit and without the shadow of a doubt one of the best souvenirs from the country.
You can have these delicious fruits as a snack that is absolutely healthy. Dried apricots can also be used in some foods as an important ingredient. You can find some local recipes containing dried apricots as a part of their main ingredients.
The process of drying apricots is a part of Turkish tradition that are in the country for so long. You can find the finest of the fruits in the country with a reasonable price. You also can bring home some versatile traditional Turkish souvenir that everyone will probably love. Why not to choose them?
Source: turkishtravelblog.com