The diamond of the Iberian Peninsula is one of the most amazing countries in the world. With numerous historic and natural attractions, as well as the worldly known beaches and islands, Spain draws millions of visitors to pay a visit to this fantastic country. As there are so many options for every taste, every tourist among those millions visiting the country needs to have some information about the best attractions to visit, and the best foods to have, as well as some ideas about the best souvenirs from Spain.
Spain is home to some of the most popular tourist destinations in the whole of Europe such as Barcelona, Madrid, Seville, Granada, Malaga, Mallorca, Ibiza, Tenerife, and the Canary Islands that are among the famous cities every one of us have probably heard of them. The weather is always pleasant and so are the people, and that will guarantee a fabulous stay in the amazing land of Spaniards.
Souvenirs are an inevitable part of every trip. You may bring them back home as a reminder of your pretty days in a country, or give it to your relatives as a gift. Whichever your intention is, Spain has some great things to offer. In this article, we will introduce some of the most famous and best souvenirs from Spain, so that you will have a better idea of what to look for.
Stay tuned with us.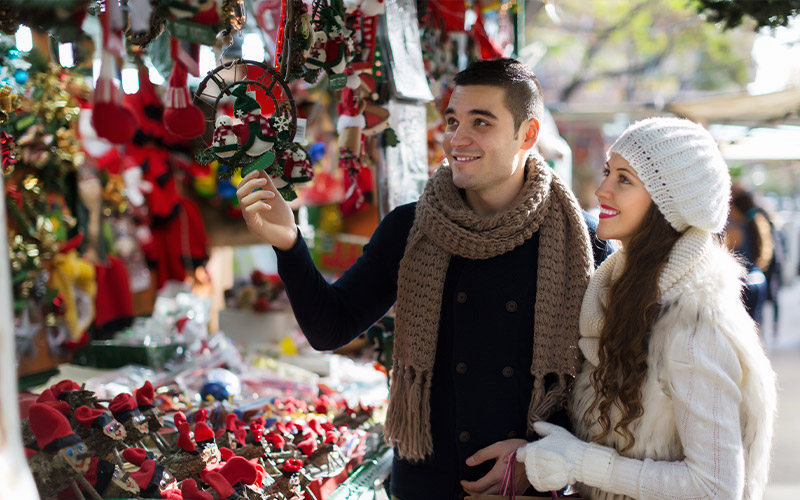 Castañuelas
However you look at them, they are one of the best souvenirs from Spain. They are Spanish Castanets that you have probably seen them used by Spanish traditional dancers. Castañuelas make a rattling sound when they are held in hand and struck together.
These unique percussion instruments that are made of chestnuts are so eye-catching. They are a good idea as a souvenir, either for your musician or dance-loving friends who are looking for something new and different or for those who are looking for a nice decorative for their collection.
They are usually painted in lively colors and unique drawings, so while you are searching, just like the many other tourists, try to find a nice looking one.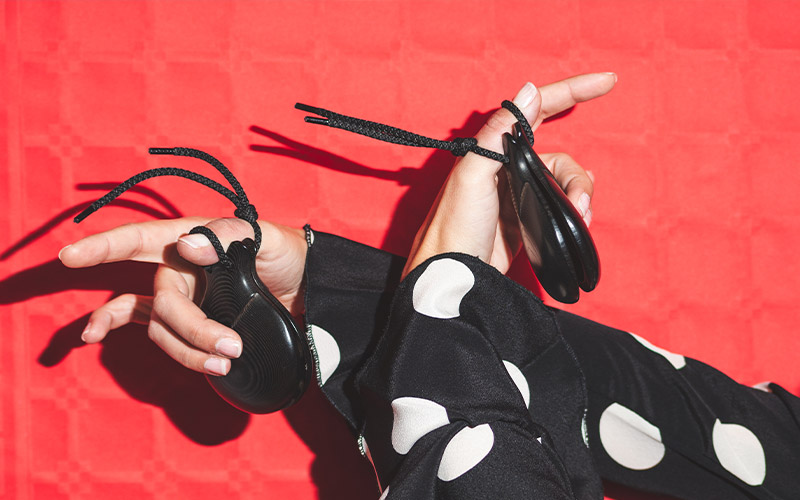 Abanico
Not only are a souvenir for the days after your trip, but these amazing Spanish fans also what you will need them during the hot days of your summer trip as well. The days in Spain are usually so hot that a fan to cool you down comes in handy.
They are very popular in Spain and are being used by Spanish ladies in a ritualistic way. You may notice them being used in some of the traditional dances, as a part of their props. Colorful, stylish, and well-designed Abanicos are such a beautiful artwork that every non-Spanish person will fall in love with them.
Flamenco dress
This is the best souvenir from Spain for a lady. As beautiful as Spain and as colorful as its culture, Flamenco dresses are perfect in any aspect. Even if you do not use them as a casual dress, you may put them on in some special occasions, like Halloween.
In Spain itself, you will see various people wearing them during the various Ferias (Spanish fairs) held in April, and you will notice that they color the cities.
Flamenco dresses are a brilliant gift for children as well. Just imagine how cute they will look like in these amazing dresses.
You may also include hats or shoes to make your souvenir a perfect package.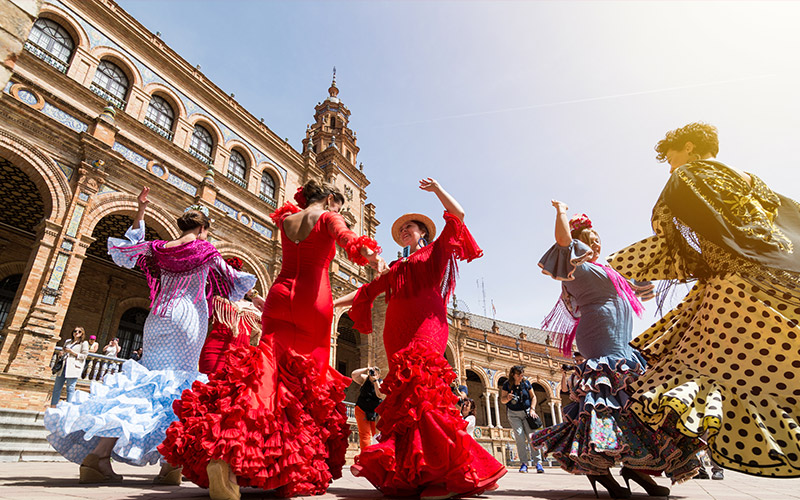 Saffron
If there is someone who is into cooking, then this fabulous spice will be like pieces of a diamond to him. In this case and without any doubts, just choose Saffron.
Spain is one of the major saffron producers in the world and you can find this delicious spice quite inexpensive in the country. Having Castilla La Mancha as a center for growing this plant, Spanish saffron is considered as one of the best kinds of saffron in quality.
This spice is a good addition to have in your food, it will improve both the flavor and the aroma, as well as adding an exquisite color of fiery red.
Olive Oil
Thanks to the fruitful trees of Castilla La Mancha, Spain is a leading producer of olive in the world. The delicious olives you can find in the country are among the finest in the Mediterranean region. Spanish olive oil, on the other hand, is known as the absolutely best olive oil in the world.
If you are in doubt about which version to buy, you can choose the smoother ones, which are actually less sharp, but less expensive.
There is also no need to worry about the hardship of travel with numerous heavy bottles as there are several sizes of bottles available, and you can choose the best one fitting your condition.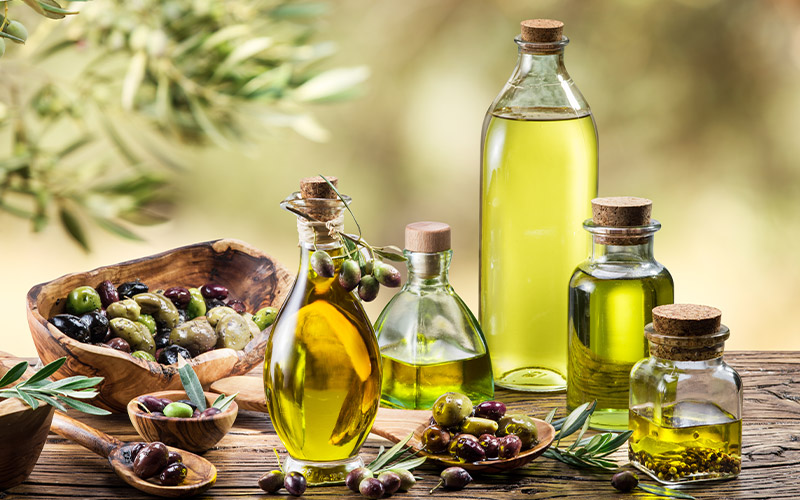 Turrón
This very old, traditional pastry of Spain is one of the most popular confections in the country. Made of Almond, honey, and eggs, the Arabic-rooted Turrón is one of the best souvenirs from Spain you can choose.
They are similar to nougat, with a little difference in taste. Not only in Spain, but they are also popular in Southern Europe, and even Latin America.
As well as some varieties of Turrón in Italy, the Philippines, Peru, or Cuba, there is a variety of Turróns you may find in Spain. No matter what to choose, they are all delicious. The only point that can affect your choice is how hard or soft they might be. The Turróns that are called Alicante is a little hard and compact, while the Jijona ones are softer, chewy, and sticky.
Guitar
They maybe are the most expensive item on the list, but as one of the best souvenirs from Spain, they totally worth it.
If you are looking for something special, you can try Spanish handmade guitars. They are fabulous in any aspect, whether visually or technically.
There are also inexpensive and beginner options available. If you want a  guitar as a souvenir but you are still uncertain if it is the right move or not, try these ones instead.
Reference: spain-holiday.com