Casablanca Travel Guide
If you are looking for a holiday in a romantic city full of nostalgias, especially for those who are deeply in love with the movies, the vibrant city of Casablanca is the right place to pay a visit. Although the city will remind you of the famous movie featuring popular stars of the 50s, Humphrey Bogart and Ingrid Bergman, it is not all that Casablanca can offer. This Casablanca travel guide will introduce the city, its attractions, and provide some useful information about it.
Casablanca is a fast-growing city that is turning into one of the most powerful economic hubs in the region. Inspired by European lifestyle and yet loyal to its African-Islamic roots, it is the place where you can experience a unique, pleasant atmosphere like nowhere else.
With some amazing landscapes that are usually close to the ocean, Casablanca is one of the most picturesque cities in Africa. It also offers one of the most adorable things you can expect from a city ion Morocco: Moroccan cuisine. One of the tips from this Casablanca travel guide is that try the foods as much as possible, as they are so delicious that you will absolutely fall in love with them.
In this Casablanca travel guide, we will talk about the adorable city of Casablanca and some tips that will help you to turn your trip to the city into an unforgettable one.
Stay tuned with us.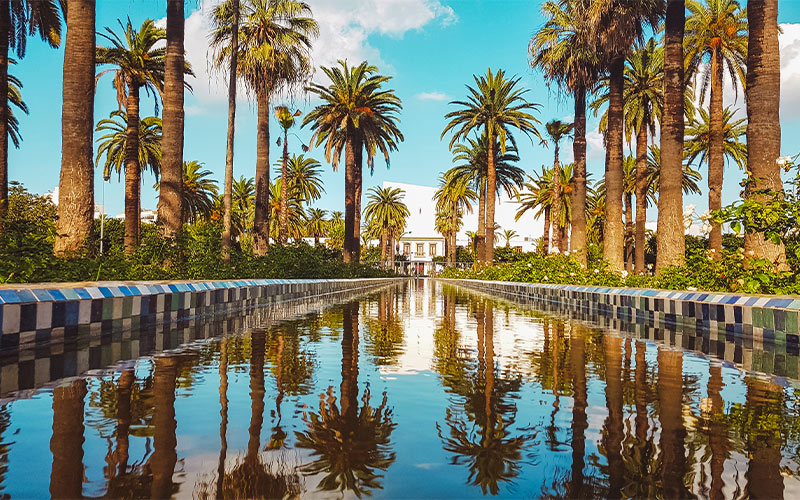 When to visit Casablanca
In this section of the Casablanca travel guide, we will talk about the best time to visit the city. While planning your visit to any destinations, the most important decision you should make is the time you are going to travel. There are a lot of different factors you need to take into account. Among those factors, there are three of them that are considered more important than the others.
The weather that can make or break the whole travel is the first of these three items. The second one is how crowded is the destination during that time. This factor may look less important than the first one, but it is highly important as you do not wish to stay in long queues and see your time wasted instead of visiting the attractions of the city. The third important factor is the prices. Even if you are willing to spend an ultra-luxurious holiday it is better to spend your money while the prices are lower.
As a city located on the edge of the Atlantic Ocean, the city has a different climate compared with other African cities. You can see cool breezes most of the time, and weather that is nice for spending time at the beach.
Casablanca is fabulous during summer. The weather is adorable and so is the atmosphere. Although it is the high season and it will cause a high number of tourists, but the weather is pleasant enough to attract more and more people to the city. On the other hand, the prices for accommodations will be higher than the low season, but the amount of this rise is not considerable.
Spring is a nice season to visit Casablanca, as the number of visitors will be lower and so are the prices. You can enjoy mild weather and a less crowded city. It is fair to say that May is a nice time to visit Casablanca.
Eligasht's Casablanca travel guide suggests you to try your best to avoid traveling between November and February as the city has extremely rainy falls and winters. There is so much rain that sometimes causes roadblocks.
You may also like to enjoy a different face of the city. There are impressive festivals all year long, with the most famous ones the Festival de Casablanca and the Feast of the Throne both being held in July. Try to plan your visit for July and you are rewarded with fabulous celebrations.
Top tourist attractions of Casablanca
In this part of our Casablanca travel guide, we will talk about the attractions of the city. Casablanca, or as it is being known among the Moroccans, Casa, is one of the most beautiful cities in North Africa and there is a lot to see while in there.
Having a complete list of these attractions is not easy, but we will name the most popular attractions among tourists in Eligasht's Casablanca travel guide.
Hassan II Mosque
This iconic landmark is one of the most famous attractions in entire Africa. This adorable mosque is so picturesque that every visitor of Casablanca needs to pay a visit to it while in the city. Hassan II Mosque was built to commemorate the former Moroccan King, King Hassan II's 60th birthday.
Hassan II Mosque is a fantastic exhibition of Islamic arts, both in the façade and interiors. With its hand-carved stone and wood, the artistic mosaic used, and the impressive 210-meters-tall minaret, this attraction is truly an architectural wonder. Overlooking the Atlantic Ocean, there is no better place in the city to spend some time to be relaxed.
There are different tours in various languages being held, but you need to remember to plan your visit outside of prayer times.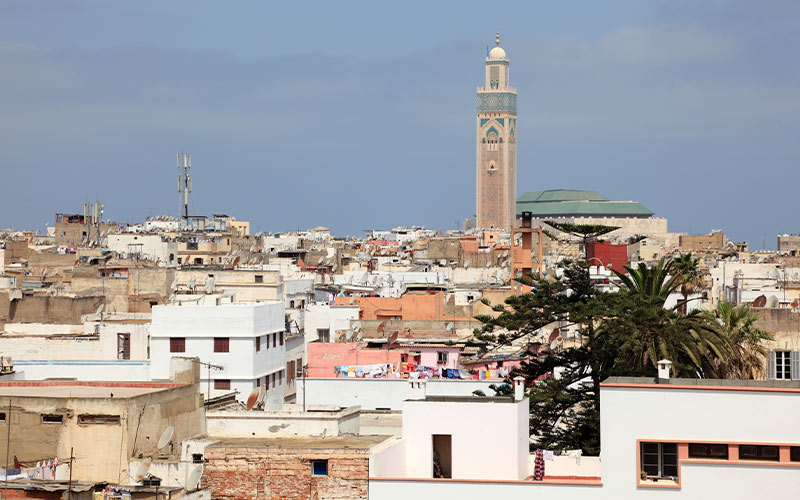 Old Medina
You may have seen numerous old Medinas while you were visiting Morocco or other North African cities, but the Old Medina of Casablanca is a different one. This 19th-century Medina is not like the other Medieval-style rivals and you probably will not see the things you saw in them, as the Old Medina of Casablanca is charming with another kind of spell.
There is an adorable atmosphere in it and among its local cafes or humdrum shops that you cannot find anywhere else in the world. You can enjoy a fabulous time in the Old Medina and be sure that you will ever find something this much exquisite and unique.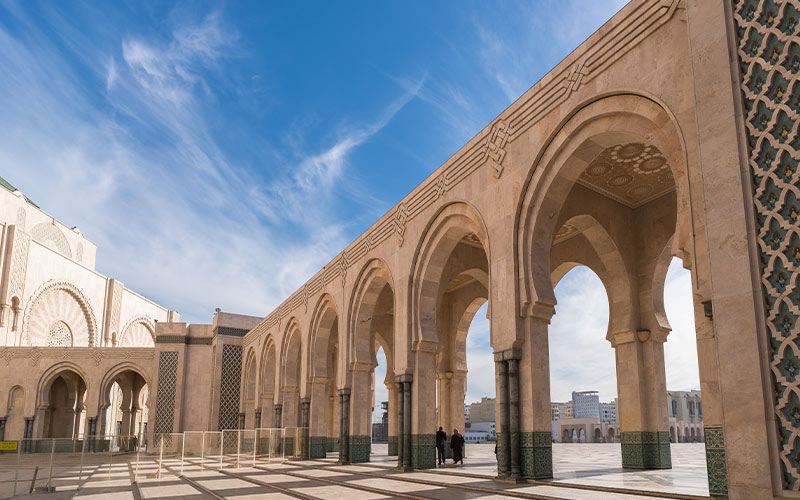 How to reach Casablanca
It is important to choose how you are going to arrive at your destination. It is probably one of the most important decisions you need to make, especially when there are more than just an option. There are several factors to think about, from the time spent on the way to how comfortable your travel will be, and of course the prices.
In this part of Eligasht's Casablanca travel guide, we will provide some information about the different paths you can take to visit the city of fairy tales, Casablanca. With this information, you will have a better idea about the routes ending up to Casa and the ones that match your preferences the most.
As an important city, there is a variety of routes available to visit Casablanca. With the famous Casablanca Mohammed V International Airport close to the city, probably the most comfortable path to be taken is taking the first flight and reach to Casa. There are plenty of flights available for this destination and you can be sure that you will find a suitable one for every time of the year.
In order to have a better idea about the flights, airlines, and the prices to reach Casablanca, you can use Eligasht flight ticket booking system. This system provides a complete list of available flights and their prices, and with the easiest way possible you can book your tickets from there.
Of course after arriving you need to take a train, bus, or taxi to the city center. Your trip from the airport to the city center and vice versa takes around 45 minutes. You can also rent a car from the rentals at the airport terminal.
On the other hand, maybe you are a fan of traveling on land. Then there are two options. You can take the affordable and safe railway system of Morocco that can take you from other Moroccan major cities like Fez, Marrakesh, and Tangier. The prices are significantly low and with the path the train will bring you through, it will be a lovely trip to Casablanca. There are several departures every day, so you can be sure that planning will not be that hard.
You may also want to hit the road with your own car or with a rental one. In that case, there is no need to worry, as the road is safe and beautiful. There is not much traffic jam on the road until you arrive close to the city. Like any other busy city in the world, a little bit of traffic jam is inevitable.
There is also a unique path you can take. As a port and a tourist favorite city, Casablanca is a stop for some ferries, as well as some cruises. With the beautiful Atlantic Ocean, and of course Mediterranean sea on the way, it will become an unforgettable trip.
We have reviewed every possible way to reach the city in this Casablanca travel guide. The only remaining step is to think about the best route possible, decide, and take it.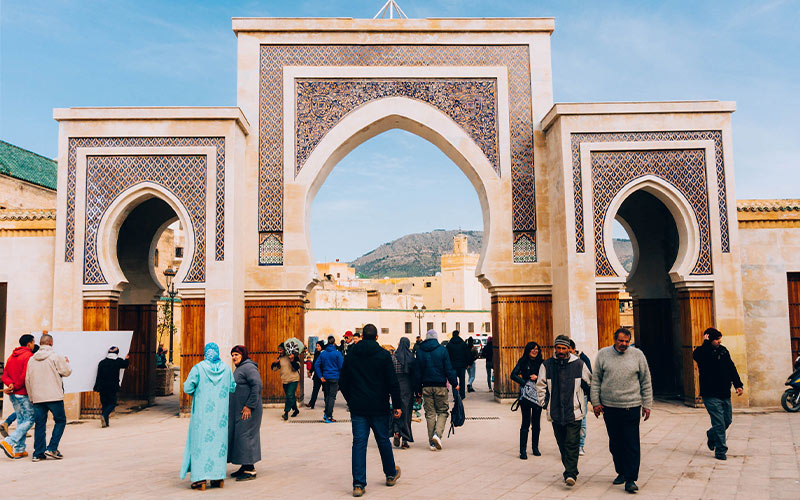 Where to stay in Casablanca
With a nice variety of accommodations all around the city, it is easy to find a room that matches every preference you have, even if it is in the middle of the high season.
Fortunately, hotel rooms and other types of accommodations are highly affordable in Casablanca. A simple comparison between their prices and accommodation costs in other tourist destinations will prove that point to you.
These affordable accommodations are one of the reasons why Morocco in general, and especially Casablanca are favorite destinations for the tourists. It is easy to find plenty of nice hotel rooms with any kind of budget. In case you are going to go on a holiday on a budget, you will find a lot of options that will be suitable for you. On the other hand, nostalgic Casablanca has a variety of options for those who are seeking an adorable destination to experience a luxurious visit as well.
As a tip from this Casablanca travel guide try your best not to postpone the booking of your hotel room, as this may lead to some difficulties. You can book your rooms using some online hotel room booking systems. They will make it pretty easy.
You will see the available hotel rooms in the part of the city that you are willing to stay in or with the special features you would like to have. Then it is time to choose the right one and go for the booking.
Eligasht's hotel room booking system is an easy-to-use system for booking accommodations in Casablanca. It offers a variety of hotel rooms in different regions of Casablanca, with different ratings, and different features. The process of booking a hotel room has never been easier.
Source:  visitmorocco.com