The most beautiful northern cities of Iran are considered among the most pleasant and temperate cities, making them the best choice for travel during the spring and summer seasons. People from all over Iran always plan their trips to the north during holidays and weekends and travel to various regions in northern Iran. However, many people are unfamiliar with The most beautiful northern cities of Iran and always choose a fixed destination for their travel, which can become repetitive over time and no longer provide the initial enjoyment.
Therefore, if you are interested in northern Iran, it is better to be familiar with The most beautiful northern cities of Iran and gain new experiences in your future trips and visit places you have not seen before. In this article, Eligasht will introduce the most beautiful northern cities of Iran in the following guide so that you can better manage your future trips using the list below.
Book Iran Air flights from London to Tehran  and Tehran to London with Eligasht UK:

Chalus
The beauty of Chalus begins with its road. This road, due to its dense trees and beautiful landscapes that it creates in every season, is a great place for nature lovers and photographers. The road also offers a breathtaking view of the Alborz mountain range, enhancing its beauty multiple times. But all this beauty leads you to an even more beautiful city that, due to its good location, has access to many cities such as Nur, Noshahr, Tonekabon, and Abbasabad. It is known as one of the coastal cities of northern Iran. The ancient relics in Chalus tell the story of an extraordinary history, indicating that people lived in Chalus two thousand years before Christ.
The climate of Chalus is moderate and humid, and due to its abundant trees and forests, it can be considered the best city in terms of climate in northern Iran.
Some of the attractions in Chalus include Valesht Lake, Daryook Dam Lake, Kandochal Marsh, Namakabrud Tourist Town, Fin Garden, Chaykhuran Palace, Akapel Waterfall, Herijan Waterfall, Takht-e Soleyman Mountain, and more. Each of these attractions has a historical background and adds to the beauty of this city. The abundance of tourist attractions in this city has made it known as one of the best cities in the north for recreation.
Related post

The Best Hotels in Rasht City: An Unforgettable Stay in Northern Iran
Summer Destinations in Iran: Discovering Iran's Attractions in the hot season
Rasht
Rasht is one of the most beautiful cities in northern Iran, which is known as the ever-awake city. Rasht metropolis is the capital of Gilan province. Rasht is the best destination for those who are looking for a trip to experience urban life, socialize and hang out with the locals, and roam around in traditional and local spaces. Although it is possible to travel to Rasht in all seasons, for those who avoid high humidity and the Mediterranean climate, traveling to Rasht in summer is not recommended.
Although Rasht Municipality Square is considered the main square of the city, it has some differences compared to other squares. Rasht Municipality Square is always lively and bustling, where you can enjoy delicious snacks and pleasant tea and appreciate the scenic view of the square. One of the main attractions of Rasht Municipality Square is the kebab stalls and ice cream stands in the parks of this area, which are highly popular among locals and tourists. Another attraction of the square is its beautiful and white building, which provides an excellent backdrop for your memorable photos. You can explore different parts of the city by walking from Rasht Municipality Square and enjoy the beautiful weather of the city.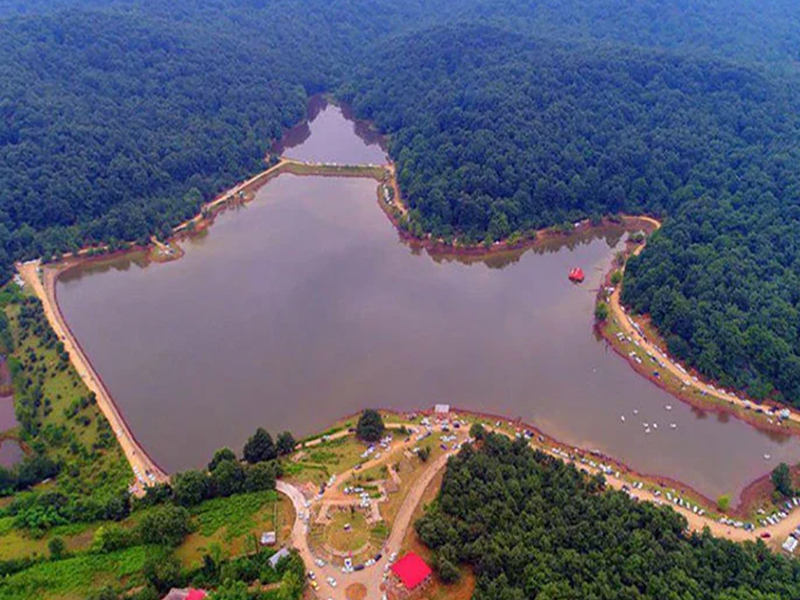 The city of Noor
The city of Noor is one of the most beautiful northern cities in Iran and families and young people go to this city all year round. This coastal city is located next to the Caspian Sea and has many tourist areas around it. Apart from its famous beach, on the side of Noor Road to Chamestan, you will face Kapshel Forest Park.
Also, if you go a little further into the forest, you can see Elimalat Lake and Ab Pari Waterfall. Ab Pari waterfall is 5 km from Noor city. Elimalat Lake is about 8 kilometers away from Noor. Sisangan waterfall, and Vanush, along with Yush village with the beautiful house of Nimayoshij, are other tourist areas around the city of Noor. Besides the city, choose Tamishan Palace and Noor Forest Park to visit.
Access route: From Tehran, you can take the route of Chalus Road and finally Shahr Noor. You can reach Noor from Haraz Road and finally after passing Amol.
Anzali
One of the most popular and visited areas in northern Iran, which can be considered one of the most beautiful northern cities of Iran, is the city of Anzali.  The beauties of Anzali are not limited to one place, and we recommend not to miss Anzali Lagoon. This lagoon, with its blue water lilies, has gained international fame and is counted as one of the dreamy and beautiful places in the north of the country. You can also take a boat ride amidst the water lilies and observe migratory and fascinating birds while visiting this beautiful lagoon.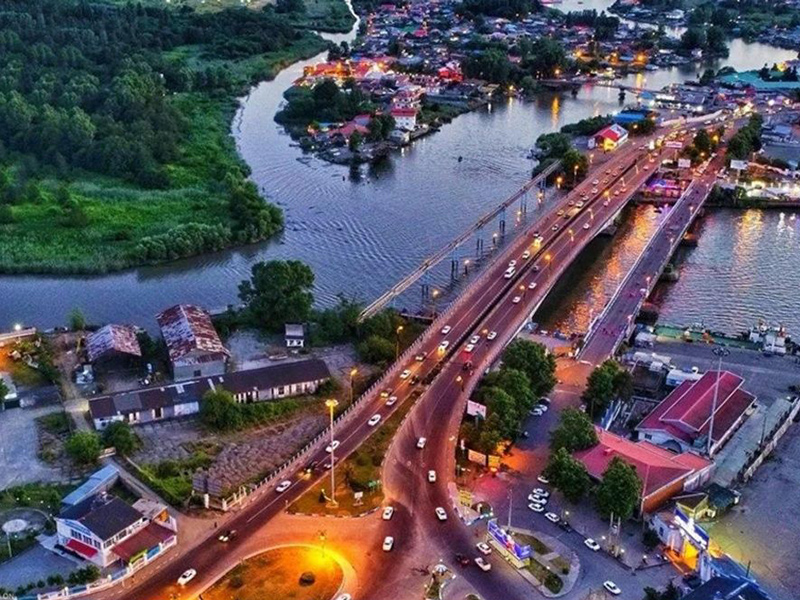 Salman Shahr (Motel Ghoo)
Motel Ghoo can be considered one of the most beautiful northern cities of Iran, which enjoys great popularity among people throughout Iran. Salman Shahr, also known as Motel Ghoo, is located between the Chalus-Mazandaran Road and offers everything you would expect from a luxurious recreational complex. It's worth noting that Motel Ghoo is the name of an old motel that used to be in that area. Some of the activities you can enjoy in the Motel Ghoo recreational complex include boating, beach volleyball and soccer, jet skiing, and visiting various shopping centers.
Fereydoun Kenar – Northern Coastal City
Fereydoun Kenar is one of the coastal cities along the Caspian Sea, located among cities like Amol, Babol, Babolsar, and Mahmudabad. This city is also among the cities of Mazandaran that you will hear about among the most beautiful northern cities of Iran. With its 10-kilometer sandy beach, it has been a recreational spot since ancient times and is now better known for its environmental significance and the famous Siberian wetland called "Omideh Mashrote.
" The historical and ancient areas of the city, such as Damgah Parandegan Azbaran and Sutteh Bridge, have their attractions. The rice fields of the region, along with the large fish market, bird garden, and forest parks like Zahedkola and Sutteh, are among the sights of Fereydoun Kenar. In addition to the city's attractions, Fereydoun Kenar Wetland has a high environmental value and annually hosts various migratory birds. This wetland becomes even more beautiful with its diverse wildlife.
Access route: Take the Firzukooh Road towards Amol. From Mahmudabad, enter the entrance of Bishkeh Kola and finally reach Fereydoun Kenar.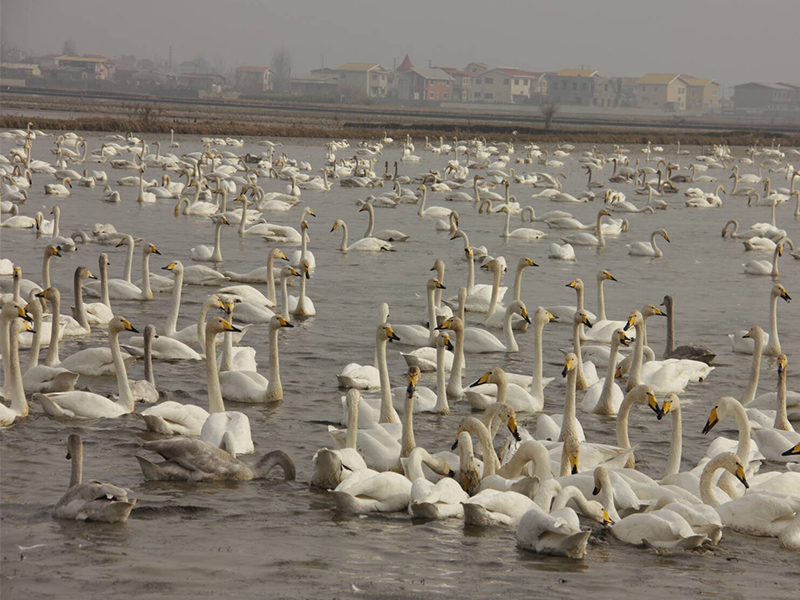 Alasht
Alasht is one of those natural landscapes that immerses you in a dream. It is a mountainous and lush area in the warm seasons and snowy in the cold seasons, located in the Savadkuh region of Mazandaran. The word "Alasht" itself means "eagle's nest," named so due to the elevated position of this area. The village of Alasht is also one of the most beautiful villages in northern Iran, and travelers who have visited it have surely placed its name among the best areas in the north. One of the notable attractions in this area is its observatory. There are also captivating waterfalls and caves, such as Sorkh Cave, in the vicinity of this attraction. If you travel to Alasht, make sure to visit different neighborhoods in the area.
Access route: The route to Alasht passes through Firuzkuh Road from Tehran. Enter Alasht after passing Pol-e Sefid. Continue on the left road until you reach Alasht after traveling 37 kilometers (45 minutes by car).
Abbasabad
Abbasabad is one of the counties in Mazandaran and one of the most beautiful northern cities of Iran, offering a great variety of tourist attractions. When you visit this city, you can choose which of its attractions to see. The forested route from Kelardasht to Abbasabad is one of the most attractive roads in Iran. If you are interested in forested and mountainous areas, visit Khoshkedaran National Park, Mazichal Forest in Abbasabad, or Dehchal Cave located within the Dehchal Forest.
However, most Iranian tourists know Abbasabad on the map of northern Iran because of its famous lake. In the middle of this lake, there is a historical structure from the Safavid era that has submerged underwater and occasionally emerged from the water. The Garden beside the Lake is registered on the UNESCO World Heritage List.
Access route: From Tehran, take the Haraz Road and then the Amol Road. Follow the Babol Road, Qaem Shahr, Sari, and Behshahr. Before reaching Behshahr, enter Hashemi Nejad Boulevard, then Imam Reza Boulevard, and finally enter Abbasabad Road. To reach the lake, you should pass the Qasr Restaurant on the same road, and at the right-side exit, head towards Abbasabad Lake.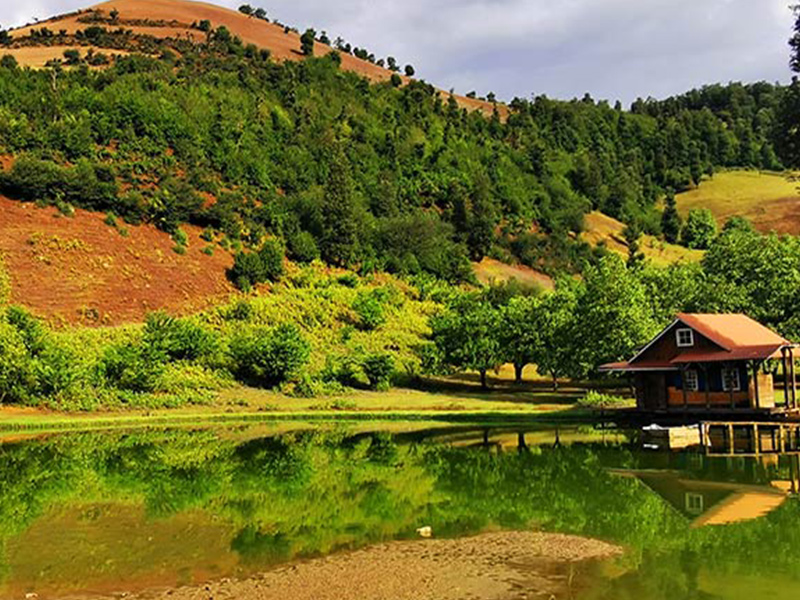 Qaem Shahr
Among the most beautiful northern cities of Iran, Qaem Shahr is a must-visit. Iranian tourists choose this city to explore the best regions in northern Iran. When you visit Qaem Shahr, not only can you see the city itself, but also its surrounding attractions such as the protected forest area of Khibous, Zamzam Dam, Gerdakoo Ancient Hill, Kutna Forest, Hezaroon Mineral Spring, Telar Forest Park, Golpol Lake. This area is located 20 kilometers from Sari.
Address and access route: You can reach this city from the Haraz or Firuzkuh roads from Tehran.
Filband Recreational Village
Filband Recreational Village is one of the most picturesque and best regions in the north. If you visit it once, you will create an unforgettable memory for yourself. This beautiful mountain village is also famous for its perpetual ocean of clouds. When you arrive, you will find yourself amid a sky filled with clouds, and as far as the eye can see, fog surrounds you. This village is considered one of the most beautiful villages in Iran and has a very cool and pleasant climate even in the warm seasons. Filband Recreational Village is a small and sparsely populated village. If you plan to visit this area in the cold seasons, you should know that the village is very cold and snowy in winter, and due to the extreme cold, many villagers leave it, turning the village into a secluded place.
Filband can be considered one of the counties of Babol, and to access this tourist village, you need to take the Hazar road and then the Filband side road. After passing through winding and twisty routes, you will reach Filband Village.
Ramsar
Ramsar is one of The most beautiful northern cities of Iran, located in the western part of Mazandaran province. It is full of beautiful and unique attractions that can captivate any traveler. In this city, make sure to visit Javaherdeh Village, Markouh Castle, Ramsar Cable Car, Ramsar Marble Palace, Safaroud Forest Park, Ghasemasar Alpine Area, Sadat Mahalleh Hot Springs, Dalkhani Forest, Yaghi Luka Cave, and Mejran Dam.
Access Route: Accessing Ramsar city is easily possible via the Karaj and Chalus roads. This city, along with its surrounding attractions such as Dalkhani Forest, attracts many tourists.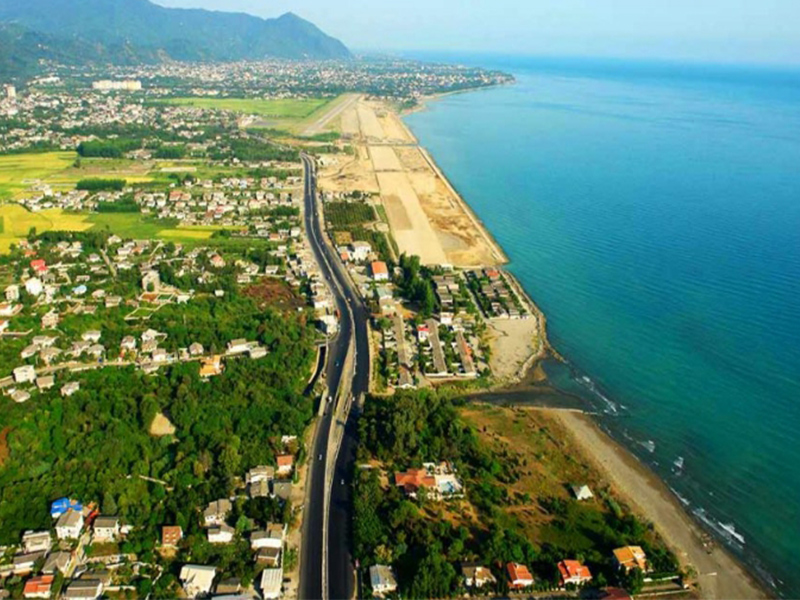 Kelardasht
Although this mountainous region is not located by the sea, it has a vast lake called Valesht Lake. Kelardasht Plain is surrounded by Mount Takht-e-Soleyman and the cities of Abbasabad, Kojur, Chalus, and the Alborz Mountains. The lake in this area is called Valesht, and it is excellent for fishing, swimming, or boating. If you are not skilled in swimming, avoid entering the lake.
The route and road to Kelardasht are also very attractive and dreamy. In the best areas of the north and Kelardasht, remember the winding roads surrounded by forest trees on both sides. Kelardasht is located in the western part of Mazandaran, in the heart of the Alborz mountain range. With its 4,000-year-old history and snow-capped mountains, along with pristine and natural forests below, it has become one of the best recreational areas in the northern part of the country.
Access Route: To reach this area, once you have traveled the Chalus road, you will reach the city of Marzanabad. Continue on the dual carriageway between the sea and Chalus and the forest until you reach Kelardasht.
Neka City
Neka City is one of the most beautiful northern cities of Iran located in Mazandaran province, which offers a variety of attractions for travelers. Some of the notable attractions to visit in Neka include Gomishan Neka Cave, Ghazmishan Mineral Springs, Dezdeh Waterfall, and Narenj Bagh Historical Hill Park, along with the surrounding villages.
Access Route: If you are traveling from Tehran towards the north, you need to reach Sari. From Sari, take the road to Behshahr, and before reaching Behshahr, you will arrive in Neka.
Fuman City
Fuman City is one of The most beautiful northern cities of Iran that has become one of the best destinations in the northern part of our country due to its unique attractions. Fuman Castle is a testament to this fact. It is a castle located amidst the forests of Fuman, showcasing the history and fortification methods of this region. Other attractions in this city include Fuman Park, the picturesque and farm-filled village of Fusheh, Khun Fusheh Cave, Sabz Ghaba Shrine, the protected area of Gasht-e Rudkhan and Siah Mazgi, and Ali Zakhouni Mineral Springs and Zemzemeh.
Access Route: If you plan to travel to Fuman, you should take the Chalus Road or the Qazvin Road towards Rasht. From Rasht, continue on Highway 22 towards Kalasham, Bazaar Jomeh, and ultimately Fuman.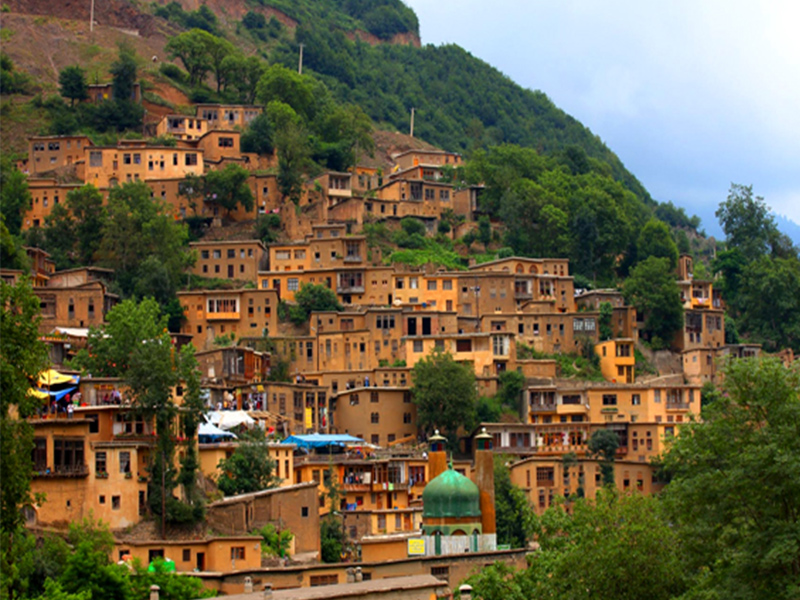 Masouleh
Masouleh is one of the most famous stepped villages in Iran, known for its unique architecture and historical significance dating back to the Zand era. We recommend visiting Masouleh for its handicrafts and eco-lodges. Masouleh is located in the southern part of Gilan province, just 36 kilometers away from Fuman. The nearby city of Masouvan provides services to the village. Here, the rooftop of one house becomes the courtyard of the house above it.
Access Route: Masouleh is one of the villages in the Fuman district of Gilan. Therefore, you need to first head towards Fuman. From Fuman, it takes about an hour to reach Masouleh by car.
Amol
Amol is one of the most beautiful, tourist-friendly, and best regions in the north for Iranian families to travel to, thanks to its incredible attractions. If we were to list the attractions of this trip for you, we would need to continue. However, if you enter this city by car, be sure to visit the traditional bazaar of Amol, Shah Neshin Gurj Castle, the historical Mil Imam Tower, the old structure of Abdul Ali Sofi, Zarbijar Wetland, Siah Tash Waterfall. The forests of Amol are very famous, and numerous tour packages are offered for these areas.
Address: mazandaran Province, Amol County, in the eastern part of the province.
Bandar Torkaman
Bandar Torkaman, also known as Bandar Shah, is one of the most beautiful northern cities of Iran located in Golestan Province. This Turkmen-inhabited region is famous not only for the culture and customs of its Turkmen people but also for its surrounding attractions such as Ashuradeh Island, Torkaman Port, traditional bazaars filled with handicrafts, the village of Gara Ghashli, and its famous horse racing competitions. This city is one of the best areas in the north for travel and exploration.
Accessibility: To reach Bandar Torkaman from Tehran, you should take the Behshahr Road and ultimately enter Bandar Torkaman from Bandar Gaz.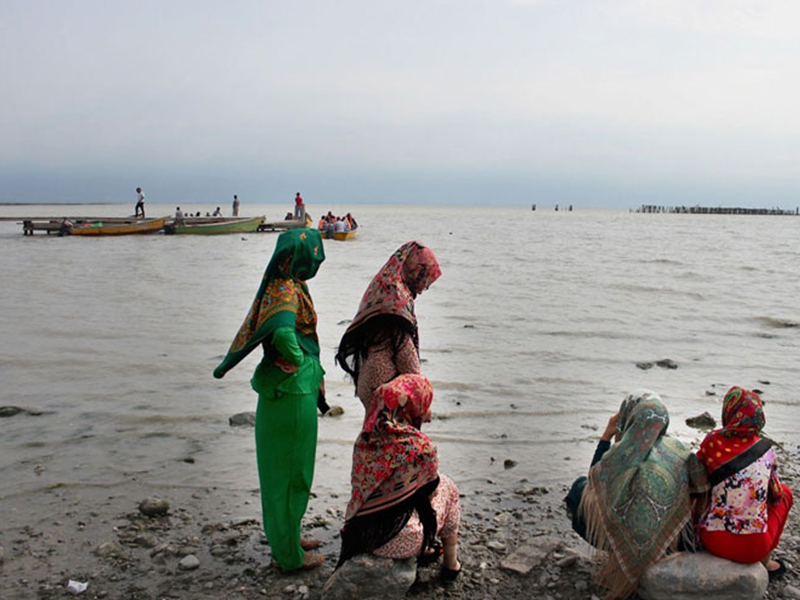 Conclusion
The most beautiful northern cities of Iran are not limited to a few locations, and many cities and villages in this region are incredibly lush and worth visiting, providing an ideal environment for travel and rejuvenation. Coastal cities in Iran also offer numerous recreational facilities, which we have mentioned in this guide. You can use the above list to include more attractions in your travel itinerary and explore a variety of places during your trip. Additionally, you have the opportunity to stay connected with Eligasht for more information about other attractions in Iranian cities and other countries around the world.
Frequently Asked Questions
Where should we visit in Rasht city?
Rasht's City Hall Square is always lively and bustling, where you can enjoy delicious local snacks and pleasant teas while soaking in the vibrant atmosphere. One of the main attractions of City Hall Square is the kebab stalls and ice cream shops that are highly popular among locals and tourists alike.
Where is the Anzali Free Zone located?
Anzali Free Zone is situated between Rasht and Anzali on the main road. It features two grand and magnificent shopping malls named Caspian Mall and North Star, which house a variety of stores. Furthermore, a large water park equipped with an aquarium, a bird lake, and a beach park are among the other attractions in this area, offering an unforgettable experience for visitors.