Public transportation in Tabriz is an essential aspect of the city's infrastructure, providing residents and visitors with affordable and convenient ways to navigate the city. Tabriz offers a range of public transportation options, including taxis, buses, BRT buses, and metro. Each mode of transportation has its unique advantages, allowing passengers to choose the option that best suits their needs and preferences. Whether you're a tourist exploring the city's many attractions or local commuting to work or school, Tabriz's public transportation system offers a reliable and efficient way to get around. In this article from Eligasht Tourism Magazine, we review everything about public transportation in Tabriz. We provide useful information about Tabriz Metro and familiarize you with its various passenger terminals. We also talk about bus lines, taxis, the international airport, and Tabriz railway station. Stay with us.
Book Iran Air flights from London to Tehran  and Tehran to London with Eligasht UK:

Public Transportation in Tabriz with Metro
Line 1 of Tabriz Metro is the only active line in the city, which is 17.2 kilometers long and has 18 stations. This line starts from El Goli and ends at Shahrak-e Noor Laleh. However, three stations of this line are still not operational, and three other stations are also operating in a limited way. In the future, Tabriz is expected to have 5 metro lines. Public transportation in Tabriz is currently possible with the metro.
The most important stations of Tabriz Metro Line 1 are El Goli Station, 29 Bahman Station, University Station, Abresan Station, Sa'at Square Station, and Kohan Square Station.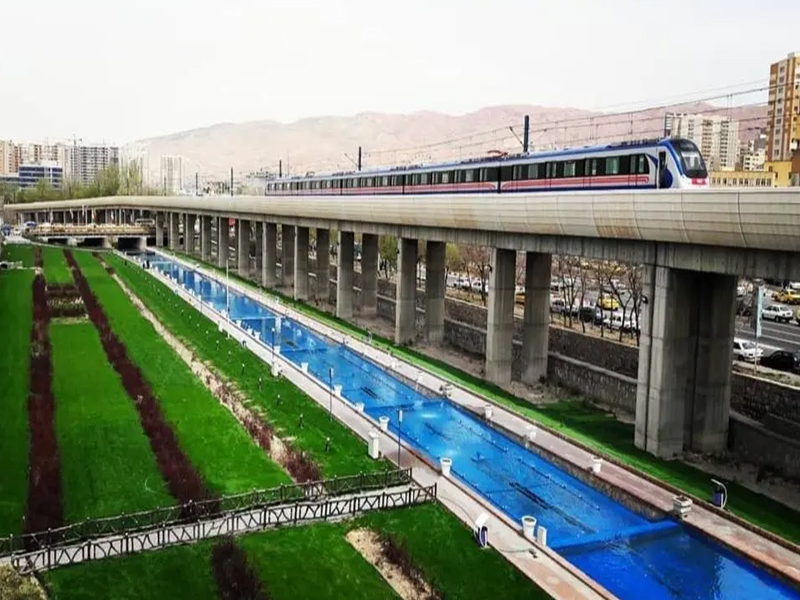 Public Transportation in Tabriz with Taxis
Taxis in Tabriz are one of the best ways to travel around the city and for public transportation in Tabriz. Various taxis in Tabriz go to all parts of the city. For example, taxis special for terminals, airports, and railways, online taxis, and service taxis that quickly and comfortably transport passengers. Taxis in Tabriz are usually yellow and have a taxi sign on the roof. They are also required to have a meter, which calculates the fare based on the distance traveled.
The fares for Tabriz taxis are generally reasonable, and passengers can pay in cash. However, it's important to note that the fares can vary depending on the time of day and the traffic conditions. It's also common for taxi drivers to negotiate the fare in advance, especially for longer trips or trips outside the city.
In addition to traditional taxis, there are also private taxi companies that offer more comfortable and luxurious vehicles for a slightly higher fare. These companies can be booked in advance through their websites or by phone.
taxis are a convenient and affordable way to get around Tabriz, especially for short trips or trips outside of the city center.
Public Transportation in Tabriz with City Buses
Tabriz buses are divided into two categories: rapid transit buses (BRT) and linear buses. BRT buses have four lines that pass through important squares and intersections of the city. Linear buses have about 75 lines, some of which are government-owned and some private. To board these buses, you must have an electronic card and you cannot pay in cash. The Tabriz BRT bus lines are:
Railway Square Line to Basij Square
Abrasan Intersection Line to Shariati Intersection
Railway Square Line to Cable Bridge
Azarbaijan Square Line to Nader Intersection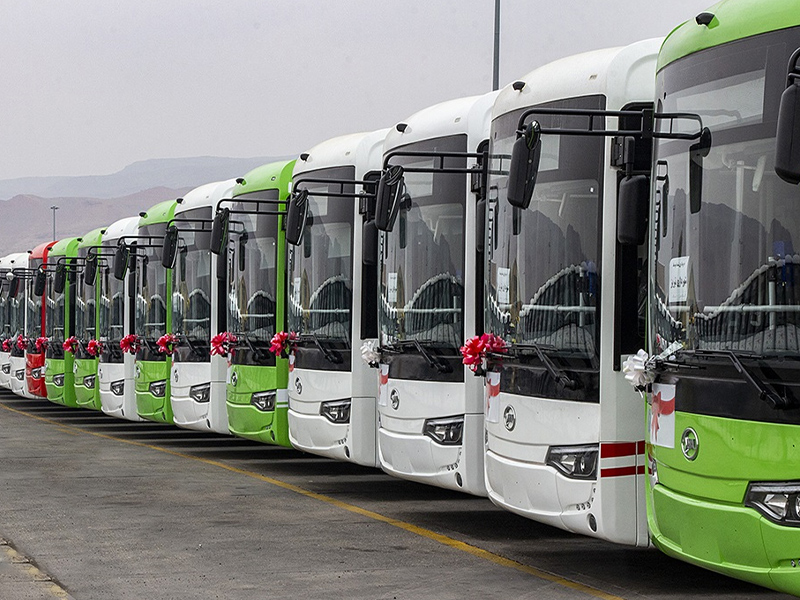 Everything about the Traffic Plan in Tabriz
Tabriz is one of the most populous and traffic-congested cities in Iran, facing many challenges in the public transportation sector. To manage and control traffic in this city, the traffic plan or the even-odd plan has been implemented since 2017. This plan is designed to reduce air pollution, increase the efficiency of public transportation in Tabriz, and create a suitable space for tourists in the historical market area of Tabriz.
Related post

The best restaurants in Tabriz
Traveling to Tabriz, a city with a deep history and rich culture
Tabriz Traffic Plan Area
The Tabriz Traffic Plan is implemented from Chai Konar and Qari Bridge to the Khaghanis intersection, from Khaghanis to the Clock Square, from the Clock Square to the Mosque direction, Shariati, Shariati Square, and Bagh-e-Golestan towards Palestine and again to Chai Konar from the north. This area includes the historic market of Tabriz, which is one of the tourist attractions of this city. With the implementation of the traffic plan, a more suitable and quieter space has been provided for visiting the market.
Tabriz Traffic Plan Schedule
According to the decision of the Provincial Traffic Coordination Council, the Tabriz Traffic Plan is implemented twice a day. In the mornings from 9 am to 2 pm and the afternoons from 4 pm to 8 pm. During these hours, private cars must regulate their movement in the plan area according to their license plate numbers (even or odd). On Fridays and official holidays, the plan is inactive.
Tabriz International Airport and Access Roads
Tabriz International Airport, also known as Shahid Madani Airport, is one of the oldest and busiest airports in Iran and is considered one of the four open-sky airports in the country. This airport is also a destination for sending pilgrims to Saudi Arabia. To access more information about the airport and the latest incoming and outgoing flights, you can use the airport website.
Passengers and visitors can use taxis, special company vehicles, and the special airport-bazaar Tabriz bus route (street route) to travel to different parts of Tabriz from the airport. Airport taxis are also available for service 24 hours a day.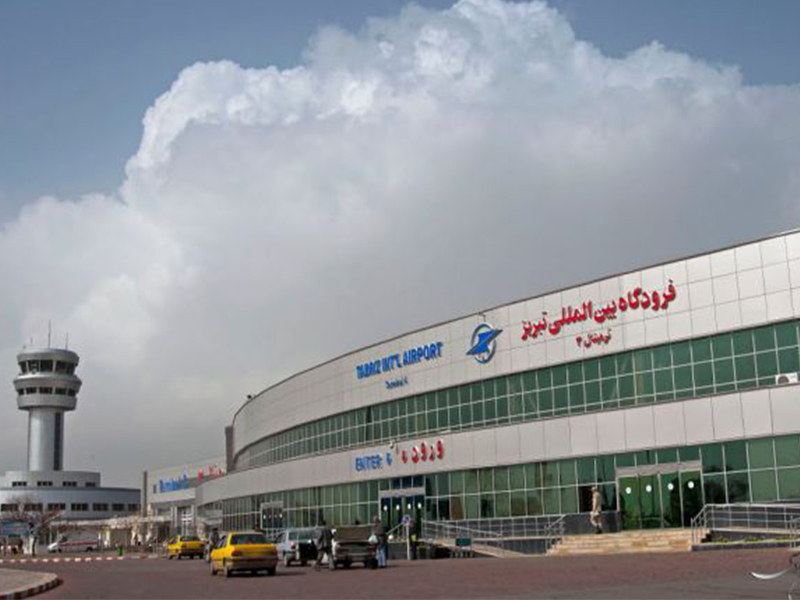 Introduction to Tabriz Railway Station
The Tabriz Railway Station is one of the old and most important railway stations in Iran, which is connected to domestic and foreign cities such as Mashhad, Tehran, Maragheh, Karaj, Jolfa, Qazvin, and Van, Turkey. Address: Tabriz, 22 Bahman Boulevard, at the end of the railway street.
Access to different parts of Tabriz by Tabriz Railway Station: In addition to taxis and reputable agencies operating at Tabriz railway station, you can take the express bus line to your destination in the city. Just go to the Railway Square, which is five minutes away from the railway station and the starting point of the express line. Access to Tabriz Railway Station by public transportation in Tabriz is very easy.
Tabriz Bus Terminals
– Central Bus Terminal of Tabriz: If you want to travel to other cities in Iran, you can use the Central Terminal of Tabriz. This terminal is located near the Olympic Village and the Tehran-Tabriz freeway. Its exact location is Abureyhan Square and Manzarieh Street. You can easily reach this terminal using public transportation in Tabriz.
– Northwest Bus Terminal of Tabriz: If you want to travel to northern cities of Azerbaijan provinces, you can use the Northwest Terminal of Tabriz. This terminal is located west of Tabriz, near Azerbaijan Square and Tabriz International Airport. Its exact address is Pasdaran Highway and Azerbaijan Square. Access roads to this terminal are available by using public and private transportation in Tabriz.
Summary of Public Transportation in Tabriz for Tourists
Public transportation in Tabriz includes taxis, buses, BRT buses, and metro. Taxis in Tabriz are usually yellow and their fare is paid in cash. The Qonqa app also provides online taxi services. Tabriz buses have 75 routes, some of which operate as BRT buses. Bus fares are paid with an electronic ticket card. The Tabriz metro currently has only one active line from Elgoli to Shahrak-e Noor. The traffic plan, also known as the even-odd plan, is also implemented in the historical market area of Tabriz. If you plan to travel to Tabriz, by reading this article Eligasht, you can access information about public transportation in Tabriz and make good use of these facilities during your stay in this city.