Mashhad markets are one of the largest markets in Iran, which contains various types of luxury markets, modern commercial complexes, and traditional markets. When traveling to this city, in addition to visiting the holy shrine of Imam Reza, you can go to the Mashhad Markets and buy some items as souvenirs. In this article from Eligasht, we intend to introduce Mashhad markets, from shopping centers to traditional markets. If you are planning to travel to Mashhad, we suggest that you stay with us by reading this article until the end.
Book Iran Air flights from London to Tehran  and Tehran to London with Eligasht UK:

Almase Shargh Mashhad complex
Almase Shargh complex is one of the most luxurious Mashhad markets, which is built with modern and Islamic architecture on 6 floors, and in addition to 1500 commercial units, it has a restaurant, fast food, coffee shop, multi-level parking, prayer hall, meeting hall.
All kinds of household appliances, brand clothes, bags and shoes, computers, and mobile phones, handicrafts, etc. are sold in this complex. "Wonderland Amusement Park" is also located in this place and offers games such as simulators, computer game consoles, bowling, billiards, and darts. It also has a 6D cinema, photography room, make-up room, children's creativity workshop, and buffet. Almase Shargh Mashhad complex is about 20 minutes away from the shrine by car.
Address of Almase Shargh Business Complex: Mashhad, at the end of Khayam North Boulevard, Almase Shargh Tourism Business Complex
Related posts:
Everything about Mashhad international airport and ways to access it
Introducing the best restaurants in Mashhad

Armitage shopping center of Mashhad
Armitage Golshan shopping center is among the list of luxury Mashhad markets, which has three entrances from Golshan and Hafte Tir streets. If you are looking to buy from a hypermarket, electronic appliances, kitchen appliances, coffee shop, and sleeping goods, go to this place; A Mellat Bank branch is also active there.
Go to the ground floor of Armitage Mall to buy clothes, perfumes, watches, glasses, and jewelry. The first floor is also a place for selling cosmetics, gold and jewelry, clothes, and leather products, and the second floor is dedicated to selling furniture, interior decoration, and home decorations.
The third floor is the children's and youth section, which has Karaland business city, clothes, toys, sleeping goods, and a children's cafe. Besides shopping, you can take advantage of other facilities of Armitage Mashhad shopping center, including the food court, coffee shop, and tower restaurants.
Address of Mashhad Armitage shopping center: Mashhad, corner of Hafte Tir 8, Golshan St., Armitage shopping center.
Vesal Mashhad complex
Vesal complex has been established on 6 floors and 400 business units, and most of its units are specialized in selling furniture and wooden accessories. The first to the fourth floor of this shopping center is a place to sell all kinds of classic and modern furniture dining tables and other wooden necessities. On other floors, all kinds of clothes, bags and shoes, cosmetics, dried fruits, souvenirs, perfumes, etc. are sold. A hypermarket, musical fountain, scientific and entertainment complex of Professor Bazima, multi-floor parking, parking for heavy cars, restaurant, prayer room, and panoramic elevator are among the other facilities of this shopping center, which has a significant share in Mashhad markets.
Address of Vesal Complex Mashhad: Mashhad, Khayyam North Blvd., Sepad Tourism Zone, Baharestan Blvd., Baharestan 6, Vesal Shopping Center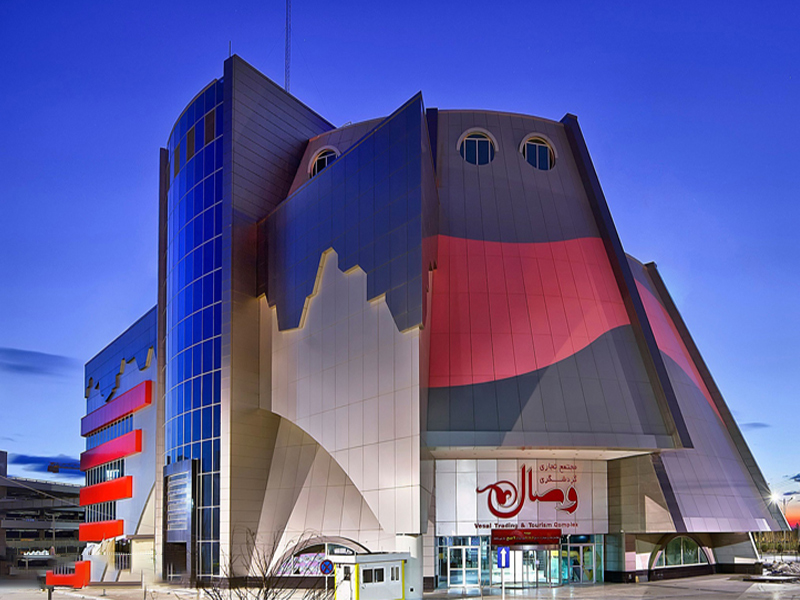 Proma Mashhad shopping center
This complex has four floors and is the first shopping center on Ferdowsi Boulevard, which has 250 commercial units. In Mashhad's Proma shopping center, there is a complete collection of all kinds of goods on each floor so that travelers and guests can find and buy the things they need in a short time.
Proma shopping center is a place to sell all kinds of clothes, including bags and shoes, men's, women's, and children's clothes, evening dresses, comfortable clothes, all kinds of perfumes and colognes, all kinds of watches, rhinestones, gifts, etc.
In the supermarket of Proma shopping center, you can also buy all kinds of food, including bread, sweets, dried fruits, proteins, dairy products, fruits, etc. The third floor also has an indoor playground for children and teenagers, along with a bowling and billiard hall. Other facilities of this complex include a coffee shop and fast food, parking lot, book store, prayer room, ablution room, etc.
Address of Proma Mashhad Shopping Center: Mashhad, Ferdowsi Blvd., Janbaz Square, Proma Shopping Center
Mashhad Jannat Bazaar
Clothing is one of the most important products offered in Mashhad and other cities, and it always has a hot and exciting market. Jannat Bazaar of Mashhad is seen as one of the main pillars of the Mashhad market in the field of supply and sale of high-quality clothes and authentic goods, including children's, women's, and men's clothes, bag and shoe exchange, etc.
Address of Mashhad Jannat Bazaar: Mashhad, Chamran Street, not reaching Saadi Square, Jannat Street, Jannat Bazaar
Mashhad Alton Commercial Tower
Alton Tower is one of the newly established Mashhad markets, which has 25 floors, but only three floors are for commercial units, and it is a place to sell all kinds of bags and shoes, especially leather bags and shoes from reputable brands. Household appliances, audio, and video devices, and clothes are also among the other goods that are offered in Alton Tower.
This tower is famous for providing luxury goods at reasonable prices. On the fourth floor of Alton Tower, the famous Pesarane Karim restaurant is located, which is a traditional restaurant and has a great reputation among the people of Mashhad. The Hyper Family chain store is also located on the first negative floor, and it has a children's play area and a variety of food and souvenir stalls, including sweets, dairy products, dry fruits, and meat. Alton coffee shop is also on the same floor. Multi-floor parking, restrooms, escalators, and four glass elevators are other facilities of Alton Tower.
Address of Mashhad Alton Tower: Mashhad, Daneshgah Boulevard, between 22 and 23 University, Alton Commercial Tower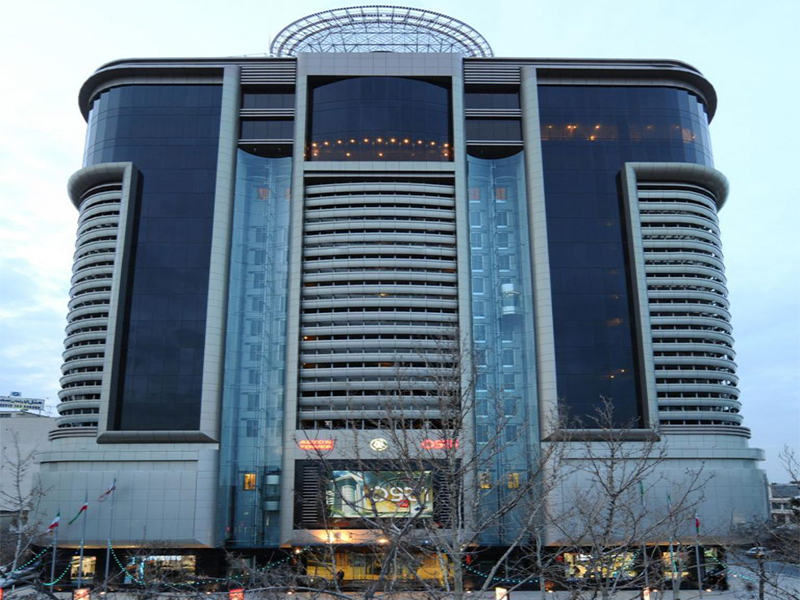 Mashhad Kian Center
This complex consists of two shopping complexes named Kian Center 1 and Kian Center 2. This complex has a large indoor playground, food court, and hypermarket. Among the goods that are sold in Kian Center Complex 1 and 2 are seasonal clothes, children's clothes, bags and shoes, perfumes and colognes, cosmetics, kitchen appliances, rhinestones, etc.
Lego City has 80 interesting games, including bowling, billiards, seven-dimensional cinema, sledding, spinning chocolate, video games, etc. Kian Center hypermarket also has protein, fruit, fancy bakery, clothing, and home appliances stalls and forms one of the most important pillars of the Mashhad market.
Address of Mashhad Kian Center commercial complex: Mashhad, Janbaz Blvd., the intersection of Shahid Faramarz Abbasi Blvd., Kian Center 2 commercial complex
Molavi market of Mashhad
This market contains traditional and modern centers and each of them has a special and unique feature. Molavi Bazaar is also a good place to buy work supplies and accessories. Sewing tools and equipment, stationery, toys, underwear, and socks are offered at reasonable prices in this place. Its cosmetics stalls are also known for their low prices and are suitable for those who want to buy cheap cosmetics or buy them in bulk and sell them in other cities.
Address of Mashhad Molavi Bazar: Mosalla Boulevard, Molavi Bazaar, Mashhad
Mashhad Reza Bazaar
Reza Bazaar is one of the traditional Mashhad markets, which is also known as one of the busiest and most popular parts of Mashhad. On the first floor of Reza Bazaar, you can buy any kind of souvenirs you want, including agate, turquoise, and silver rings, seals, rugs, rosaries, perfumes, saffron, plants, spices, etc., which are also offered with high quality. On the second floor, you can also see small workshops for ring making, turquoise carving, handicrafts, gilding, and embroidery.
Address of Reza bazaar in Mashhad: southeast side of Beit ol-Maghadas square (Falake Ab), Reza market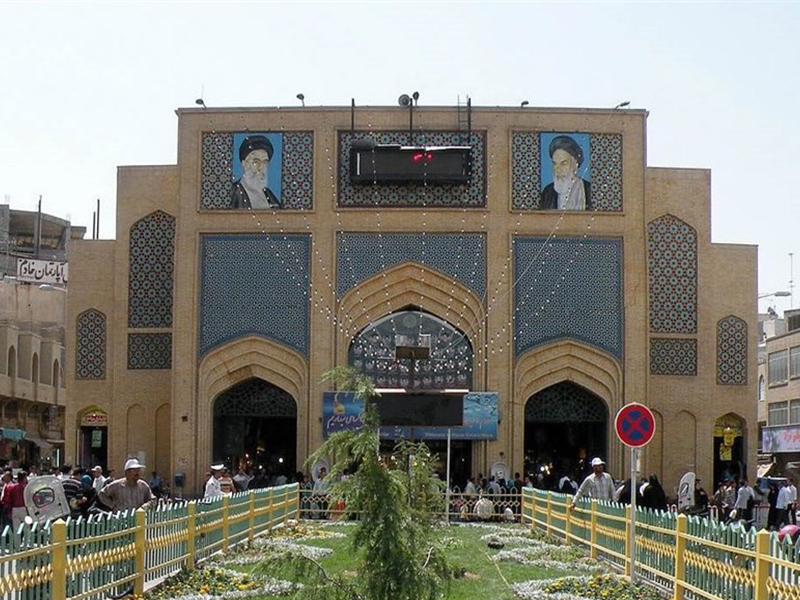 Amin market of Mashhad
If you are looking for a cheap and suitable market in Mashhad, you can go to Amin Market. Mashhad markets are so wide that they can satisfy the needs of travelers to buy any kind of goods with different prices and qualities. This market is also one of the markets near Imam Reza and offers goods such as toys, blankets, porcelain dishes, all kinds of clothes, and food at low and affordable prices.
Address of Amin Bazaar, Mashhad: Mashhad, Haram exit towards Nawab Safavi St., Amin Bazaar
Arman Mashhad shopping center
The Arman shopping center is one of the most modern Mashhad markets, which is built on 13 floors. This commercial complex has a waterfall and large rocks, stone statues and tall palm trees, a stone cave, a playground for children and adults, a parking lot, and a food court, which have made this complex a place of entertainment and tourism. Artificial waterfalls and rocks designed in this shopping center along with greenery, elements, and professional lighting have created very beautiful visual effects. The restaurant of this complex is also located next to these artificial attractions.
Address of Arman Mashhad shopping center: Mashhad, Nawab Safavi St., near Vahdat, next to Soroush Hotel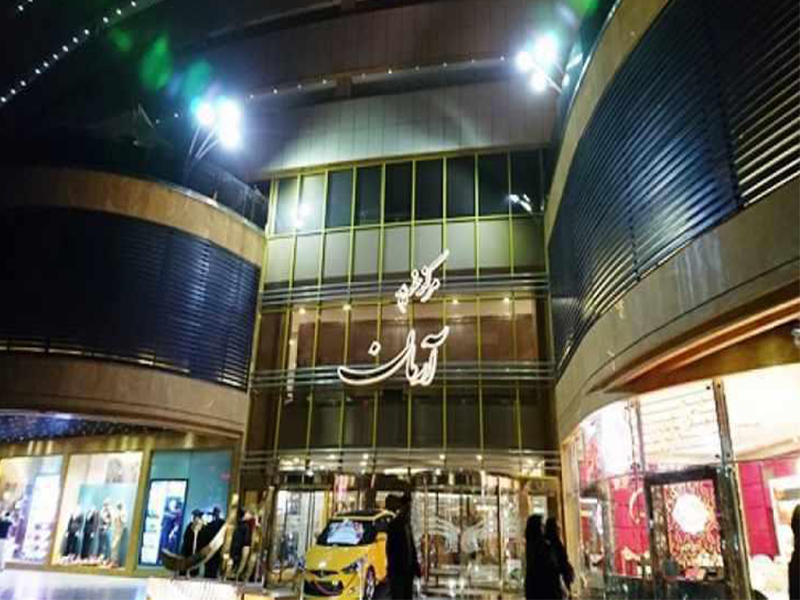 Ghadir market of Mashhad
Ghadir market is one of the closest markets to the Holy Shrine, which has a high variety of products and goods, price, and quality. Here you can buy all kinds of clothes, bags and shoes, shawls and scarves, ornamental stones, rhinestones, dry fruits, good saffron, and Mashhad souvenirs.
Address of Ghadir Bazaar, Mashhad: Mashhad, at the beginning of Shirazi St. (Holy Shrine, entrance to Sahne Ghadir), Ghadir Bazaar
Central Grand Bazaar of Mashhad
One of the traditional Mashhad markets is this large central market, which is built on four floors and is considered a good place to buy souvenirs. Many stores operate on the first and ground floors, but those who intend to make major purchases should go to the top floor. Saffron and rugs, turquoise and agate rings, sanitary and cosmetic items, all kinds of clothes, rhinestones, and carpets are among the items sold in Mashhad Central Bazaar. Don't forget that Mashhad Central Grand Bazaar has two phases one and two.
Address of Mashhad Central Grand Bazaar: Mashhad, Ayatollah Behjat St., Chahar Shohada, Mashhad Central Grand Bazaar
Sharghe Zist Shopping Center
One of the Mashhad markets, which is a good place to buy souvenirs, is called the Sharghe Zist shopping center. Here you can find the best types of saffron, dried fruits and nuts, candies, watches, rhinestones, agate rings, perfumes and colognes, clothes, bags and shoes, toys, children's and adult clothes, coats and scarves, all kinds of fabrics. It also has a traditional restaurant on the second floor that serves a variety of Iranian and Turkish dishes.
Address of Sharghe Zist shopping center in Mashhad: Mashhad, on the edge of Tabarsi Square (the northern side of the Holy Shrine), large complex of Sharghe Zist shopping center and hotel apartments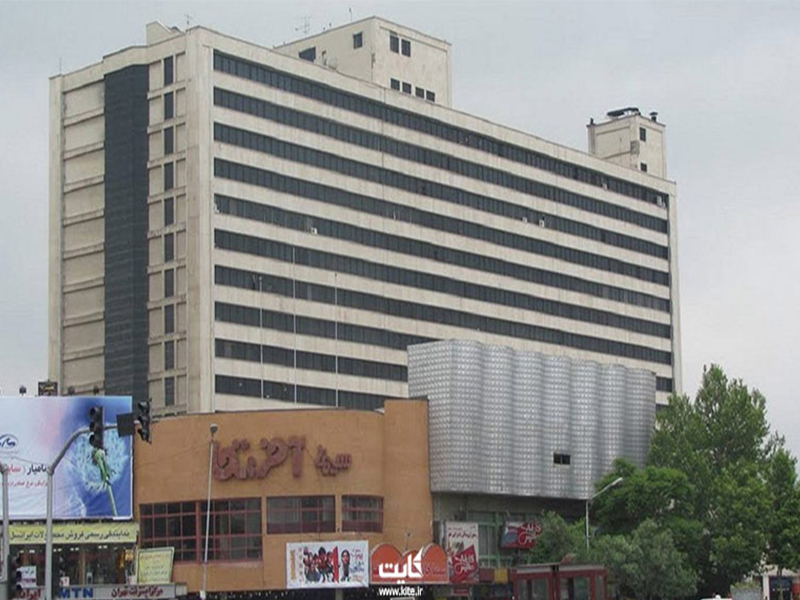 Aseman Mall
Aseman shopping center is the newest and most luxurious shopping center between Mashhad markets. A significant part of the business units of this shopping center is dedicated to selling all kinds of clothes; Aseman shopping center has an indoor amusement park, restaurant, and fast food, just like other luxury shopping centers in Mashhad.
Address of Aseman Shopping Center Mashhad: Mashhad, 17 Shahrivar Square, Aseman Shopping Center
Khurshid shopping center Mashhad
This shopping center is mostly active in the field of clothing and jewelry, however, other items such as cosmetics, perfume and cologne, souvenirs (saffron, barberry, candy), leather bags and shoes, and the like are also sold in this market. The Khurshid shopping center is located in one of the busiest parts of Mashhad market and includes facilities such as a children's playground and coffee shop.
Address of Khurshid Shopping Center Mashhad: Mashhad, Ahmadabad St., between Abuzar Ghafari Blvd and Reza Blvd.
Final words
In this article from Eligasht, we provided you with a complete list of the best Mashhad markets so that you can get ready to shop in the city of Mashhad. Mashhad is one of those cities that hosts a large number of travelers who choose this city for travel almost all year round. Mashhad markets can also be included in the list of places to see in the city; Because most of the tourists and pilgrims do not leave their trip to Mashhad without visiting luxury and new shopping centers as well as old and famous ones.