China is one of the largest countries on the planet, which has many cities in proportion to its size. This very large and vast land does not have only one special destination as a top city. There are in fact many destinations in China that are attractive for tourists and amazing to see. The best cities to visit in China come with a variety of large and small attractions.
What Are the Best Cities to Visit in China?
The best cities to visit in China are:

Hangzhou
Without further ado, Hangzhou is one of the most attractive and touristic cities in China. This is one of the best cities to visit in China from the point of view of many tourists. Hangzhou is located in the northern part of Hangzhou Bay and is the capital of Zhejiang Province. This city has a population of nearly 10 million people and has another local language besides Mandarin. The weather in this city is relatively humid and subtropical.
This Chinese city is full of tourist attractions. Hangzhou Song Dynasty Town, Gushan, Fei Lai Feng, Ping Hu Chiu Yue, Xixi National Park, Hefang Street, and many other attractions are among the must-sees in Hangzhou. The Hangzhou International Airport in the city handles the many incoming and outgoing flights from all over the world. On your trip to Hangzhou, don't miss the silk market and the Mixc Mall.
Zibo
Zibo is a beautiful and old city in the country and without a doubt one of the best cities to visit in China. This city, which is also known as the ceramic city, is one of the best markets in the world for buying and selling handicrafts and porcelain. Zibo was the center of the Chinese government for nearly 7 centuries, and this has had a great impact on its structure and the construction of its attractions. Did you know that there is a 2,600-year-old wall in this city? This huge wall, which is 600 km high, is known as the Great Wall of Qi and is considered one of the sights of this city.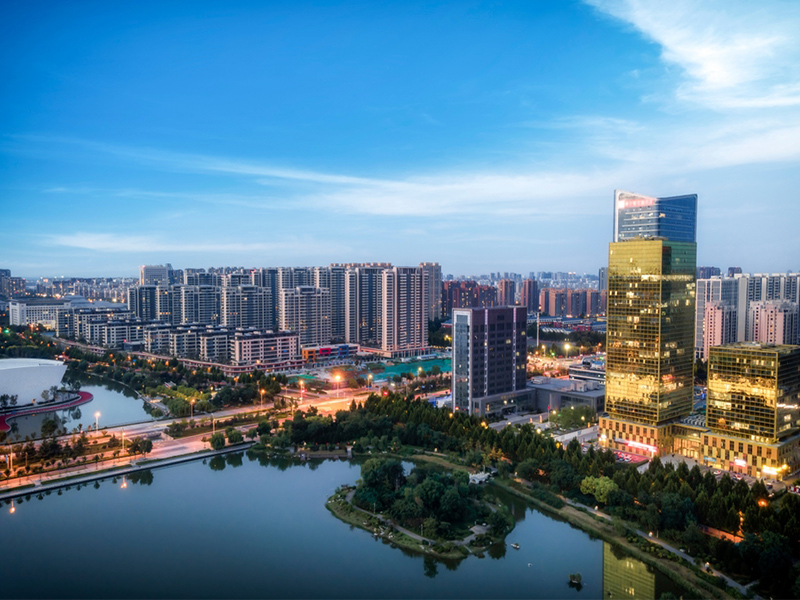 Beijing
Beijing is one of the most interesting and spectacular cities in China, which attracts a lot of tourists every year. this city is a very important city in terms of economy and politics.this city is not only one of the best cities to visit in China, but also one of the largest cities in the world. The population living in this city is currently close to 22 million people!
In terms of weather, has mild springs and hot summers. In terms of tourist attractions, Beijing is one of the most attractive cities in China to visit. The famous Forbidden City, the Great Wall of China, Tiananmen Square, the World Park, Shichahai, Marco Polo Bridge, and many other attractions are among the places to visit in the capital of China. there are countless markets and shopping malls available as well and International Airport receives many flights every day.
Related post:

The Top 15 Reasons to Visit China
Dos and Don'ts When Traveling in China in 2023
Shanghai
If we want to categorize the cities in terms of importance in China, Shanghai is at the top. It is both the second largest city in the world and one of the most important commercial ports both in China and the world. One of the reasons why Shanghai is known as one of the best cities to visit in China is the presence of historical attractions alongside the modern and attractive towers and buildings that have been built in this city. These seemingly contradictory features merge very well with each other in Shanghai.
The weather in Shanghai is moderate. As one of the most attractive tourist cities in China, Shanghai has famous attractions such as Pearl TV Tower, People's Square, Happy Valley Amusement Park, China Art Museum, Pudong, and many other different attractions. For shopping, you can go to famous shopping centers such as Grand Way and Hong Kong Plaza and hundreds of other shopping centers in this city.
Chengdu
One of the best cities to visit in China that you may not know much about is Chengdu. This city, which is also very big, has a population of nearly 15 million people. Like many other cities in China, Chengdu is a modern and advanced city whose attractions are equally new and interesting.
One of the most complete and abundant markets in the country is the Chengdu International Market. One of the other reasons that Chengdu has become one of the most famous and popular cities in China is that this city has been the capital of traditional Chinese medicine for centuries, and this has caused this city to attract many health tourists to the region as well.
Quanzhou
The is one of the best cities to visit in China. This big and spectacular city has so many historical attractions that apart from its economic importance, it is also one of the most attractive tourist cities in China. This city has a population of about 15 million people who live in a humid and subtropical climate of this city.
The international airport of this city is one of the largest airports in the world, and, most of the international flights to China are made through this place. If we skip the shopping center and markets of this city, attractions such as the Sacred Heart Cathedral, Canton Tower, Chimelong, International Circus, Paradise Park, and many other attractions of this city are all interesting and spectacular as well.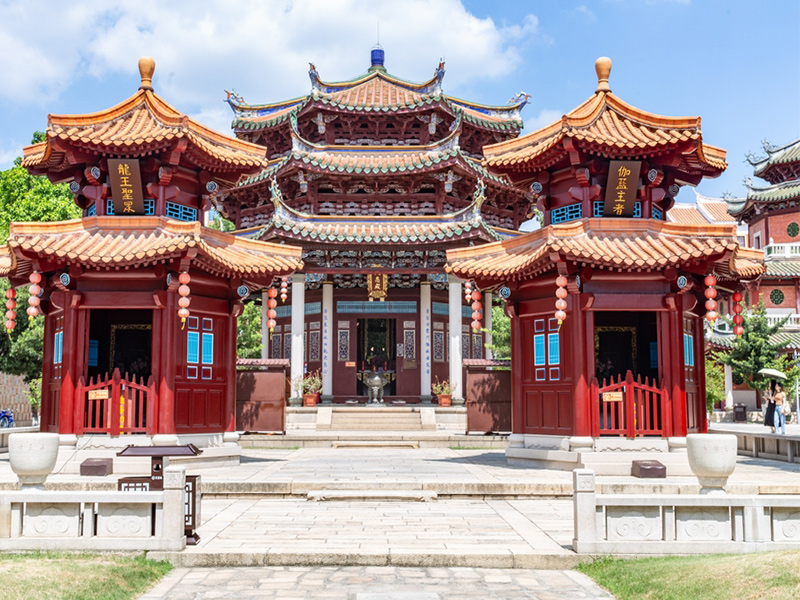 Foshan
Did you know that in the country of China and among all its various tourist attractions, its oldest city, which many people may not know of is Foshan? This city is the capital of Guangdong province and is one of the inheritors of three bronze statues. Foshan was very famous between the 9th and 13th centuries, but today it is overshadowed by cities such as Beijing and Shanghai. Foshan is one of the best cities to visit in China and is full of tourist attractions.
Lhasa
The capital of Tibet is the city of Lhasa, which is one of the best cities to visit in China and is highly attractive to visitors. This beautiful city is located in a mountainous environment in the Himalayas. Potala Palace which is an amazing building is the main sight of this city. Jokhang Palace is also very beautiful and is the most valuable Tibetan house present today. Various places of worship can also be seen in Lhasa, which is very different from other parts of China. Tibetan culture is very rich in this region.
Xi'an
Although there are many historical sites in Xi'an, it is very difficult to see them all. Xi'an, which is one of the best cities to visit in China, has ancient walls that protect it. These walls have been used to protect this city since the Ming Dynasty. In fact, seventy-three emperors who ruled for more than a thousand years during the 13 dynasties chose Xi'an as their capital. The city of Xi'an today is very influenced by modernity, but you can still find many historical sights.
Hong Kong
The city of Hong Kong, which is full of skyscrapers, is an extremely commercial area, but you can see a wonderful panoramic view of modern human life alongside fabulous nature there as well. The city of Hong Kong is a mixture of different cultures. The lively markets of this city have many fans too.
Guilin
There are pictures of famous Chinese mountains that you may have only seen in Chinese paintings or even postcards related to this country. These pictures go back to the beautiful scenery of Guilin, a city that is one of the most beautiful places in the world and one of the best cities to visit in China.
It has a lot to say and even famous people have said beautiful words about all the wonders of this area. This city is located about an hour away from Hong Kong by flight to the west.
Tianjin
The city of Tianjin is another important city of this country on our list, which is the center of manufacturing industries and a huge port in Bohai Bay. It is also a spectacular city due to its key location next to the Grand Canal and being at the junction of the Yellow and Yangtze Rivers. Its remarkable history is of great interest as well. This city ranks seventh among Chinese ports in terms of container arrivals and departures.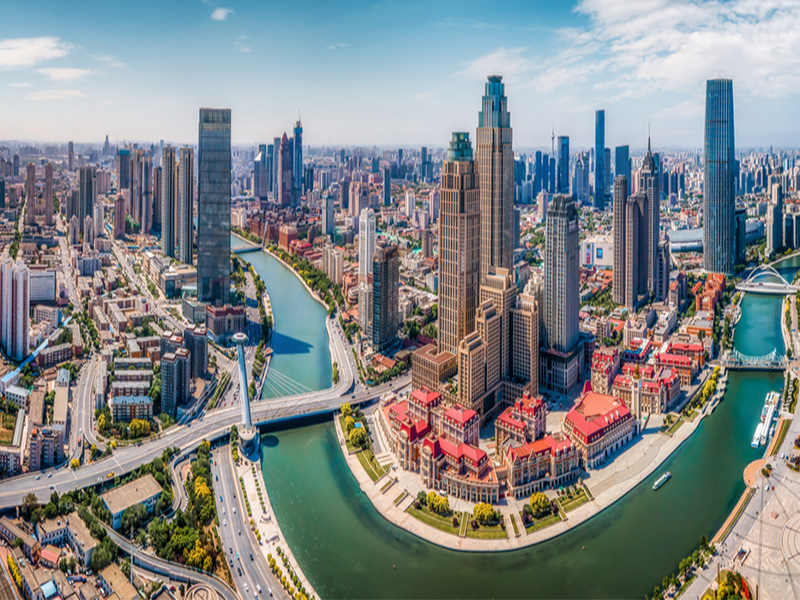 Shenzhen
The city of Shenzhen is one of the most important cities in the country and one of the best cities to visit in China. It is located in the province of Guangdong in the southeast of China and near Hong Kong. This city is an extremely large and important center for the country's manufacturing industry.
The city of Shenzhen has benefited from the success of its neighboring cities and won the title of the fourth city in China in terms of industrial output. This city also has the second tallest building in China.
Dongguan
The city of Dongguan is a large industrial city in the southeast of China and the Pearl River Delta, which is located between the cities of Guangzhou and Shenzhen and ranks fourth among Chinese cities in terms of exports. This city has grown amazingly in the last few decades. In this city, many local workers make electronic products.
Yangshuo
The small and beautiful town of Yangshuo on the banks of the Li River was once a backpacker's paradise. However, today it is better known and more tourists have discovered this beautiful part of China and travel to it. The presence of Karst mountains and caves around this city, especially on foggy mornings and watching fishermen fishing on their wooden boats in the morning, has created a peaceful and dreamy image. This city is a good place for cycling and boating as well.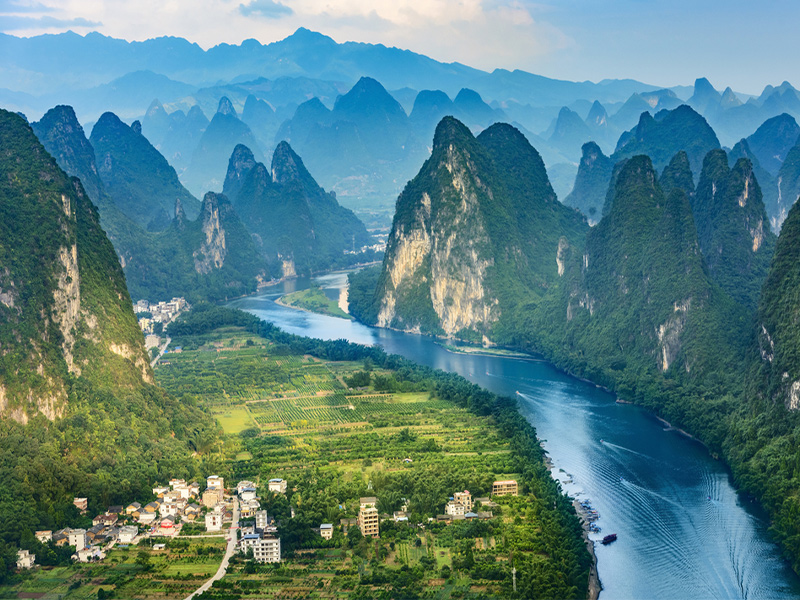 Lijiang Old Town
Lijiang Old Town is one of the most famous ancient cities in China. This old city shows the charm of the olden days very well. The water path that goes through this village has added to its peace. It is better to visit this small and quiet town early before the area is developed and becomes a new city.
Jiaju
If you don't have the opportunity to travel to Tibet, you can see the same atmosphere in the city of Jiaju, a village located in the Sichuan province that has a Tibetan style. This city is called the "Tibetan fairyland". Jiaju is also considered one of the most beautiful cities in China, which is located next to forested hills and has fantastic views, especially in spring when the trees bloom. The houses of this village are also built in a different style and the roofs of the houses are visible like a crown on the buildings.
Tongli
If you are staying in Shanghai, you can easily go to Tongli Town. This quiet place has many beautiful gardens and temples but despite the small size of the city, you will not be able to see them all in one day, so maybe it is better to spend more time in this city to take in all its beauty. In addition, you can go boating in the water channels inside the city and feel the peace.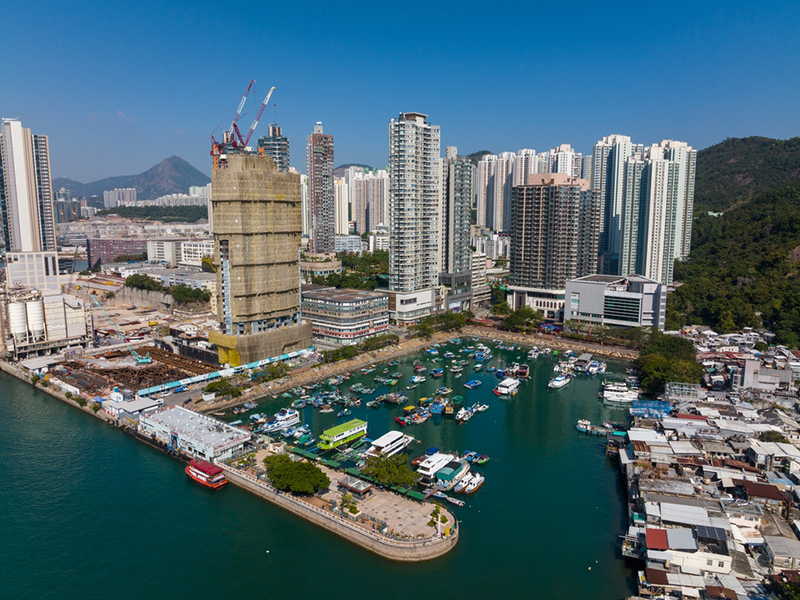 Wuyuan
Wuyuan is actually a rural village that is famous for its old architecture. In this village, you can still find well-preserved buildings from the Ming and Qing dynasties dating back 1,300 years. The houses are made of white stones and gray roofs, which shine well in the green environment of this area. The Wuyuan area is one of the most scenic spots in China. Spring is the best time to visit this village.
Final Word
China, the most populous country in the world, covers a vast territory with diverse people and climates. Each of these people lives in different cities with their own unique customs and ways of life. Based on this, different cities in China can display a rich variety of different cultures, from Chinese tradition to modernity, all of which live harmoniously side by side. The best places of worship, palaces, gardens, and also the best cities to visit in China are all part of the attractions of this fabulous country.