While Thailand has become one of the few favorite destinations of tourists from all over the world, there are still some people who are not aware that the tropical land of smiles has so much to offer. Here we will take a glance at the reason why you should visit Thailand.
1. The charm of Thai Food
One of the best parts of traveling to Thailand for a lot of people is food. The variety of foods from the most famous Thai dish, pad Thai, to different curries, seafood, soups, salads, and noodles makes sure that there will always be something to suit your taste.
As you travel in different parts of the country, you will see that the cuisine will vary, although the food is still as delicious as it used to be.
There is no difference if you are having the food in a restaurant or a street food center, the dishes are remarkably inexpensive.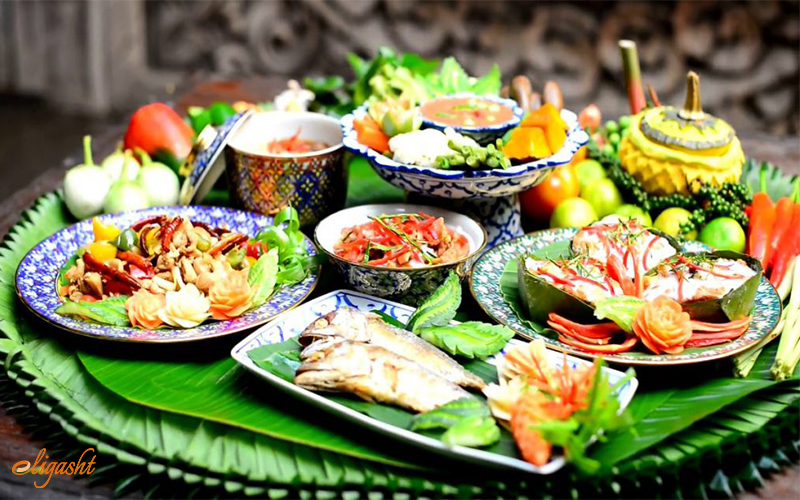 2. Prices
Prices in Thailand are unbelievably low. Hotels and guesthouses, transportation fares, food, and almost anything else is so much affordable that is incomparable with other destinations in the world. You can simply manage to have all three meals of a day with less than 15 USD.
These differences in costs made Thailand an ideal place to host both low-budget and luxurious travelers, as well as shopping-lovers looking for a bargain to hunt.
3. Festivals
With numerous festivals, it seems like Thailand is in love with them. They have different festivals all over the country which have one thing in common, they all are entertaining. Try to participate in one of them as you visit Thailand.
These festivals are usually based on the lunar calendar or religious traditions are a great experience for tourists to participate in them. Songkran (Water Festival), Phi Ta Khon (Ghost Festival), Yi Peng (Lantern Festival), Boon Bang Fai (Rocket Festival), Wing Kwai (Buffalo Racing Festival) are some of the most popular festivals in Thailand.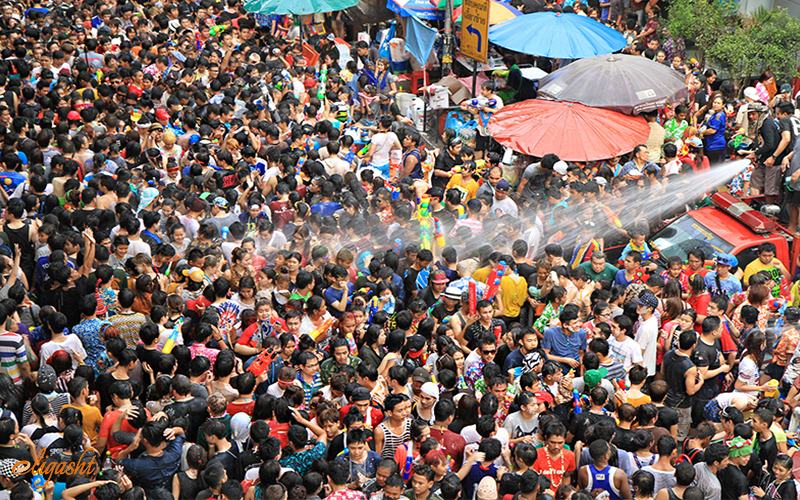 4. Temples
The statues of Buddha, which can be easily found almost everywhere, are not the only symbols of the predominant religion of Thailand in the country. The more artistic aspect of Buddhism is the colorful temples (Wats) with impressive architecture, different from each other as they belong to different dynasties and a different part of history. Fortunately with more than 40,000 temples across the country, in every part of the country you are, you can have a visit to a number of them.
Among the most famous temples of Thailand is Wat Pho in Bangkok (where you can find a 46 meter long, gold-covered statue called the Reclining Buddha), Sukhothai, Wat Phra Sri Sanphet and Wat Mahathat both in Ayutthaya, and Wat Phra That Doi Suthep in Chiang Mai.
5. Beaches
As the main reason for a lot of travelers to visit Thailand, it is obvious that it homes some of the best beaches in the world. Whether a part of the mainland or in one of the islands, weather which is rarely unclear, pure water almost everywhere, combined with some delicious seafood is all you need to have the best experience of your life in a tropical paradise.
Locals often hold festivals or have beach soccer matches at night, so the beaches will neither get empty nor boring.
6. Shopping
Thailand is a paradise for shopping, and that is a reason why numerous people travel to Thailand. With countless shopping malls as well as various local markets, everything can form luxurious antiques to secondhand items be easily found at a reasonable price. Although there are some famous shopping centers like Chatuchak in Bangkok and Chiang Mai's Night Bazaar, there are a lot more places to shop that brings an incomparable experience of shopping.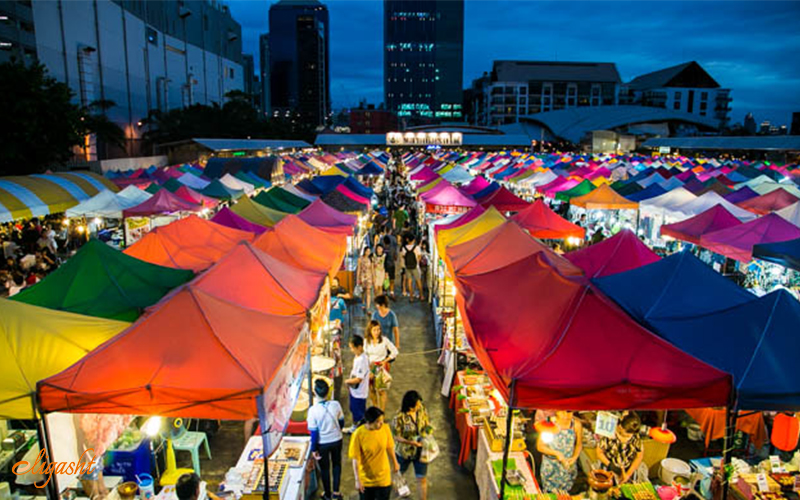 7. The Wildlife
Almost 4,000 kilograms of fruit as a gift to thank monkeys for bringing tourists, in the Pra Prang Sam Yot temple in Lopburi province show the magnificent role of the wildlife as an attraction for tourists.
With elephants in the King's Cup polo tournament, tigers and boars walking freely in Khao Yai National Park, and Monkey Beach on Koh Phi Phi filled with monkeys, Thailand homes a wide variety of animals.
In order to have an experience with elephants, instead of riding them which has led to a lot of abuse, it is better to help washing and to feed them in some places like Elephant Hills in Khao Sok.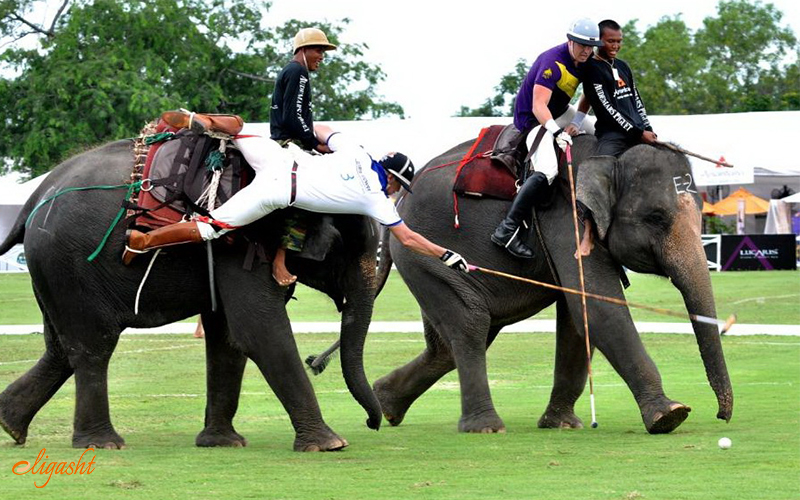 8. History and culture
Thailand is so rich in history that although it is being modernized at a quick pace, you still can notice clues on its ancient culture everywhere. There are countless ancient ruins remaining from Siamese, Khmer, Burmese, and local Thai kingdoms in cities like Sukhothai, and some arts like Thai traditional dancing and puppetry are still reflecting the history in their performances.
If you are fond of history and culture, Thailand can offer you numerous temples, palaces, and ancient ruins as well as lots of traditions and customs to help you enjoy your time there.
9.People
Meeting Thais is undoubtedly one of the best parts of the travel for those who visit Thailand. All people in Thailand have one thing in common, everyone there is smiling, and that is the reason why the country is known as "The Land of Smiles". Generally, Thais are kind to tourists, open, and friendly.
You probably will not meet an angry or worried Thai, as everything is tried to be solved peacefully. They believe that their fate has already been written so they enjoy their lives, smiling.
10. Tropical Jungles
Whether you are willing to try a piece of adventure as an explorer in nature or just looking for some time far from civilization, the tropical jungles of northern Thailand is the right place for you. Magnificent scenery together with astonishing wildlife has created an atmosphere that can be found nowhere else in the world. The best trekking paths can be found in Khao Yai Park and Khao Sok.
You also can spend time with various hill tribes in the mountainous northern and western parts of Thailand, to live an unrivaled experience. The most famous of these tribes are The Akha, The Lahu. The Mien or Yao, the Karen, the Hmong, the Lisu, and the Palaung.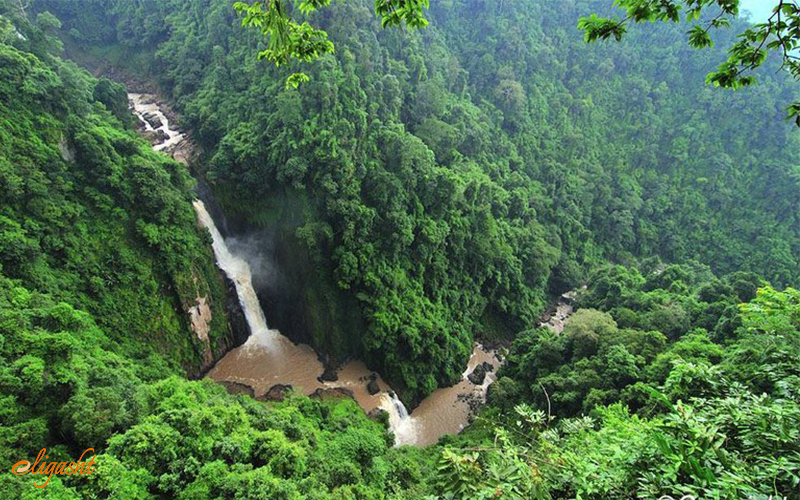 11. Nightlife
While you visit Thailand, you will find out that the country never sleeps. As the sun goes down, the beaches start to show more and more of their beauty. The local fairs and traditional festivals are fascinating.
Meanwhile, in the cities, local markets and restaurants are always there for the night owls to have their shares of the captivating nights of Thailand.
12. Weather
It is not strange that the sun always smiles in a country called the "land of smiles". Even if it is the middle of the monsoon season (which starts on June 15 and ends on September 30), the sun is not out of reach.
However, as a tropical land, the heavy rains of the monsoon season is inevitable, but they will come and leave quickly, so the days are mostly clear and suitable for spending your whole vacation in the beaches with no worries, although in this season Bangkok and northern Thailand are more favorable.
13. Nature
With that much of civilization, there is still space for nature and its beauty. High mountains, jungles with different animal species, and rivers filled with bamboo rafts are all just a part of the natural side of Thailand.
Make sure you visit sights like Pink Lake, which is unknown to most tourists, a lake filled with lilies in bloom that create a spectacular landscape by making the water look pink.
14. Restaurants
Fancy restaurants and crowded food markets offering almost anything are only counted as regulars in Thailand, while there are some restaurants offering treetop dining in the middle of a jungle. Imagine having a meal inside an enormous bird nest while you are 5 meters above the ground. It surely is a new definition of the restaurant.
It seems that besides colorful foods, even the place they serve food is different from all over the world. Make sure you spend enough time in restaurants and food markets while you visit Thailand so that you will experience the different world of Thai food.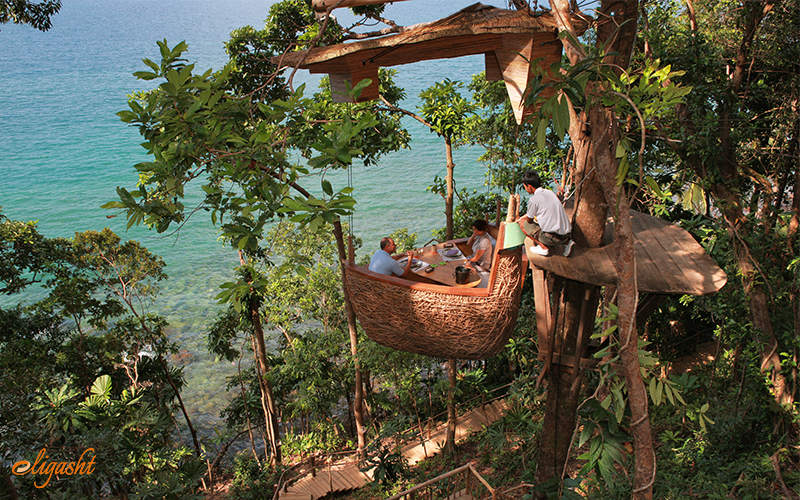 15. The Capital
With more than 13 percent of the country's population resided in, Bangkok has a lot to say, as a small replica of the whole of Thailand, with the same color and the same taste. It is said that if someone stays in the city for a while, they can never leave it, maybe this is the reason why the population of foreigners in the city is very high. While there are lots of good points about Bangkok, a lot of tourists who visit Thailand are not fond of it, as it is way too noisy, polluted, and crowded. However, the city is so attractive that everyone should have a visit to see the inner layers of it.
There is also a quieter rival of Bangkok, Chiang Mai, offering a more relaxing, slow-paced stay in northern Thailand with the same taste of culture and history.