As the warmth of summer is getting closer, the charming beaches where you can spend quality time is where every tourist dreams of. When it comes to choosing a beach, undoubtedly the tropical destinations are the first choice.
Whether a Caribbean island, or one in the Pacific Ocean, or another in Southeast Asia, tropical vacations offer some brilliant features you can scarcely find anywhere else in the world. Tremendous beaches, crystal clear seawater, ceaseless sunshine, and unforgettably unique landscape all make tropical vacations a fantastic package for travelers.
In this article, we will take a look at the best tropical destinations to travel in 2019.
Stay tuned with us.
Bora Bora
Arguably the most beautiful island on the planet. This piece of heaven on Earth is an ideal destination for those who are looking for a romantic destination to spend their honeymoon in.
Bora Bora home the worldly famous translucent lagoon painted in wonderful turquoise of the water, where you can watch fish and turtles swimming.  
With amazing scenery almost anywhere on the island, Bora Bora is among the tropical destinations everyone is dreaming to visit.
This beautiful island is distinctly French which means there is delicious cuisine, mainly seafood, waiting for you.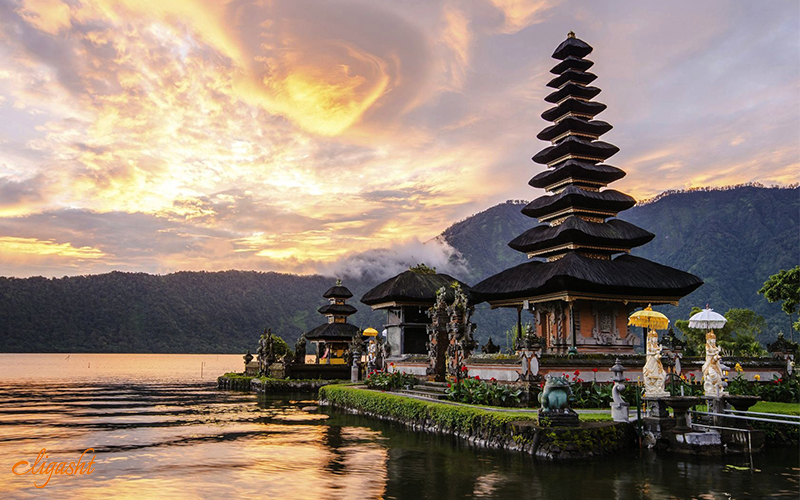 Bali
More than just a simply beautiful island, Bali has a remarkable spiritual side as well. Various temples and gentle people of Bali, in addition to the green color of trees and grasses, all make sure every tourist will have a calm, relaxing vacation in the mystical Bali.
On the other hand, there are busy beaches filled with people, shops, and restaurants, where you can help yourself with tasty southeastern dishes.
Neighbor island of Lombok is also close to Bali. A popular volcanic island, which although is less developed but is as amazing as Bali. Lombok is currently becoming a favorite island for couples to spend their honeymoon.
In the end, the fact that Bali is one of the cheapest tropical destinations in the world is something you should keep in mind when considering your options.
The Andaman Coast
Neighboring the largest and most popular island, Phuket, the Andaman coast is a living postcard picture you always dream of. The coast is mostly used as a convenient base to explore the brilliant islands located in turquoise waters of the Andaman Sea.
Undoubtedly, the natural beauty found in this area is something you can never experience anywhere else in the world. Silky beaches, numerous jungle-covered isles, and the tall cliffs, along with the turquoise sea, all are parts of the dazzling scenery of Andaman.
Andaman coast is always crowded with tourists from all over the world. However, with local Thai food and the landscape, the experience will be unrivaled.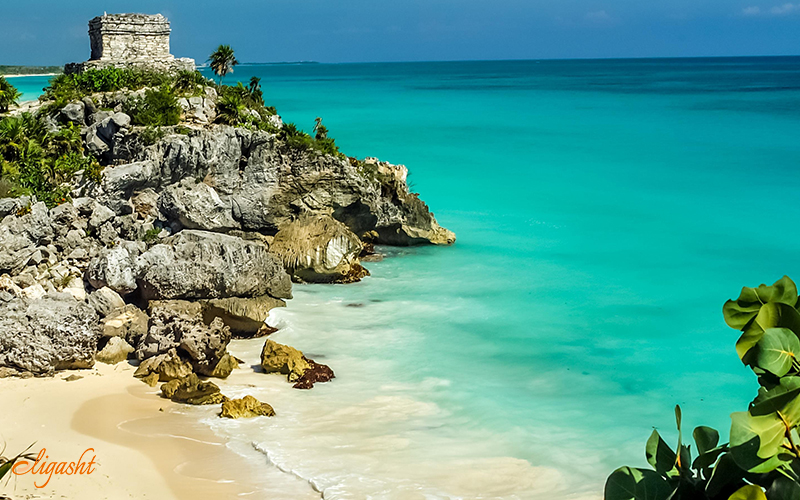 Riviera Maya
Located on the tip of the Yucatán peninsula, along the Caribbean coast, Riviera Maya is a true pearl of the Caribbean Sea. It has something to offer for every taste.
If you are looking for beautiful beaches, the Riviera of Mayan offers many, such as Punta Venado, Paamul, and Akumal. Each of these numerous beaches is unique in some ways.
If history and culture are what makes you thrilled, there are impressive ancient ruins of Tulum, which for sure catch your eye. You can also pay a visit to the famous Chichen Itza, which is a few hours of drive away. This magnificent ancient pyramid is an icon of the Mayan Empire.
In the end, if you are a fan of foods and cuisine, we all have heard of Mexican foods.
With all these items in the package, Riviera is still one of the cheapest tropical destinations to travel.
The Nicoya Peninsula
Home to numerous magnificent beaches all with fabulous coastal scenery, each with its own distinct charm.
Different forests as well as spectacular natural wonders such as turtle beaches and subterranean cave system, has made the Peninsula de Nicoya a magnet for eco-tourists.
The peninsula also is a habitat for numerous plant species and wildlife. A lot of animals choose this Pacific peninsula as their host of seasonal migration.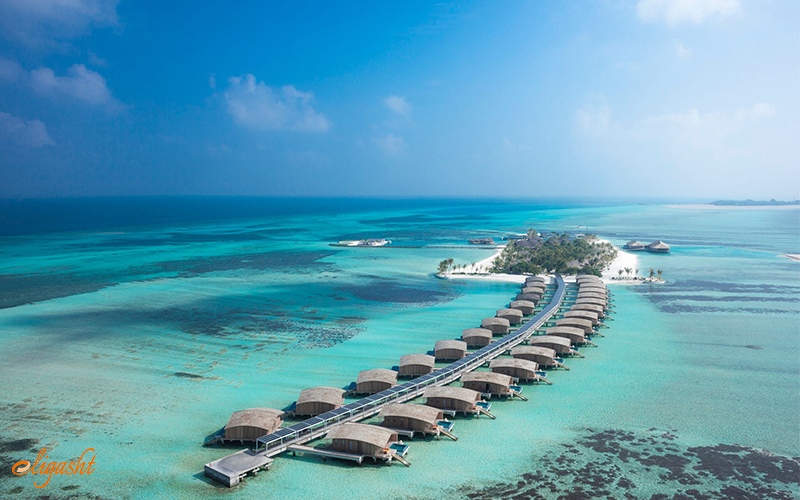 Maldives
Located in the Indian Ocean, Maldives is one of the most famous and popular tropical destinations in the world. With a burst of never-ending sunshine and brilliant weather, Maldives is one of the best places you can visit in your lifetime.
White sand beaches and amazing lagoons are not the only attractions of Maldives. There is a thrilling underwater world, beneath the luminous turquoise water of the ocean.
Some of the best diving and snorkeling sites of the world are located in the Maldives. Various Astonishing coral walls, impressive caves, and colorful tropical fish are waiting for anyone who is interested in marine life.
Nearly 1200 islands of Maldives are so popular among the tourists that over a million people visit this remote paradise per year.
The Abaco Islands
Far away from crowded Florida beaches, you can find the Abacos, which is also called Out Islands, with its calm waters, warm breezes, and panoramic scenery.
Relaxing as you may like, with calm fishing villages, and flourishing coral reefs, there are a lot to see in this beautiful tourist attraction.
Famous candy-striped lighthouse of Elbow Cay, the ravishing white-sand beach of Treasure Cay in Great Abaco, as well as Walker's Cay, Guana Cay, and Man O' War Cay are the top places to visit while in the Abaco Islands.
The Abaco Islands are home to some of the world's best waters for boating and sailing.
 Reference: planetware.com