How the future will look like? You should visit Dubai to find the answer to this question, as it is where you can have a glimpse of the future. Home to numerous sights that are located all around this fantastic city, there are some world-class attractions in Dubai that are favorite to millions of people.
From deserts to futuristic buildings, or art galleries and opera performances, there is so much diversity among the sights of this fabulous city that every visitor will soon find something matching his taste. Dubai is also famous as an international entertainment hub. With various entertainment sites such as theme parks and amusement centers all around it, unforgettable time in the city is guaranteed.
In this travel guide to the amazing city of Dubai and its top tourist attractions, we will talk about the most popular landmarks in the city. With the information provided here, you can decide where to spend your holiday while in Dubai, the city that shows you the future.
Stay tuned with us.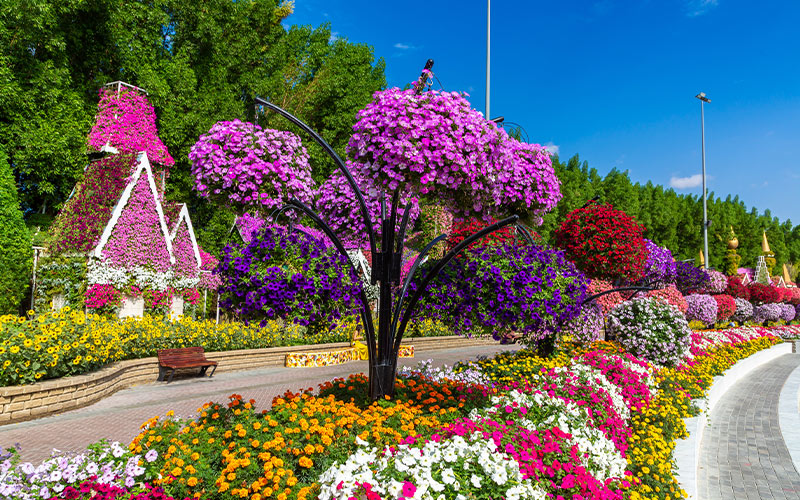 1. Dubai Miracle Garden: The largest flower natural garden in the world
Without the shadow of a doubt, everyone will fall in love with this adorable garden. Located in the Dubailand, this record-breaking paradise is one of the top attractions in Dubai that you need to pay a visit to.
Millions of blooms, some impressive statues made of flowers, and a unique atmosphere all are among the reasons why Dubai Miracle Garden is so popular. This family-friendly landmark of Dubai is as large as 72,000 square meters, but you will never get bored nor tired of visiting it.
This symphony of colors and scents includes some attractions inside it. We suggest visiting magnificent Floral Castle, romantic Heart Passage, majestic Lost Paradise, and of course the two kids' favorite sights, Mickey Mouse and Teddy Bear.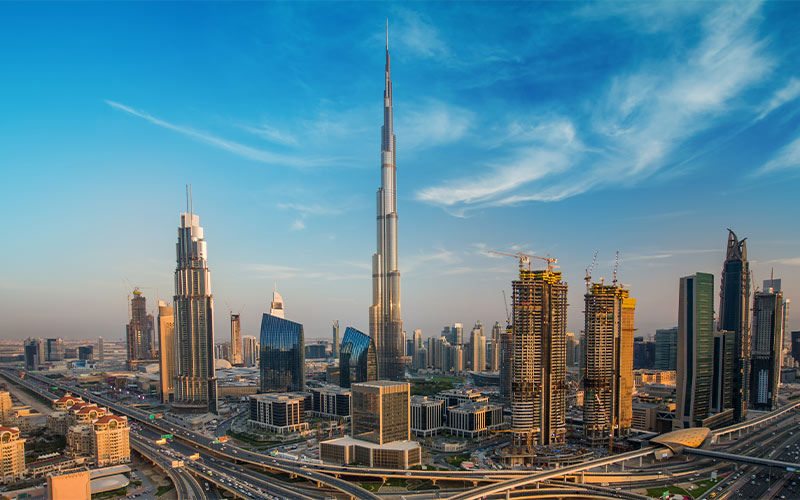 2. Burj Khalifa: The tallest tower on the planet, an experience like no other
How many times do you have the chance to see the tallest building on Earth with your own eyes? In Dubai, you have that opportunity, and to be honest, it will turn to be an unforgettable experience. Rich in beauty and art, the Tower of Khalifa, or as it is called in Arabic, Burj Khalifa is the heart of Dubai.
It is no wonder that this majestic architectural wonder can be seen in any list of top attractions in Dubai. The tallest building in the world is 828 meters high and consisted of 160 floors. Burj Khalifa includes a number of classy restaurants as well as the Armani Hotel.
You can spend your time in the tower, wandering in its corners and seeing the different parts of it, but the true wonder lies somewhere else. The two-level observation deck of Burj Khalifa grants a view that is nothing less than a dream. You can experience something that is a dream of everyone on the planet. So why not try it?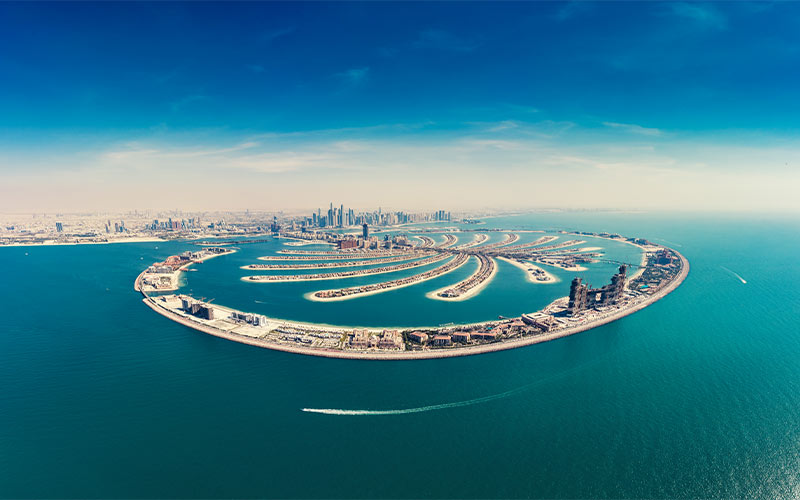 3. The world Islands: An attraction in Dubai that defines the word "Wonder"
The World Islands, or simply The World, is one of the most incredible sights not only in UAE but also in the entire world. There have been a lot of artificial islands in different sizes on the planet but this one is different from all of them.
The World Islands is an artificial archipelago located 4 kilometers off the coast of Dubai, right in the waters of the Persian Gulf. What makes these islands different is that they are created in the shape of a world map with a good precision.
The World is made up of 300 islands. Some of these islands are supposed to be used as residential properties, while others like Lebanon Island or the Heart of Europe have special usages.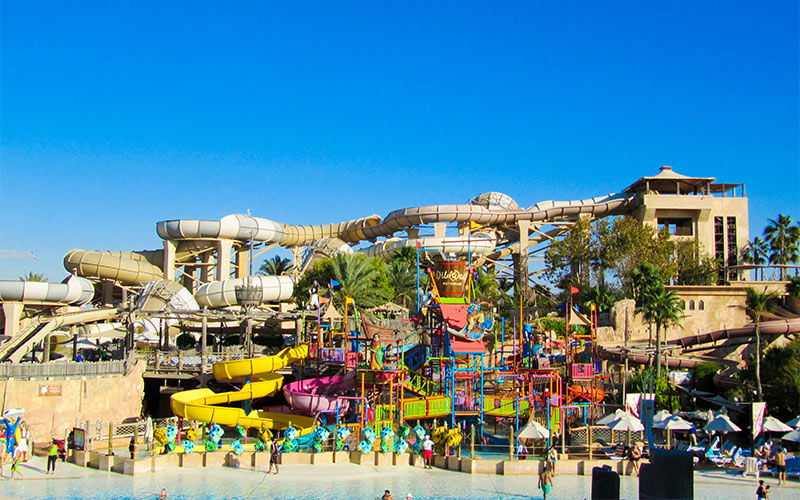 4. Wild Wadi Waterpark: The right place for entertainment
Located in Jumeirah, this outdoor waterpark is one of the top attractions in Dubai that almost everyone calls it a favorite place of their own. There is no difference if you are a local or a tourist, at whatever age you are, the adorable, exciting Wild Wadi Waterpark has a lot to offer.
Jumeirah region's famous waterpark includes 30 different rides. Each of these unique rides is enough to keep you busy for hours. There is also a wave pool that generates both heated and cooled waves. Guests can learn surfing in this fabulous pool as the waves are similar to the real ones.
If you want to experience an entertaining time while in Dubai, Wild Wadi Waterpark is the best option for you.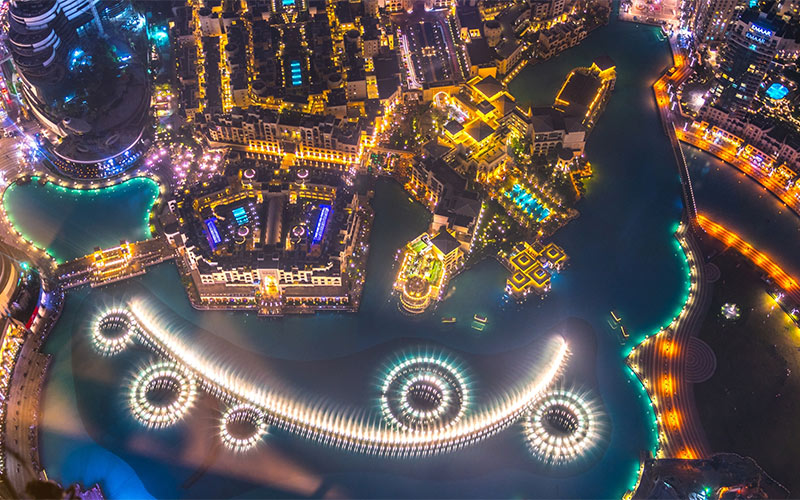 5. The Dubai Fountain: The majestic symphony of beauty
The Dubai fountain is definitely a must-see in Dubai. Set one the gigantic 30 acre Burj Khalifa Lake, which is manmade, this impressive sight is the world's largest choreographed fountain system.
Thanks to the 6,600 lights and 50 colored projectors, the complex is full of lights and beauty. The water of the fountain reaches the heights of around 140 meters, and the show is something extraordinarily lovely.
One of the nicest ideas for watching the Dubai Fountain is watching the show from one of the restaurants around it. What can be better than enjoying the delicious Arabic cuisine, while watching the largest Choreographic fountain in the entire Earth?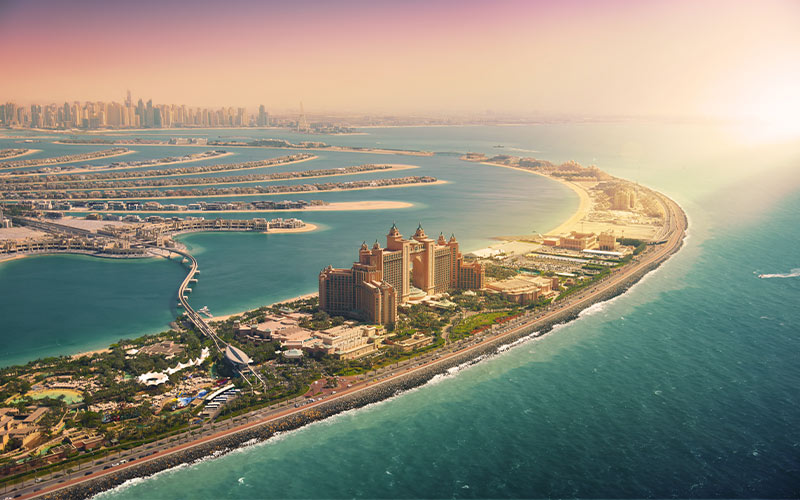 6. Atlantis the Palm: somewhere to take unforgettable photos from an unforgettable trip
There is a lot to say about Atlantis the Palm, but undoubtedly the first one is that this attraction of Dubai is definitely picturesque. Atlantis the Palm is a luxurious hotel resort themed on the mythic Atlantis, of course with some Arabic elements as well.
This magnificent resort is situated on the Palm Jumeirah Island and homes an iconic aquarium, as well as some fabulous restaurants, and some unique spas. One of the special experiences people usually have while in Atlantis the Palm is to Scuba dive in the scenic aquarium of the resort.
In addition to this hotel, there are several other hotels available in Eligasht hotel booking system that you can choose the accommodation you like to stay while in Dubai among them.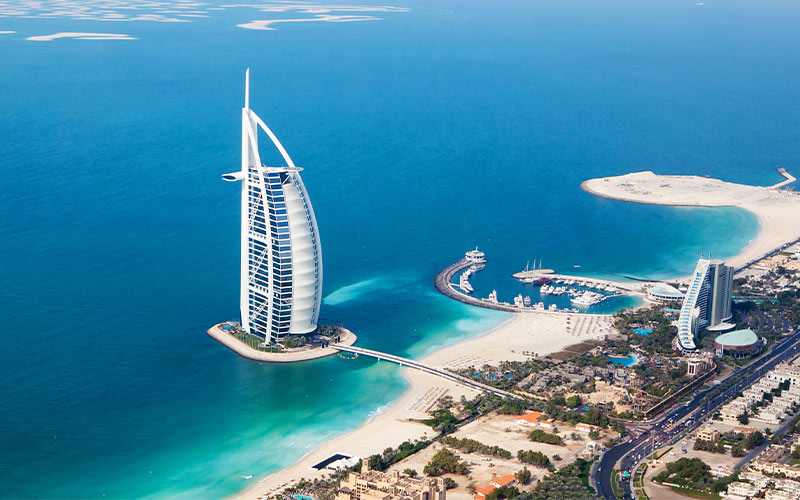 7. Burj Al Arab
Burj Al Arab is one of the most iconic buildings in Dubai. With its sail-shaped building, the tower of Arab is absolutely picturesque. It is located on its own artificial island in Jumeirah Beach, and you can find several attractions close to it.
This 280-meter-high tower is known as the most luxurious hotel in the world. It actually is often referred to as the seven-star hotel. You can either stay in the hotel, have a pleasant meal in its luxurious restaurants, or at least enjoy the staggering view of it.
Who does not wish to enjoy visiting the most top-rated hotel in the world?
As you have seen there is a lot to see in Dubai, this city even offers much more than the attractions listed in this article. Dubai homes numerous world-class hotels as well as some affordable accommodations. It is also very well connected to almost any major city in the world. So, in order to have an unforgettable holiday, all you need to do is book your flight and your hotel room and start your journey. Eligasht online hotel booking system and Eligasht flight ticket booking system are some tools provided by Eligasht that you can use just in case.