tourist attractions in Kish are so many that the city has something to offer to every taste. If you are looking for an extraordinary travel experience with reasonable expenses in Iran, Kish Island can be the best choice for you. In this article by Eligasht, we intend to introduce the tourist attractions in Kish. So, make sure to add these attractions to your itinerary and get ready for an unforgettable experience on this beautiful island.
Book Iran Air flights from London to Tehran  and Tehran to London with Eligasht UK:

1. Harireh City, one of the most famous historical tourist attractions in Kish
To introduce the first and most famous historical attraction of Kish Island, we have chosen Harireh City. This city is a relic of historical monuments whose history dates back to the 4th to 10th centuries AH. This city has an 800-year history and has included many popular tourist attractions of Kish Island in its 120-hectare area.
According to available information, archaeologists have concluded that Harireh City was one of the top cities in southern Iran during the years 367 to 912. Also, during the Sassanid and early Islamic periods, it was one of the largest centers of international trade and exchange.
An interesting fact about this ancient city is the existence of underground channels and numerous wells, the reason for which remains unknown and still a mystery. Harireh City, along with other famous attractions such as the Jameh Mosque, and Ayani House can be visited along with other attractions during your visit to the island.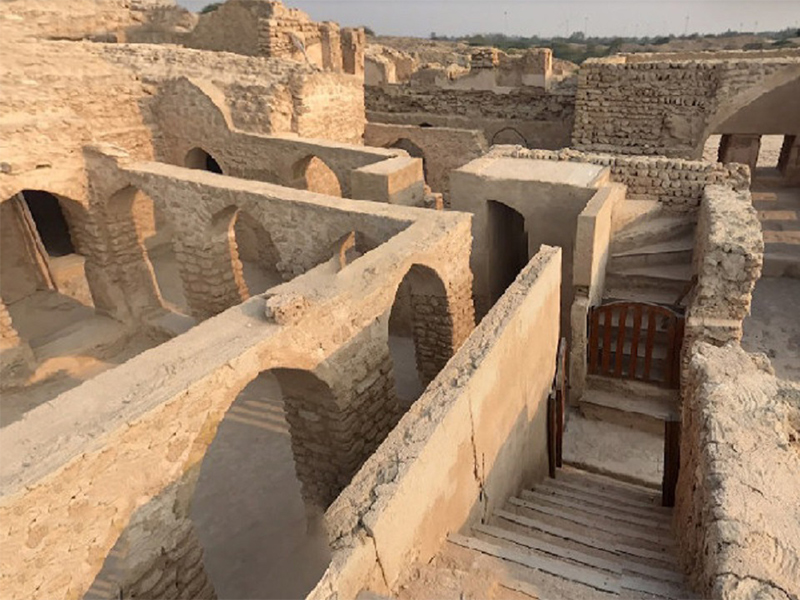 2. Ayyani House in Kish
Another historical attraction in Kish is the Ayyani House located in a part of Harireh city. Although this house is very famous, it is not given much attention, and many tourists are not familiar with its existence and hidden secrets.
Archaeologists have identified that the architecture used in this house dates back to the Ilkhanid period. Moreover, since special and distinct tiles were used to build this house, it is assumed that this house belonged to the Ashtari and royal family in ancient times. Hence, it is called the Ayyani House. It is better to say that the tiles used in building this house are similar to those used in Takht-e Soleiman and Sultanieh tiles. These tiles were very expensive at that time and were considered an imported commodity. Therefore, the owner of the Ayyani House was one of the wealthy people of that time.
The ancient architecture of this house, which has survived from the Ilkhanid period, is representative of the old Isfahani architecture. Several historical remnants of this house remain, which will undoubtedly be fascinating for history and historical attractions enthusiasts.
Related posts:


Top-Rated Best Hotels in Kish for an Unforgettable Experience
Everything about the red island "Hormuz" in Iran
3. Visiting Kish Water Reservoir (Ab Anbar) one of Kish's historical attractions
One of the tourist attractions in Kish island is the Kish Twin Water Reservoir, located near Harireh city, whose design reminds visitors of the wind catchers of Yazd city.
Since there were no pipelines in ancient times, people used water reservoirs to keep their water and other necessary items cool. The Kish Twin Water Reservoir was also built for this purpose, and the wind catchers built in this area, modeled after the desert regions of Iran, help keep the water inside the reservoir cool.
With this interpretation, if you travel to this island in the summer, the refreshing coolness of the reservoir will be a blessing to enjoy and appreciate.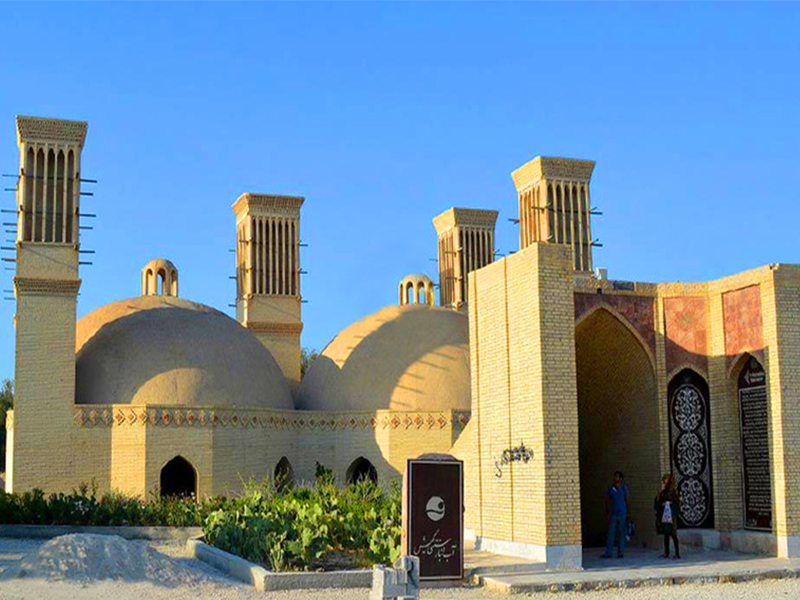 4. Baghu Village in Kish
One of the tourist attractions in Kish that you must visit is the Baghu Village. According to available information, the name of this village is derived from the name of a 100-year-old woman who lived in this village during the Portuguese occupation of the island. The people of the village chose the name Baghu as a sign of respect for her.
There are many historical remnants in this village, such as the Al-Nabi Mosque, which dates back to the 981 AH period. In addition, the Lor trees are considered natural attractions of this historical village, which have their special charm for tourists. Furthermore, local foods, handicrafts, and local festivals are very appealing to tourists.
There are two ways to reach this village: the first is to go to Sunset Square and then move towards the Baghu Village road. The second way is to move towards the Baghu historical village from the Persian Gulf highway.
5.Visiting boomian House
The boomian House is one of the oldest tourist attractions in Kish. Its culture, history, and handicrafts date back 200 years, making it an excellent place to visit for those interested in history.
In the past, this house belonged to one of the island's pearl merchants, who owned one of the largest boats on the island 80 years ago.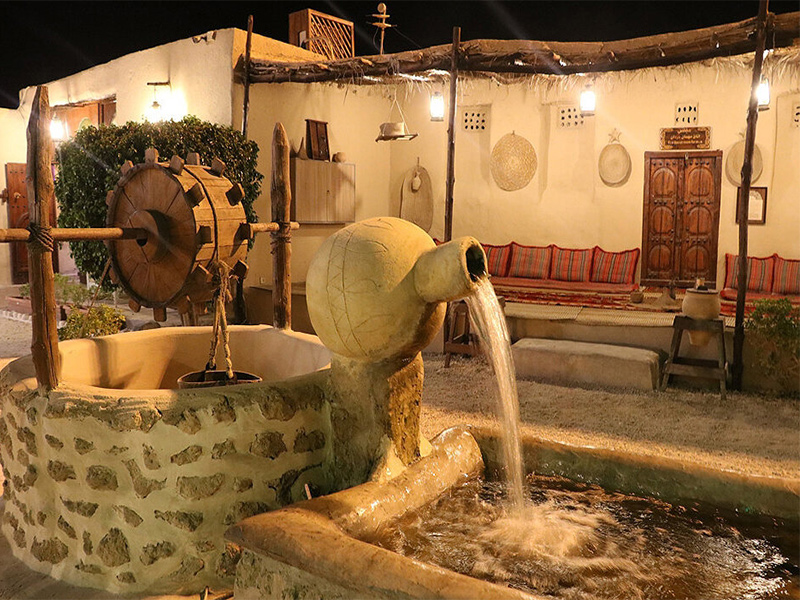 6.Visiting the Kish Underground City
The Kish Underground City is one of the most famous historical tourist attractions in Kish. Its coral structure makes it a unique place to visit. The freshwater flow and cool air in this underground city, along with very ancient fossils, are some of the features that can make it a special attraction for tourists.
The water flowing in this underground city comes from seasonal rainfall. The corals that are in the water's path are purified, and as a result, you can comfortably drink the freshwater flowing on the city's surface.
The restoration and reconstruction of the Kish Underground City began in 1999, and since then, a museum, local markets, and various restaurants have been built around this historical city, which provides a different travel experience for tourists.
The Kish Underground City is also known as the largest freshwater aqueduct in Iran, covering an area of 10,000 square meters and having a depth of 16 meters. So to reach this city, you have to go 16 meters down. As you descend the stairs, don't forget to look at the walls and ceilings, covered with beautiful shells.
7.Visiting Masjed-e Masheh
Masjed-e Masheh is a historical mosque in Kish, dating back to the Qajar era. With its unique and stunning architecture, this 120-year-old mosque has become a popular tourist attraction, and many tourists visiting Kish include a visit to this attraction in their itinerary.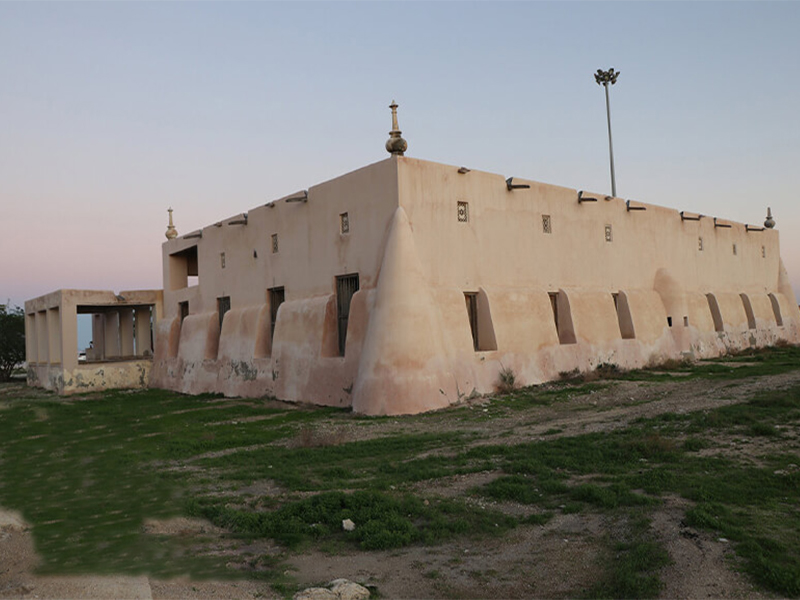 8.Greek Shipwreck, the Most Famous Historical and Tourist Attraction of Kish
If we were to identify the most famous historical attraction of Kish, without a doubt, it would be the Greek Shipwreck. Few people have not heard of this ship's name, which belongs to Greece and sank near the village of Baghu in 1345 for unknown reasons, despite numerous rescue attempts. As a result, the captain and crew decide to abandon the ship and leave it as a memorial near the shores of Kish Island.
The Greek Shipwreck is one of the most popular tourist attractions in Kish, but due to its exposure to water and daily sunlight, the ship is gradually deteriorating, and perhaps a significant portion of its useful life has passed. If you plan to visit the Greek Shipwreck during your trip to Kish, try to see it at sunset to capture beautiful images near the ship during the sunset.
9. Portuguese Valley
As we mentioned earlier, since the time that Kish Island was under the control of the Portuguese, many remains have been left behind. One of the tourist attractions in Kish located in the north of the island is the Portuguese Valley.
Due to the existence of surface water currents, you will see a pristine and lush area that is an attractive choice for nature lovers. Therefore, the Portuguese Valley is introduced as one of the most attractive tourist attractions of Kish.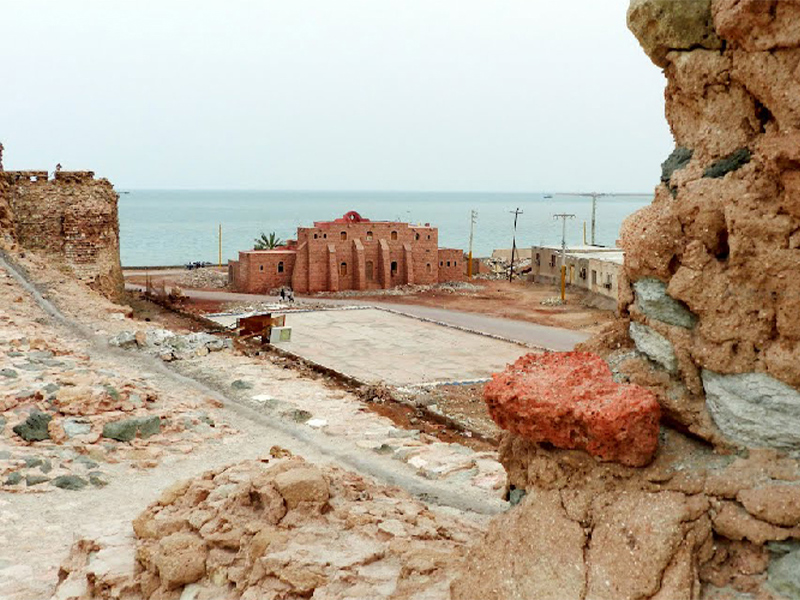 10.Payab Kish Tourist Attraction
To introduce another tourist attraction of Kish, let us first explain what Payab is. Payab is a steeply sloping channel or labyrinth located next to water wells, and people could reach the canal level in the basement through its several steps.
Payab Kish tourist attraction has a history of 2000 years and after many renovations and restorations in recent years, it is now ready for visitors.
11.Gen Castle of Kish
If you are interested in mysterious and enigmatic places, Gen Castle of Kish is a place that you must visit. Although at first glance, this castle does not have any significant differences from other castles, if you listen to the stories of the locals and learn about the past events of this castle, your opinion will completely change.
This castle used to be a garrison in ancient times, and many soldiers served there. Since then, many reports have been spread about the existence of supernatural entities and strange events. After several soldiers lost their lives in this castle, no one else was willing to serve in this castle, so they evacuated the garrison. Nevertheless, different stories about the conditions and atmosphere of the castle are still mentioned.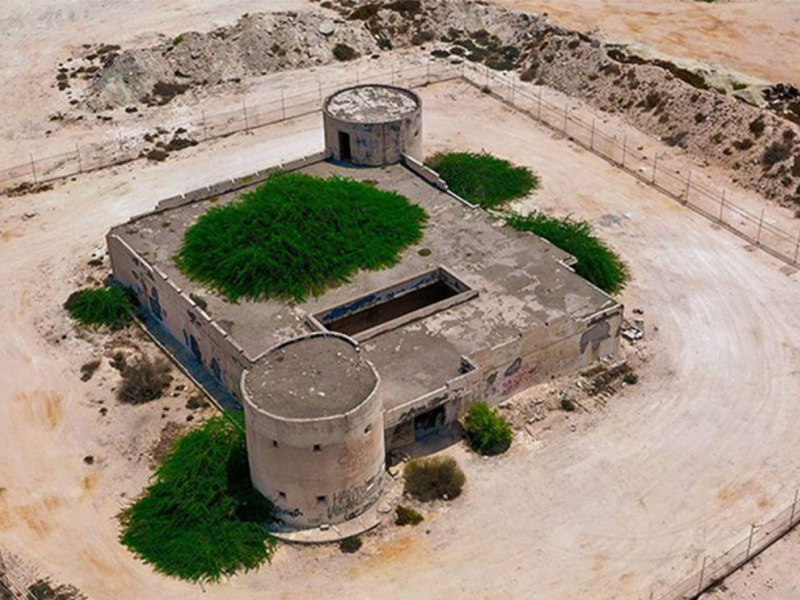 12.Persian Gulf Museum
If you are interested in handicrafts and art, you should visit the Persian Gulf Museum. This museum is also considered one of the top tourist attractions in Kish. With an area of 3620 square meters, this museum introduces you to the best and most up-to-date handicrafts and artworks.
13. Kish Bird Park
Kish Bird Park is another tourist and recreational attraction in Kish. In this park, you can see a variety of 50 different species of birds collected from all over the world to be exhibited for public viewing.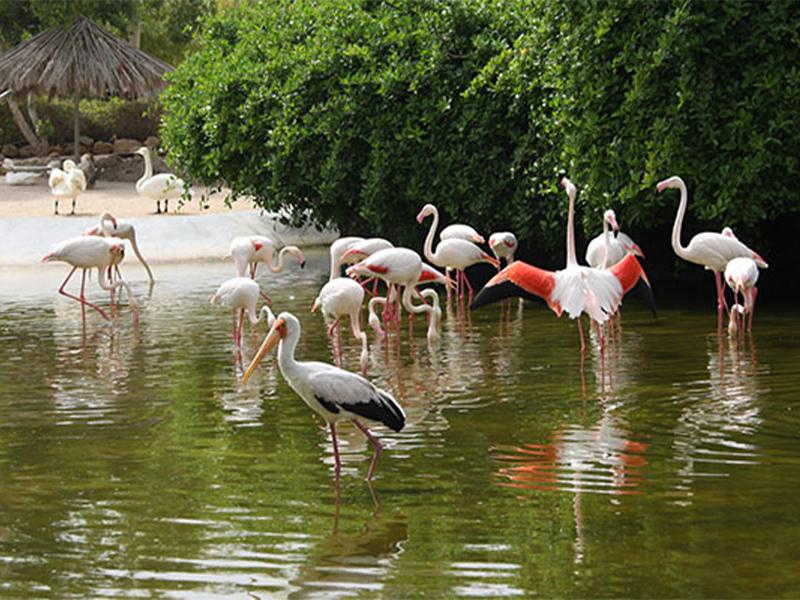 14.Kish Recreational Pier
For a romantic walk on the beach and photography, going to the Kish Recreational Pier is an extraordinary suggestion, especially if you are interested in the sea and the beach. Therefore, allocate some time from your trip to Kish to visit the pier, and do not forget to take souvenir photos.
15.Kish Dolphin Park
One of the most popular tourist attractions in Kish, especially for children, is Kish Dolphin Park. Since Dolphin Park is located near Bird Park, you can visit two of the most famous attractions of Kish in one day.
Although this park is famous for dolphins, other marine mammals are also kept there, and you can visit them by visiting this park.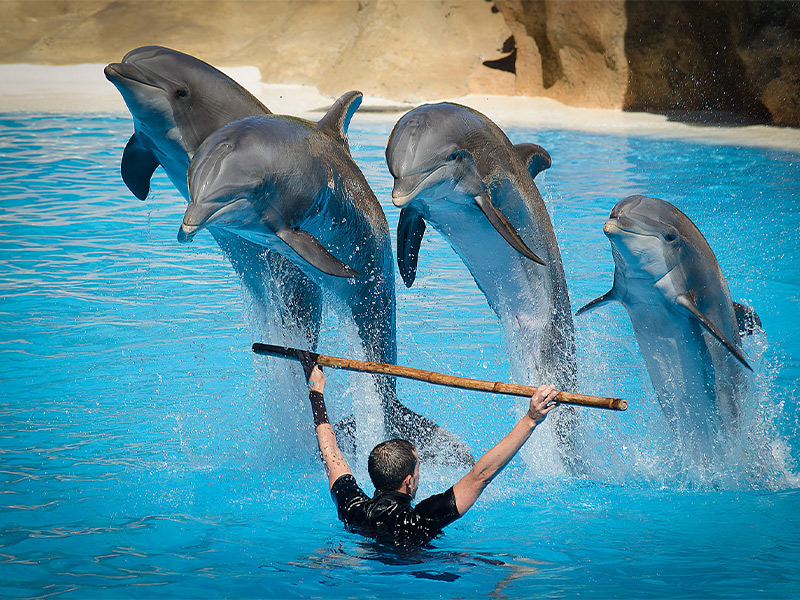 16.Marina Kish Complex
Many tourists who travel to Kish Island are looking for a luxurious and upscale travel experience. For this group of people, we recommend using the services of the Marina Kish Complex. By visiting this complex, you can have the opportunity to use luxury pleasure boats along with other tourist facilities and equipment on the island. However, keep in mind that the services provided by this complex are of a high standard, which can result in high costs and may affect the overall travel expenses to Kish Island.
17.Kish Aquarium
Another tourist attraction located near Kish Dolphin Park is the Kish Aquarium. In this aquarium, nearly 70 species of fish and 100 species of reptiles are kept. If you are interested in aquatic creatures, do not miss the opportunity to visit this aquarium and see the colorful fish of the Persian Gulf.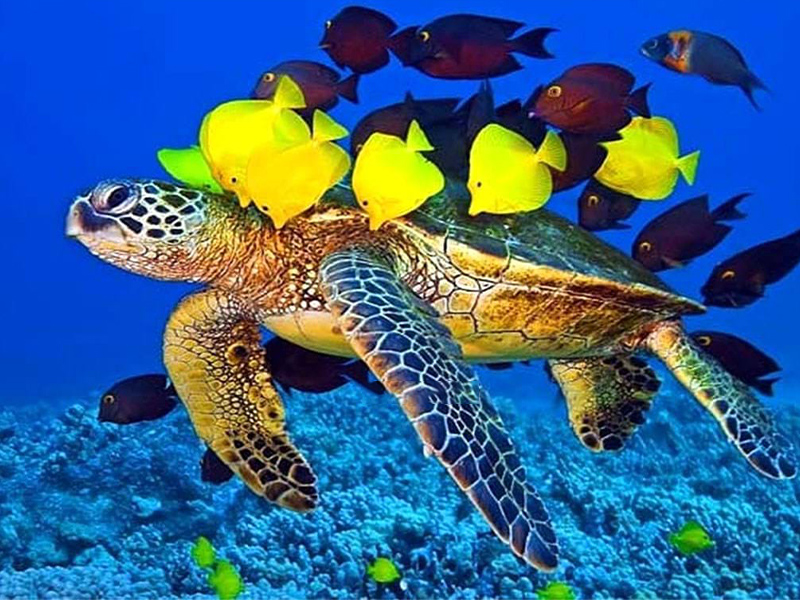 18.Cycling Route in Kish
The Kish cycling route is an excellent choice for cycling enthusiasts, and there is no age limit to enjoy cycling in the fresh air of Kish. This route is approximately 92 kilometers long, and if you want to cycle the entire route, it will take you about 4 to 5 hours. By cycling this route, you can explore the entire island and visit its famous attractions.
19.Kish Horror Castle
If you want to increase your adrenaline during your trip to Kish Island, do not forget to visit the Kish Horror Castle. By entering this castle, you must find your way out within 7 minutes while scary events happen along the way.
20.Green tree, the oldest tree in Kish
The green tree is one of the tourist attractions in Kish, which is located near the city of Harireh. This tree is considered as the oldest green tree in Kish, which is estimated to be between 500 and 600 years old.
Some locals and even tourists believe that if they tie a cloth to this tree, their wishes will come true. Therefore, when you visit the tree, don't be surprised by the colorful cloths tied to it.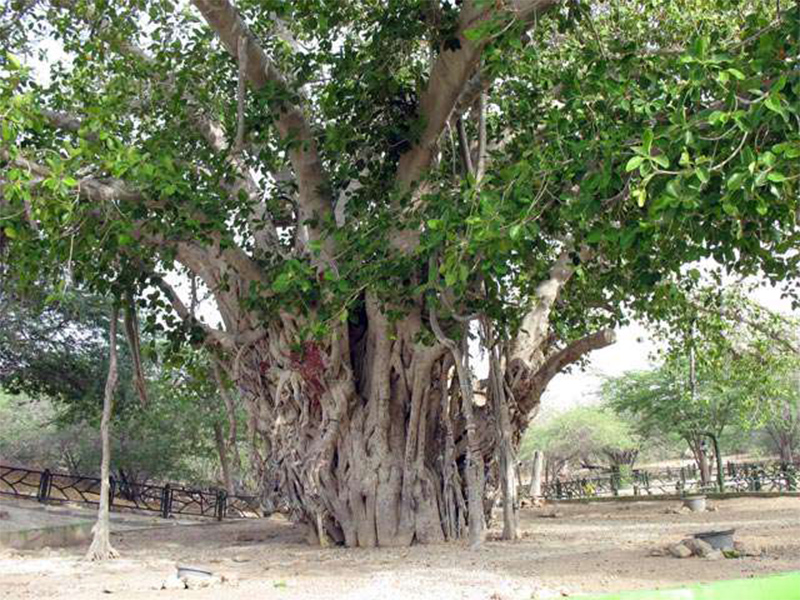 Final Words
The number of tourist attractions in Kish is much more than what we have introduced in this article. However, we have tried to introduce the best ones so that you can plan your trip and visit them. As mentioned before, more tourists visit this beautiful island in the cold season because the weather is cool and they can enjoy water activities alongside visiting Kish's tourist attractions.
Also, Eligasht has been active in the tourism industry for many years and has provided the opportunity for interested individuals to travel to this island at a reasonable cost. You can visit many of Kish's historical and tourist attractions by booking a flight and hotel in Kish with Eligasht. If you are looking forward to it, you can go to the Eligasht website, and by going to the flight+Hotel section, purchase the tickets of your choice.