With a lot of Italian dishes in people's daily meals all around the world, it seems that we already know too much about the fabulous Italian cuisine. Lasagna, Pizza, and Spaghetti are a big part of everyone's schedule of meals, and people are in love with them. They are so heavily included in our routines that sometimes we forget where they are from. These delicious foods, of course, are a few members of the list of the foods to eat in Italy.
Foods are among the first things every visitor will look for in their travels, and Italy actually is as rich in cuisine as it is in beauty and culture. There are numerous different dishes being cooked in Italy that the variety of Italian food seems to be infinite.
Italian dishes are diverse, colorful, and all in all delicious. Everywhere in the country, from Milan to Rome, to Naples, in the beautiful Venice, or in Palermo, the Italian cuisine has something new to offer. Something you may not be familiar with yet, but you can be sure that the taste is the best one you can try. It is uniquely delicious. The cooking seems to be an art in the country, just like music, or painting.
With that much of Italian food in our meals, we do not know numerous Italian dishes yet. In this article, we will list some of the foods to eat in Italy, so that you will have a better idea of what to try during your stay in the country.
Stay tuned with us.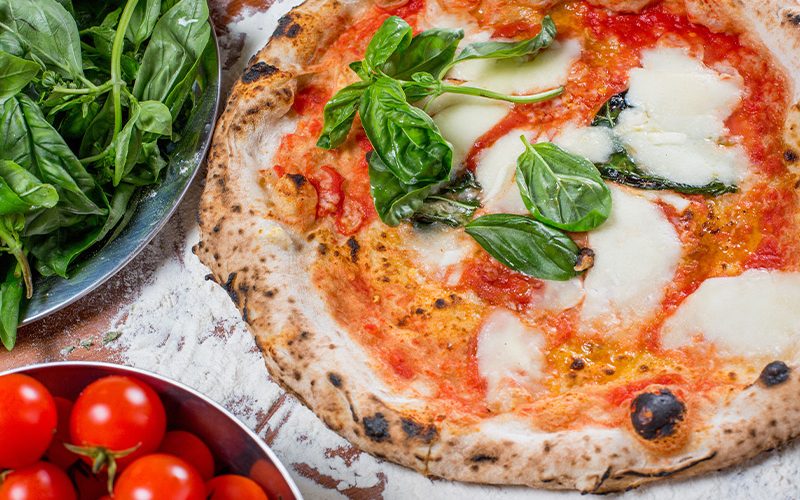 Pizza
Pizza is obviously the most popular food in the world. There is no difference whether you live in Asia or Africa, in southern America or Australia, Pizza is surely one of the most favorite foods for the people of your country.
You probably know that Pizza is originated in Italy and you can find the most delicious Pizzas in this country. Although it is good to know that there are some slight differences between the original Italian Pizza with the ones you can find in other countries in the world. The most visible differences are in the thickness and diameter of the crust.
This inexpensive, delicious meal can be found in two types in Italy, the Roman-style and the Neapolitan-style Pizzas. There are so many differences between these two types of Pizza. These differences are in the size and thickness of the crust and also in the filling. It is highly recommended that before ordering a Pizza, make sure you already know which type of Pizza you prefer the most. With a range of options that look infinite while there are restricted meals, you need to choose wisely.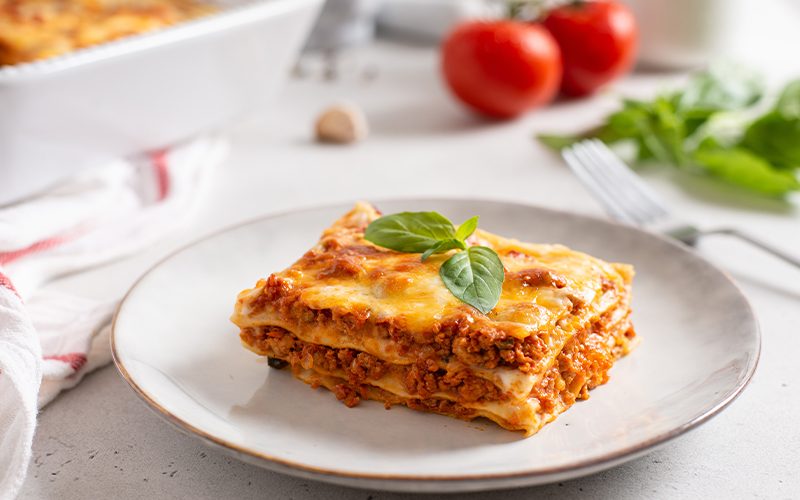 Lasagna
Lasagna is probably not as popular as Pizza between non-Italian people, but it surely is as famous as it is. No matter what style it is being cooked with, this traditional Italian dish is delicious everywhere in the world. In Italy however, it can be found on another level. Italian restaurants serve fantastic Lasagna dishes that you will absolutely never forget how delicious they are throughout your life.
It is cooked simply, and almost all of us know how to make it. Flat, wide pasta noodles layered along with ragu or meat sauce, béchamel sauce, mozzarella or Parmigiano cheese, and in some untraditional versions a little tomato or tomato sauce, all baked slowly. But this general recipe can be changed in some points and the result will make a huge difference.
Risotto
A dish that contains cooked rice combined with meat, fish, or vegetable broth, butter, onion, and cheese that is originated in the northern part of Italy. Risotto is so delicious that you will probably fall in love with, with just the first spoon of it.
Risotto is a creamy dish that is usually served before the main dish, although you can have it as the main dish, and it will be something fantastic.
In some original recipes, saffron is added to this favorite food too, so that both flavor and aroma will be remarkably improved.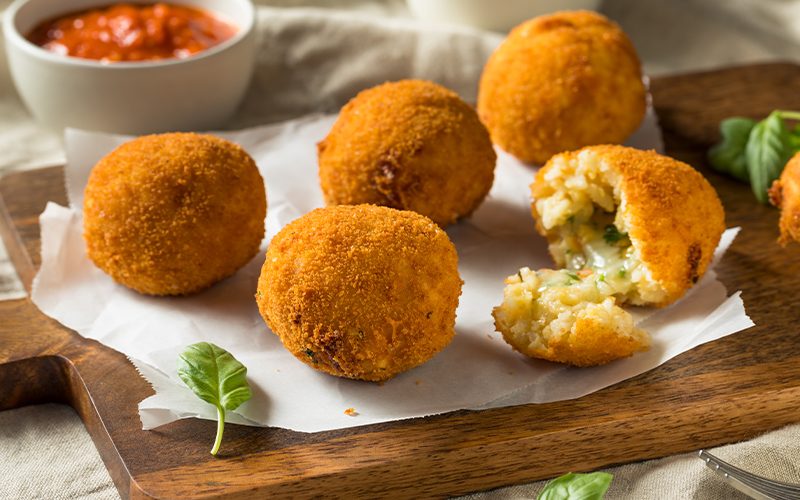 Arancini
A different dish that you probably have not seen anything similar to it. This unique dish is among the best foods to eat in Italy.
Arancini is actually fried rice balls that are stuffed with special ingredients. The rice balls are generally filled with ragu, some cheese that is usually mozzarella, vegetables like peas, eggplants, or mushrooms, and tomato sauce that makes it similar to pizza or pasta dishes. The recipe varies in different regions, but the taste is fabulous, wherever you try this amazing food.
Arancini can be found anywhere in Italy, but try it once in the market stalls. This crispy, golden balls of rice have a different style of taste in those locations.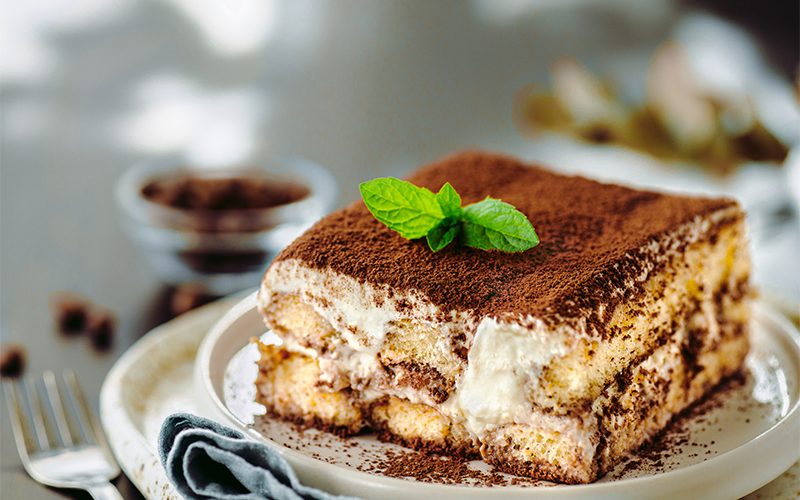 Tiramisu
No list of foods to eat in Italy is complete unless it contains the fascinating Tiramisu. This fabulous dessert is best combined with a cup of coffee and can make a day for you.
Tiramisu is a well-known dessert that is made from ladyfingers, eggs, sugar, and coffee, with the mascarpone cheese as its main ingredient. The light, creamy, and delightful cake is so nice that you will soon find yourself ordering it whenever you see a menu containing it.
The country's most favorite dessert can be found in almost any café or restaurant, but you should try it after dinner, while watching the amazing Italian nights, sipping to your cup of coffee.
Reference: food.ndtv.com