Travel to Malaysia
Malaysia is Truly Asia and is one country where you can set foot and get to experience the best of what Asia has on offer. Longing for a combination of modern cities or breathtaking nature and sandy beaches? So travel to Malaysia. Malaysia is one of the most beautiful countries in the world located in Southeast Asia. You've never been to a country that spreads such a great cultural liberalism and variety and amazing "Always Summer" climate too! There are so many wonderful destinations to visit – from highly spiritual, to very modern places, where you can reconnect with the nature of Mother Earth! Of course, there are plenty of reasons why you should travel to Malaysia among all other countries in South East Asia, but these are our top 6!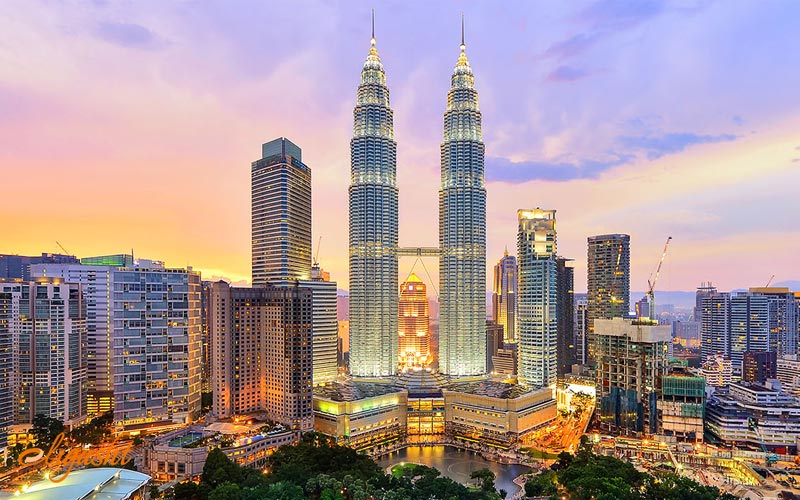 Cultural diversity
Without a doubt, one of the reasons to travel to Malaysia is because of the people. In addition to colonial influences, there are a mixture of Asian cultures present in the country. So all Malaysians are The Extremely Friendly People. Malays make up approximately half of the population, Chinese make up roughly one quarter and there is a strong Indian community. In addition, the Orang Asli people, a group indigenous to Malaysia, still makes up 12 percent of the population. Mosques give way to Taoist pagodas, while South Indian temples appear just around the corner. These groups live together harmoniously in Malaysia and give the country its vibrant culture and heritage. The people here truly add on to the experience.

Beautiful beaches
If you are not beach people or the kind of person whose idea of happiness is being sat under a palm tree with a good book for days on end (are you crazy!), you can see those beaches in Malaysia. The shallow coastal waters are crystal clear and offer pleasant temperatures of between 28 and 31 degrees, no matter the season.
For example, best of them has got to be the beaches of Redang, a small island paradise just off Malaysia's east coast with their beautiful beaches and clear, reef-filled waters. East coast islands such as Redang and Perhentian are popular among backpackers and snorkelers.
With very few inhabitants it's quiet. In the north of the island turtles lay their eggs on the beach, so if you go snorkelling, you can see turtles swimming beside you.
Their beaches are plentiful. Langkawi is the ultimate spot for a honeymoon, relaxing beach vacation, complete with shopping and dining. The west coast islands of Penang and Langkawi are exceptionally famed for being among the top must-visit spots in lower Asia.
east coast islands such as Redang and Perhentian are popular among backpackers and snorkelers for their beautiful beaches and clear, reef-filled waters.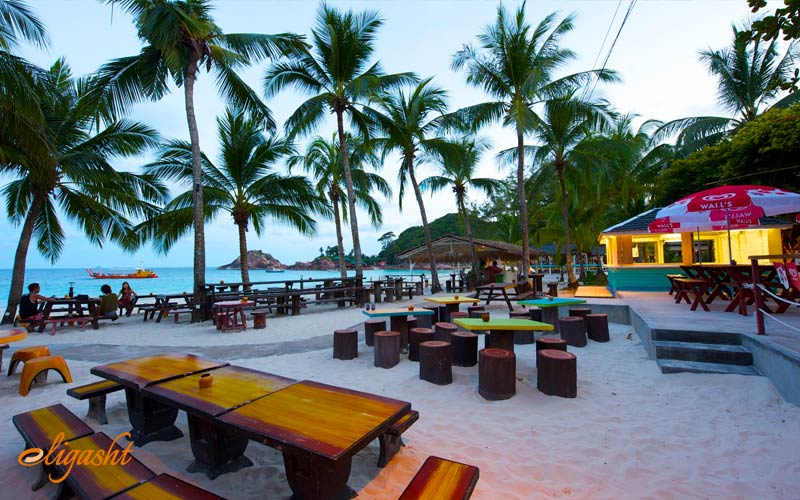 The food is incredible
Another good reason to travel to Malaysia is definitely the food. The richness of Malaysian cuisine is incredible. It is influenced by Chinese, Japanese, Thai and Indian culture and often is very spicy. If you need to describe the food in Malaysia with three words they should be different, spicy and delicious. Here, you get to titillate your taste buds with a delicious blend of flavors and spices. There are Chinese noodles, Indian flatbreads, Indonesian satay, dumplings and fried rice and spicy soup. Top street food of Malaysia like Assam Laksa, Rojak, Koay Chiap, Chee Cheong Fun and Ice Kacang complete your trip. Don't miss the variety of tropical fruits!

Modern Cities
When you travel to Malaysia you simply might not think of Kuala Lumpur as a cool city, but you'd be wrong. It is also a melting pot of different cultures and religions and has many attractions. The skyline in KL is terrific for the highest well-known buildings! The Petronas Towers – by which I mean getting a lift up to the 86th floor with over 451 meters high – is a must. Don't miss the Chinatowns in Malaysia.
Best tourist attractions in Kuala Lumpur: Petronas Tower, Kuala Lumpur Bird Park, Merdeka Square, Aquaria KLCC, Petaling Street, and National Mosque of Malaysia.
Penang in Malaysian state is a great city, delicious food, cultural sights and incredible nature packed into a small island.
Melaka has been ruled by the British, the Dutch and the Portuguese. Just some of the buildings you can explore include the ruins of a 16th century Portuguese fortress, the oldest Protestant church in Malaysia and the Stadthuys Town Hall and the largest Dutch colonial building in the region.

THE NATURE and Attractions
We realize you don't even need another reason to travel to Malaysia how affluent this country is in terms of nature and wildlife as well. It's not just the Petronas Towers that attract people though they are very cool. Malaysia has many wonderful places and landscapes ranging from cool tea plantations to dense jungles; reef-fringed islands to skyscraper forests. Where you can reconnect with nature and admire the beauty and power of Mother Earth. Trekkers and wildlife and bird enthusiasts from around the world find themselves being pulled by the beauty of rainforests and animal species. If you are in love with the marine life, Hundreds out-of-this-world coral reefs, which are great for diving and snorkeling, are waiting to be discovered.

Places for trekking, Diving and snorkeling:
Borneo is also a part of Malaysia, containing the Kinabalu mountain in Sabah and the Quartz Ridge in Klang and Sarawak. The tapir, the binturong and the elusive pangolin. For simpler alternative, drop by the National Zoo or some of the animal reserves. Peninsular Malaysia also preserves some of the ancient natural world and has areas open for trekking for those wanting to explore:
National Parks: Taman Negara National Park, Kinabalu National Park with Mount Kinabalu, and Gunung Mulu National Park are the perfect places for such an experience! You can see big cats (e.g. Indochinese tiger, the Malayan tiger, Indochinese leopard), rhinoceros, the tapir, Asian elephants, orang-utans, gibbons, macaques, all kind of monkeys, langurs and many, many others! Malaysia is a home to 250 reptile species among which 150 different kinds of snakes, too!
Cameron Highlands: this place is a guarantee of refreshing temperatures, delicious tea, energy-filling trekking. The tea plantations of Cameroon Highland have a place your bucket list! Hike through the plantation itself or sip local teas.
The Jungle: you can organize a trekking tour to the Taman Negara National Park, where apart from jungle trekking you can experience many other activities such as fishing, caving, camping and much more.
Penang Hill and Mount Kinabalu.
Caves: you can explore Turtle Cave or the Wind Caves on the island of Borneo. Batu caves is great site close to Kuala Lumpur. You require to bring flashlights and rapel.
Beautiful parks such as:
Asean Sculpture Garden, Lembah Kiara Park or Kepong Metropolitan Park.
Kuala Lumpur Bird Park has houses for more than 3000 birds.
Kuala Lumpur Orchid Park, with hundreds of species of orchids is a great location to escape from a hectic schedule.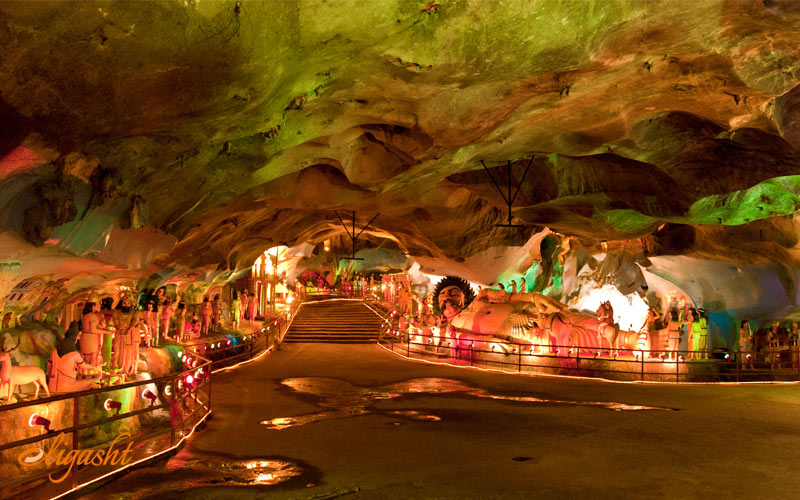 Cheap budget galore
You can choose to stay in a welcoming hostel or pick a luxury hotel with all the modern amenities. The low cost of goods in Markets is one of the attractions for travel to Malaysia, be it of the edible, wearable or simply displayable variety. Different cities such as Ipoh, George Town and Kuala Lumpur have shopping malls for travelers on a budget. where you can find stores of brands like Zara, Armani and Gucci. Prices are more than reasonable in comparison to Western standards, and the quality of accommodation and transport is excellent. You can also save money on commute by opting for frequent public transportation. Buses and trains are a step up from cramped Thai and Laotian affairs! The public transport in KL it is much cleaner, modern and always on time even better than the public (stinky) transport in London for example!