Resid Les Hauts
Zac de la Berchere Paris-Andilly Andilly 95 580,France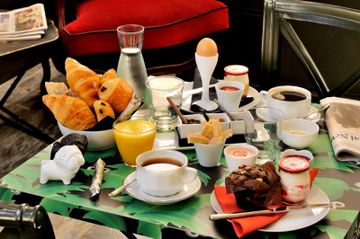 Resid Les Hauts
Zac de la Berchere Paris-Andilly Andilly 95 580,France
‎33-1-30106940 ‎
View on map
About Resid Les Hauts
This hotel is situated in a small and peaceful green town only 18 km from the business district of La Défense and close to the famous spa resort of Enghien-les-Bains'. Charles De Gaulle International Airport and Orly International Airport are 31 and 50 km from the hotel respectively.
Facilities
Room Facilities
Conferenceroom

Balcony

Bath

Bathtub

Centralheating

Directdialtel

Doublebed

Fridge

Individualheating

Kitchenette

Microwave

Wheelchair
On-site facilities
Carpark

Tv

Laundryservice

Fax Service

Hairdresser

Washing
Food & beverage
Restaurant

Restaurants Highchair
Near by hotel
Distance of city centre

10-minute walk away

Distance of tourist centre

less than 5 km away

Distance of lake

less than 5 km away

Distance of forest

Only 200 metres

Distance of shopping

Only 20 metres

Distance of restaurants

Only 500 metres

Distance of golf course

10-minute walk away

Distance of public transport

Only 100 metres

Distance of bus station

Only 200 metres

Distance of train station

less than 5 km away

Distance of station

less than 5 km away
Useful information about the hotel
Checkin

2 PM

Checkout

12 AM

Number of rooms

0

Number of suits

0

Number of villas

0

Year Hotel Built

2007

Year Hotel Last Renovated
Hotel policies
Infant 0-2 yrs

Stay for free if using existing bedding. Note, if you need a cot there may be an extra charge.

Children 3-12 yrs

Must use an extra bed
Guests over 12 years old are considered as adults.
Extra beds are dependent on the room you choose, please check the individual room policy for more details.
When booking more than 5 rooms, different policies and additional supplements may apply.
Description
The apartment hotel was built in 2007. The hotel comprises a total of 132 rooms. Most of the storeys can be reached by lift. Services and facilities at the hotel include a restaurant, a breakfast room, a laundry service, a hairdresser, a conference room, a business centre and a coin-operated laundry. Guests with their own vehicles can make use of the available parking spaces.
Each of the rooms is appointed with central heating, a kitchen and a bathroom. The standard features of most rooms include a balcony. Travellers can enjoy a good nights' sleep on the double bed. A kitchenette equipped with a fridge and a microwave is also provided as standard. An ironing set is also available for guests' convenience. Little extras, including internet access, a telephone and a TV, contribute to a great stay. Wheelchair-accessible rooms are also bookable. The bathroom offers convenient facilities including a bathtub. Bathrooms with wheelchair access can also be booked. The accommodation offers non-smoking rooms. Copyright GIATA 2004 - 2016. Multilingual, powered by www.giata.com for client no. 126039
It is possible to order breakfast.
The following credit cards are accepted at the apartment hotel: American Express, VISA and MasterCard.
Be the first person to comment
By adding your own, you can help improve the hotel service and service to the guests
To post comments, you need to enter your account first