Day trips from London
The amazing capital of the United Kingdom, London is one of the most adorable cities on the planet. It is so fabulous that millions of people spend their holidays visiting London, while many more are planning to pay a visit to it on their next holiday. One of the reasons why London is so popular among tourists is that they have multiple options at hand, they can stay in the city and see its sights or take day trips from London and enjoy the beauty around it. Of course, it does not matter which option they choose, London has the finest of everything to offer.
Whether you are looking for a historic landmark to visit or a museum, or it is an art gallery that makes you happy, London is the right place to visit. From the iconic Big Ben to the one and only Buckingham Palace and the Palace of Westminster, there is a lot to see during your stay in the capital of England. The worldly known River Thames that flows like a vein in the city is an attraction everyone must pay a visit to while in London.
English cuisine, on the other hand, is a must-try. You probably have tasted famous fish and chips, but having that special English food in the heart of England is something you should not miss. English Pudding and of course the lovely English tea is another item you can have on your list.
As you can see, there are millions of things to do in London and it only depends on you that what you want to see, eat, or do while in the city. Another addition to this amazing list of to do in London is day trips from London. Spending a day out of the city may be a good idea as there is a lot more to see around it. This way you can also take some time away from the crowd and enjoy more quiet attractions near London.
The idea of going on day trips from London is an interesting thing to be done while in the city. You can use London as your base and travel hours far from the city. This way you can see some attractions different from what exists in the city and also experience a short trip during your stay.
There are a variety of attractions, from small cities with historic or cultural backgrounds to the ancient sights, and picturesque natural wonders. There is a new face of your trip that with these day trip you will uncover it, as by visiting these attractions you will have a new approach to London.
In this article, we will introduce some of the best day trips from London so that you can have a better idea about the options you can choose from when in London.
Stay tuned with us.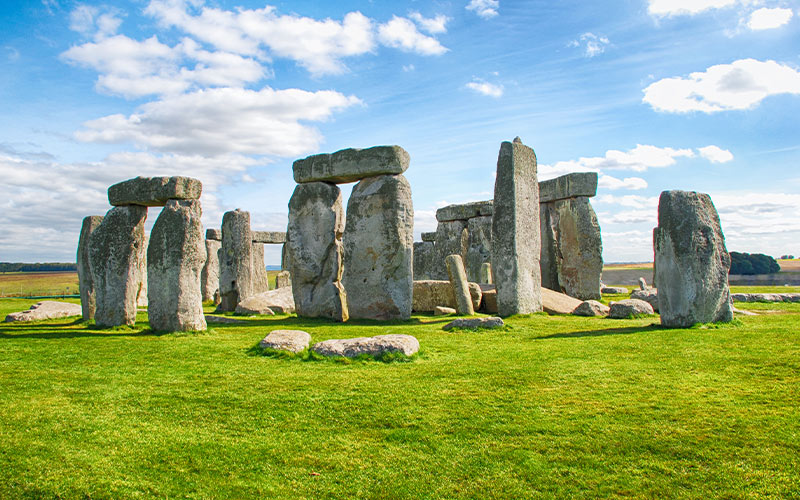 Stonehenge
This iconic symbol of the country is surely one of the most visited and at the same time must-see attractions of the entire world. Millions of visitors from all around the world pay a visit to this ancient monument every year, so why do not you join them?
At first glance, Stonehenge looks like a simple collection of gigantic stones, but the truth is incredibly different. Stonehenge is a mysterious architectural wonder that is aged around five thousand years. With the technology used in that era, it is impossible to create such a construction. Of course, it is not the only mystery around this amazing landmark, and in order to know more, you need to see more.
Stonehenge is believed to be a holy place for Pagans to worship their gods, although there are some other ideas like the one that says it was used as an astronomical tool used to study the movements of the Sun and the Moon. There are more ideas and an old, hot debate about the reason why Stonehenge was built and how it was being used.
Whatever the answer is, it will never change the fact that Stonehenge is one of the most amazing tourist attractions in the UK. With a distance of around 90 miles from London, you can simply pay a visit either by a car or by taking the trains.
In order to have a better experience in visiting Stonehenge try your best to arrive soon in the morning, as the weather is more pleasant especially in the summer, and it is less likely to see the place crowded or stay in a long queue.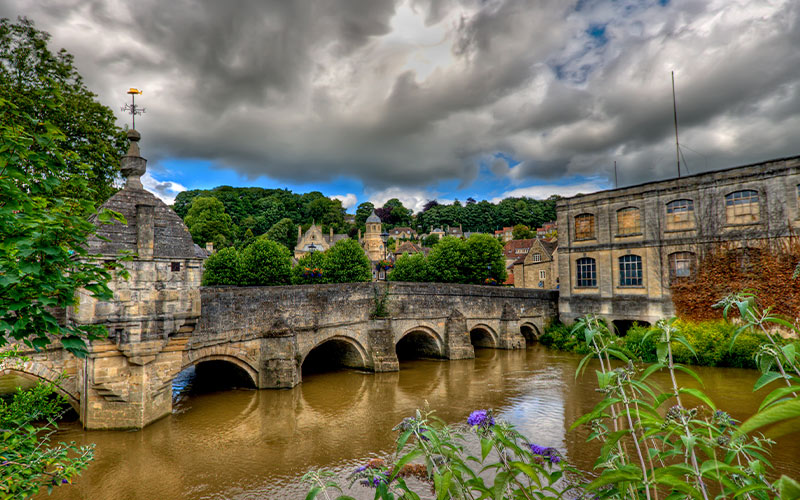 Bath
Undoubtedly one of the most amazing day trips from London is visiting the beautiful Bath. There are a number of ancient Roman baths that are amazing, both historically and architecturally.
You can visit the Roman Bathing complex with the museum in it and different statues of Emperor and governors of the Ancient Roman Empire all around it. There is also the Temple of Minerva which is an amazing attraction to be visited.
The Thermal mineral springs of Bath is one of the most popular attractions of the city. Make sure you spend some time in there while you are visiting the fabulous city of Bath.
If you are fond of architecture, the good news is that you have the rare opportunity to see two of the most adorable wonders of architecture while in Bath. The Circus and the Royal Crescent. The two-building were built in the late 18th century and are nothing less than a wonder. They were meant to represent the sun and moon and you can see some architectural symbols related to this fact when visiting the buildings.
There is also the famous Pulteney Bridge. This brilliant work of Robert Adam, the 18th-century Scottish architect is one of the most picturesque places around the city, especially its facade that is awe-inspiring.
Canterbury
A trip to Canterbury is one of the most favorite day trips from London. It is not a lie if we call the pleasant city of Canterbury the treasury of English tales. This is the exact place where the masterpiece of Geoffrey Chaucer and many other tales were inspired.
While you are wandering in the city you will feel the difference in its atmosphere. It seems like you are walking in the realm of fairy tales. Canterbury is like nowhere else in the world.
There are also a number of museums that visiting them is highly recommended. Especially the Beaney House of Art and Knowledge that homes some of the most important collections of cow paintings and an incredible Egyptian mummified cat. The famous historic English cathedral of Canterbury is in the city that has an important role in the history of the country and is a UNESCO World Heritage Site.
If you are looking for some original English cuisine, Canterbury is the right place to taste some adorable dishes. Give the restaurants of the city a chance and you will never be disappointed.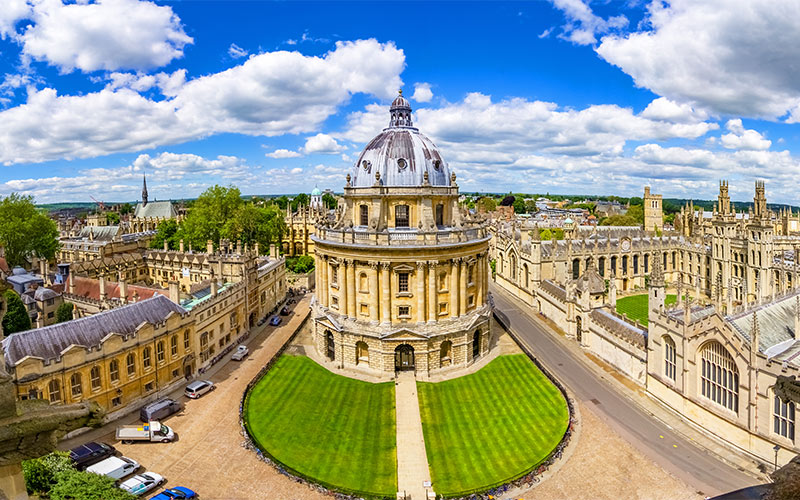 Oxford
Oxford is probably the most famous destination for day trips from London. Just about two hours away from London city center you can see the magnificent Oxford University City. There are numerous buildings everywhere in the city that you should take a look at some of the colleges as well as their impressive towers and spires.
If you are a fan of fantasy books, make sure that you see the famous Christ Church University. This 16th-century architectural wonder was used as a set of the popular Harry Potter movies. In case you know about the movies, you will definitely remember the scenes.
Margate
For a long period of time, Margate is known as one of the most favorite beach resorts in the entire United Kingdom. Margate homes everything you can expect from a beach destination. There are a theme park, sandy beach, and arcades. As an English signature, there are also theaters and an adorable artistic atmosphere in the city. A beautiful beach close to the capital makes Margate one of the best destinations for day trips from London.
If you are thinking about a nice beach experience during your stay in the city, just plan a day trip from London to the amazing Margate. The beach is so spacy that you can always pack up for it without being worried about finding some room in it.
Make sure you have planned a visit to the lovely old town when you are spending some time on the beach. The scenery, the atmosphere, and of course the cuisine is something unique. Margate has the exact potential to help you leave it with an unforgettable memory of your visit.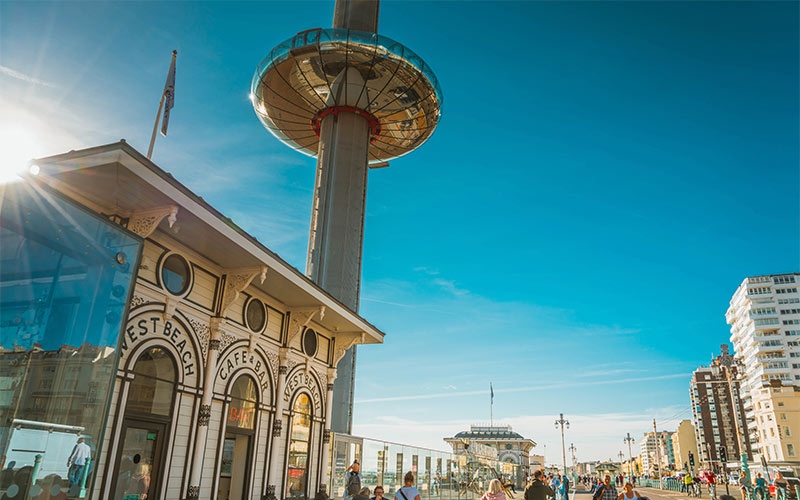 Brighton
With a train ride of just an hour away from London you can visit the charming city of Brighton. It is known as the most popular summer destination for both tourists and Londoners alike. This convenient city is called London-by-the-sea by many people and has a lot to offer, from amazing bohemian market-streets to Victorian-era seafront hotels and fabulous restaurants.
A lovely attraction of the Brighton is adorable Brighton Pavilion. By visiting this amazing building you will soon notice that there are a few other places that are as picturesque as it. The Brighton Dome is also another attraction you can put on your list.
The restaurants in Brighton are nothing but fantastic. Try a dish of fish and chips from one of the restaurants around the sea and enjoy having a meal while looking at the beauty of the moment.
In addition to the beauty of Brighton, you can take it into account when you are looking for some souvenirs to take back home. The city is known for its adorable women's handbag, jewelry, bracelets, and other accessories. If you are someone who is interested in such accessories, Brighton is definitely the paradise for you. You can also take back some souvenirs that your friends and family will fall in love with them. What else do you expect from day trips from London to provide you?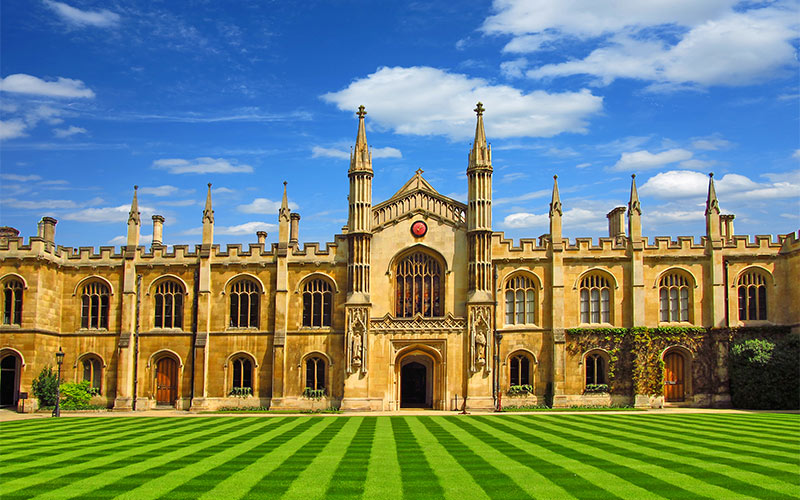 Cambridge
Just an hour and a half away from London lies the city that homes a collection of numerous historic attractions. There are a lot of attractions in Cambridge that if you want to see them all, you probably need to spend more than just a day or two. Due to these attractions, Cambridge is one of the most popular day trips from London.
The city has a long history as a 12th century Norman castle and you have the opportunity to see its ruins while in Cambridge. It still has the atmosphere of a medieval city and this unique feature makes it a popular destination for those who are in love with history.
With fabulous attractions such as King's College and its chapel, Queen's College, the famous Mathematical Bridge, the popular Trinity College, and a lot more universities and colleges, Cambridge is an adorable collection of architectural wonders.
One of the most popular things about Cambridge is its events. There are some impressive festivals held in the city that some of them like the Midsummer Fair are aged more than 800 years. Make sure you know about the festivals held during your stay and try to plan your visit in their time, you will not be disappointed.
Reference: visitlondon.com